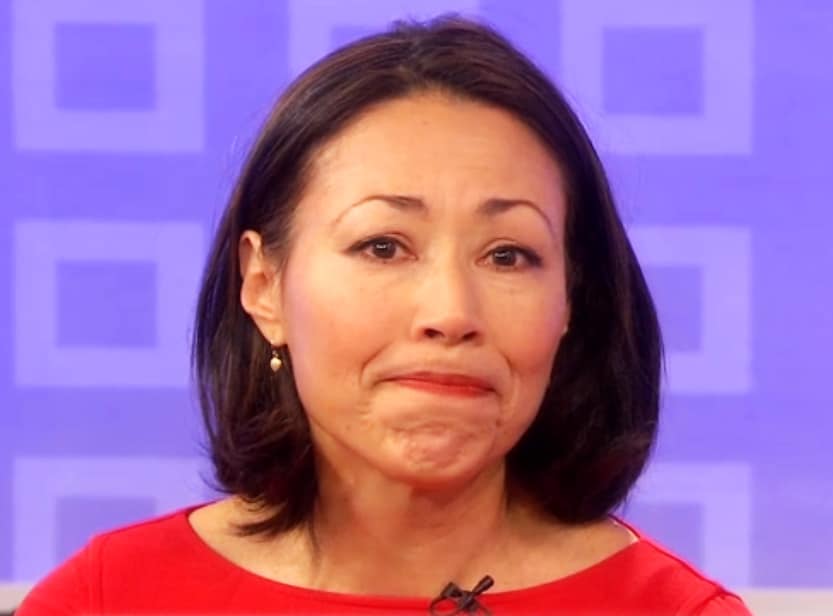 Ann Curry is not good enough for CNN says boss Jeff Zucker.
Ann Curry pissed with NBC? Want her to stay off air for 6 months.
Interesting. Matt Lauer begs NBC to let Ann Curry out of her contract.
It seems Ann Curry's bosses at NBC have gone on the offensive with their dealings with the former Today show co anchor now that is has been discovered that the network is refusing to her chagrin to allow her to do live interviews, opting instead to only show edited ones. Edited presumably so they can choose to edit where nearby, hardly the heart warming confidence that a seasoned journalist like Curry would presumable relish.
Although she's been filing reports for NBC News programs including "Rock Center with Brian Williams," sources said she's been barred from doing live interviews.
Said one source via radaronline: "There's growing friction because she's been pushing for live interviews, but NBC will only air her taped interviews, presumably so they can edit them."
It appears the clamp on Curry might stem from a number of factors. One being her refusal to appear live with Matt Lauer, her former co host who has pleaded with his Curry to appear with him in a 'friendly chit chat' over lunch with camera crews capturing supposedly their warm rapport. Except one assumes there hardly exists much love for Lauer from Curry's side who it is believed instigated her being axed from the Today co anchor slot and ostensibly demoted at the network.
Notes the NYPost: It seems NBC brass were not amused when Curry refused Matt Lauer's attempts at small talk in her first live return to "Today" following her public beheading last August, when he said, "Nice to see you," and she practically grimaced.
Adding to the strain between Curry and NBC bosses has been the former co anchor's desire to get out of her contract and take on a slot on a nightly 8pm show courtesy of one-time head of NBC Universal Jeff Zucker now heading CNN.
Responded Curry via a representative to the latest snafus: "Ann Curry has a multi-year contract with NBC News. The rest of this gossip is nonsense."