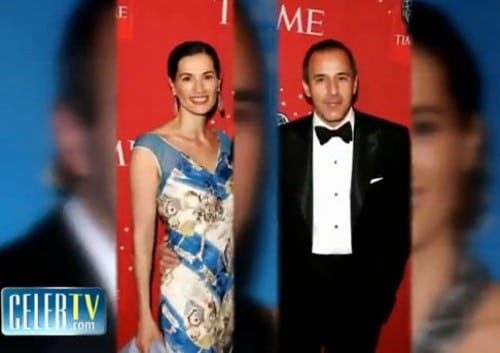 Ann Curry fired. Pundits anxiously await new Nielsen ratings.
Ann Curry live interview with Ladies Home Journal released.
Ann Curry is not missed as NBC insists that they are thrilled with the new anchor team.
Ann Curry Fired, NBC Dismal ratings and viewer contempt.
Ann Curry Fired: Savannah Guthrie's 'Today' Debut tanks.
Ann Curry's replacement Savannah Guthrie waxes girlish charm with giggly Matt Lauer.
Ann Curry fired: Savannah Guthrie makes her official Today debut, viewers flock in droves.
Anne Curry fired: Today show fighting for its life against Good Morning America.
Ann Curry fired: Surfaces with new tweets, inspires more controversy.
Ann Curry fired: NBC executive comes out to say she wasn't right for the job.
Ann Curry fired and the imminent collapse of the Today show.
Ann Curry Fired: Matt Lauer and his crocodile tears.
Ann Curry Fired. 'I'm sorry I couldn't carry the ball over the finish line…
Matt Lauer's wife threatened to divorce him if Natalie Morales became Today co anchor.
In the latest installment of 'my name is Matt Lauer and I am a generally disliked over paid tv morning anchor who managed to finally get my co worker axed and publicly humiliated and who also has a wife that suspects that I am banging one of my hot co workers,'comes the revelation that Matt's wife, Annette Roque will be traveling with their 3 children to London to keep tabs on her man.
The good news comes courtesy of radaronlinewho have revealed that Matt's wife is very very agitated with Matt and suspects that he has too much of a wandering eye and that she thinks it might be a good thing that she be in town (of course you can bet Matt's already got his own hotel room all booked and paid up for which strictly forbids wives and inconvenient children) to help Matt not get to overwhelmed by the wide array of talent (pussy) that's about to make its way.
"Matt and his family will be staying at a different hotel than the rest of the cast and crew. Annette generally doesn't like to accompany Matt when he travels for work, but it's the Olympics and the kids are very excited. It's hard to travel with three kids and Annette enjoys spending the summer at their Hamptons mansion where they live full-time now but Annette has made it very clear the whole family will be heading to London. Annette has made no bones about the fact she will be keeping close tabs on Matt."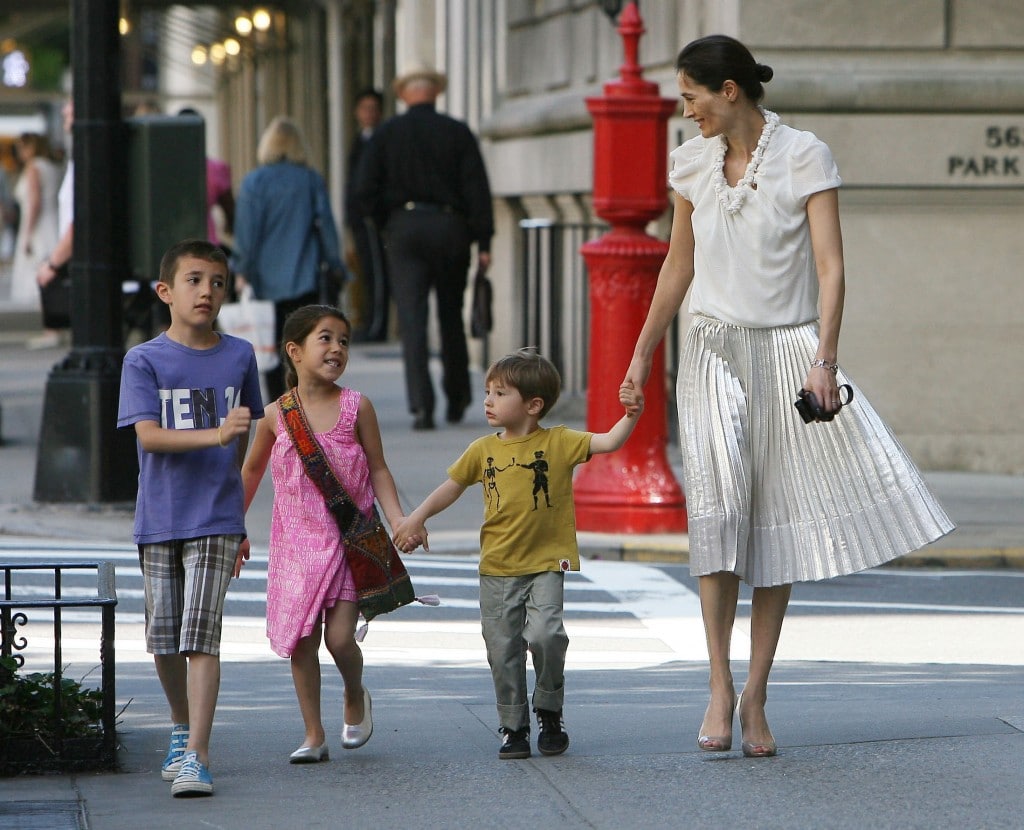 Of course what everyone is leaving out about this discussion is the real reason why Annette is dragging her ass over to London. Natalie Morales who she accuses Matt of having banged on a number of occasions in 2006 and whom even fathered her a child(something Matt vehemently denies). In fact got fairly heady this week when Annette went out of her way that if his sorry ass had anything to do with getting Natalie an in as his co host on the Today show that would be the afternoon she'd ask for a refund on their marriage.
Of course it remains to be seen where Matt's eyes will be roaming once the Today crew make their merry way to London for the summer Olympics, but there to assist him in his negligent ways will be wife Annette and the guillotine she likes to carry in her little Chanel bag that Matt once bought for her, back in 2006…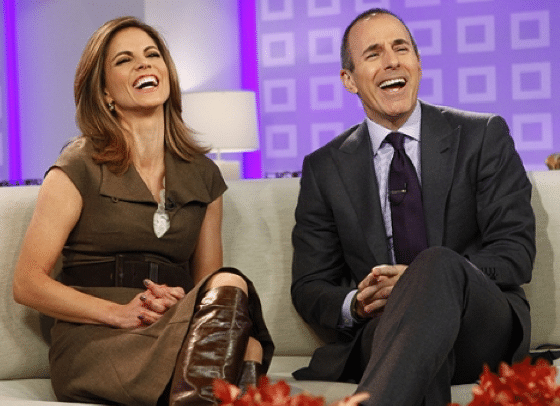 Ann Curry fired: Officially leaving Today, to make farewell speech imminently.
Ann Curry fired. Lap dances, grumpy fits and behind the scenes back stabbing…
Ann Curry Fired: More upheaval as passed over Natalie Morales set to leave Today show.
Ann Curry Fired: Ann haggling for $20 million exit money and NBC confirms Savannah Guthrie.
Ann Curry Fired. Backstabbed by NBC.
Ann Curry Fired. Refuses to take the hint now fed up NBC will go public.
Ann Curry doesn't care that she's fired. "I'm here to stay!'
Ann Curry Fired: 'Am I not good enough?'
Ann Curry turns up to Today show, acting as if she hasn't been fired.
Ann Curry fired cause NBC hates her.
Matt Lauer re-signs with the Today show whilst Ann Curry is a goner.
Ann Curry rumored to be fired because her co host Matt Lauer hates her guts.