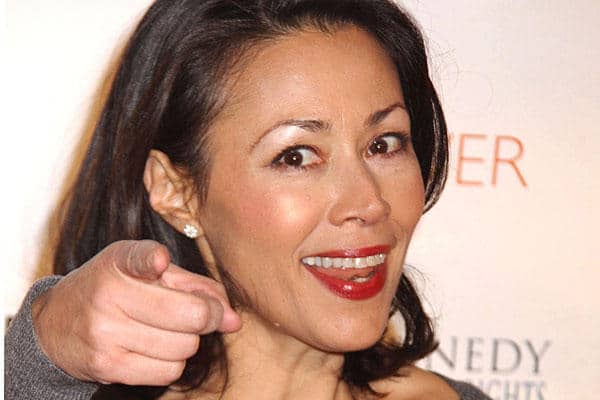 Ann Curry: Now reckons she was fired cause of her flat shoes, gray hair and too multi colored style.
Ann Curry Today show: At last NBC Today show gets a rating boost with Olympics.
Ann Curry fired. Reckons that The Today show are not living up to promises made to her.
Ann Curry returns to The Today show after Batman Dark Knight shooting
Ann Curry replacement Savannah Guthrie said to be having debilitating migraines.
Ann Curry fired. Pundits anxiously await new Nielsen ratings.
Ann Curry video interview with Ladies Home Journal released.
Ann Curry fired: Today show loses with Savannah Guthrie week one.
Ann Curry is not missed as NBC insists that they are thrilled with the new anchor team.
Ann Curry Fired, NBC Dismal ratings and viewer contempt.
Ann Curry Fired: Savannah Guthrie's 'Today' Debut tanks.
Ann Curry's replacement Savannah Guthrie waxes girlish charm with giggly Matt Lauer.
Ann Curry fired: Savannah Guthrie makes her official Today debut, viewers flock in droves.
Things are looking somewhat uncertain over at NBC pursuant to its recent unceremonial ouster of Today show alumni, Ann Curry. 
According to recent Nielsen ratings released, last week saw both NBC's 'The Today Show' and ABC's 'Good Morning America'  finished in a dead heat, each averaging with 4.6 million viewers. What though was revealing it was ABC's 5th in time in 12 weeks that it had claimed victory in the morning sweepstakes, an ominous sign considering that ABC have been serious laggards since 1995.
In fact the day after Ann Curry's final appearance, the Today show was shown to be beaten by a margin of 670 000 viewers which raises the question is this just audiences temporarily losing their appetite after being served an unsavory mutilated feast in front of its eyes or is this just the acceleration of audiences no longer entranced with teeny bopper programming which involves concerts at 8.30 (then again who can say as ABC are also racing to invite big name musicians to their programming as well) and nonsense segments (according to who you ask) like Jill Martin's 'Steal and Deals,' and 'Today's Professionals' which might get a pop if a big controversy comes along media's way.
What though is likely to revitalize NBC is their exclusive foray to the London Olympics as they plan to host from there in 20 days, betting that by then the dinner ensemble being laid out in front of viewer's eyes, to use a tidy metaphor might be savory enough for viewers to forgive the ugly kitchen fight that took place as viewers once again regroup and take what NBC hopes is their rightful place at the family dinner table.
Ann Curry might of have gotten the sharp end of the stick but with the media landscape dynamically changing even seasoned journalists can expect to find themselves on the outs if their skill set is perceived not to gel with the idiosyncratic content placement that media heads are experimenting with in order to win audiences. That said, if NBC isn't able to regain its viewership preeminence by summer's end it will be left with egg on its face as it will become apparent that it wasn't necessarily Ann Curry's inability to be the media fluffer that most TV journalists and commentators are being prodded to become but its lack of imagination and fortitude with respect to content, which ultimately no matter how savvy a producer is at the beck and call of a unpredictable public. Let's hope the American Olympic team wins a smorgasboard of medals, it might be the only thing that will help NBC….
Ann Curry fired: Surfaces with new tweets, inspires more controversy.
What's wrong with media today?
Ann Curry Fired: Matt Lauer was 100 % behind her ouster from Today show.
Ann Curry fired: NBC executive comes out bashing former Today anchor.
Ann Curry fired and the capitulation of the Today show.
Matt Lauer's wife to follow him to London cause she's afraid he might cheat with Today's Natalie Morales.
Ann Curry Fired: Matt Lauer and his crocodile tears.
Ann Curry Fired. 'I'm sorry I couldn't carry the ball over the finish line…
Matt Lauer's wife threatened to divorce him if Natalie Morales became Today co anchor.
Ann Curry fired: Officially leaving Today, to make farewell speech imminently.
Ann Curry fired. Lap dances, grumpy fits and behind the scenes back stabbing…
Ann Curry Fired: More upheaval as passed over Natalie Morales set to leave Today show.
Ann Curry Fired: Ann haggling for $20 million exit money and NBC confirms Savannah Guthrie.
Ann Curry Fired. Backstabbed by NBC.
Ann Curry Fired. Refuses to take the hint now fed up NBC will go public.
Ann Curry doesn't care that she's fired. "I'm here to stay!'
Ann Curry Fired: 'Am I not good enough?'
Ann Curry turns up to Today show, acting as if she hasn't been fired.
Ann Curry fired cause NBC hates her.
Matt Lauer re-signs with the Today show whilst Ann Curry is a goner.
Ann Curry rumored to be fired because her co host Matt Lauer hates her guts.