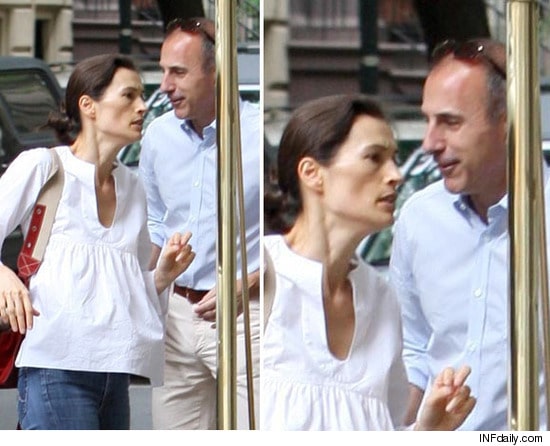 Ann Curry fired. Pundits anxiously await new Nielsen ratings.
Ann Curry video interview with Ladies Home Journal released.
Ann Curry fired: Today show loses with Savannah Guthrie week one.
Ann Curry is not missed as NBC insists that they are thrilled with the new anchor team.
Ann Curry Fired, NBC Dismal ratings and viewer contempt.
Ann Curry Fired: Savannah Guthrie's 'Today' Debut tanks.
Ann Curry's replacement Savannah Guthrie waxes girlish charm with giggly Matt Lauer.
Ann Curry fired: Savannah Guthrie makes her official Today debut, viewers flock in droves.
Anne Curry fired: Today show fighting for its life against Good Morning America.
Ann Curry fired: Surfaces with new tweets, inspires more controversy.
Ann Curry Fired: Matt Lauer was 100 % behind her ouster from Today show.
Ann Curry fired: NBC executive comes out to say she wasn't right for the job.
Matt Lauer's wife to follow him to London cause she's afraid he might cheat with Today's Natalie Morales.
Ann Curry fired and the imminent collapse of the Today show.
Ann Curry Fired: Matt Lauer and his crocodile tears.
Ann Curry Fired. (Video)Gut wrenching '…sorry I couldn't be the groundbreaker…'
Ann Curry fired: Officially leaving Today, to make farewell speech imminently.
The wonderful secrets that Matt Lauerwould like to keep hidden from you…
Here's a story that might betray the impeccable teacup manners that master co anchor Matt Lauer likes to keep carefully hidden underneath his well placed tea cup- that his wife Annette Roque suspects that her husband has had an affair with Today show team member Natalie Morales, that he even has a child with her and that she was on the verge of seeking a divorce until she changed her mind at the last hour. Yet what has made all of this news equally more poignant is the revelation that if Matt Lauer was found in any way to promote the rising of Natalie Morales to co anchor after Ann Curry's departure that would be the afternoon that she would seek a legal divorce. Charming indeed…
dailymail.co.uk: A source close to Lauer's wife Annette Roque told the The National Enquirer: 'When she heard about Ann getting the boot, the first thing she told Matt was that she didn't want him cozying up any closer to Natalie.
'In fact, Annette drew a line in the sand and said if he pushed show bosses to make Natalie his new co-host, she'd divorce him. 
'Annette knows Matt is the key to the Today franchise and his bosses will put whoever he wants in the co-host chair.'
Could this all be true Matt? You have the power to make or break co anchors? What about the power to make or break your own personal affairs?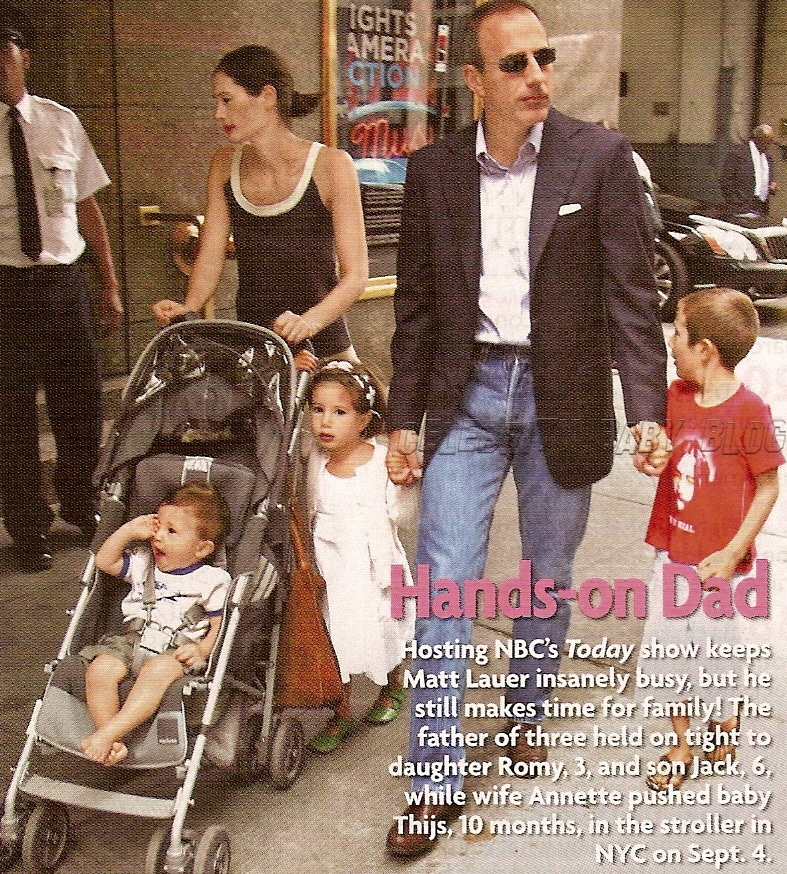 And then there's interesting morsel floating in Matt's teacup:
Lauer, who is said to have signed a $25million deal earlier this year to stay with Today, was accused of having an affair with Ms Morales when they were covering the Winter Olympics in Italy in 2006. 
Though he denied claims, they were enough to prompt a then-pregnant Annette to file for divorce – which she later withdrew.
However two years later, rumors abound that Lauer was the father of one of Ms Morales' children. She is married to Joe Rhodes and the couple have two children together.
Annette lives in the couple's $3.5million house in the Hamptons with their three children. Lauer only sees them at weekends.
Only sees her on the weekends? Possibly has a child with another woman? Could this all be true or just the imagination of a jittery wife who watches her husband like a hawk. But why does she watch her husband like a hawk? Could it be something to do with Matt's impeccable teacup manners?
For the time being it looks with Ann Curry's departure today her post will go to Savannah Guthrie whilst Natalie Morales will remain in her alloted placedespite rumors that she was particularly peeved for being passed over for Ann Curry's ex post two times in a row. Of course there probably is an exceptional good reason why that may be the case. Right Matt?
Ann Curry fired. Lap dances, grumpy fits and behind the scenes back stabbing…
Ann Curry Fired: More upheaval as passed over Natalie Morales set to leave Today show.
Ann Curry Fired: Ann haggling for $20 million exit money and NBC confirms Savannah Guthrie.
Ann Curry Fired. Backstabbed by NBC.
Ann Curry Fired. Refuses to take the hint now fed up NBC will go public.
Ann Curry doesn't care that she's fired. "I'm here to stay!'
Ann Curry Fired: 'Am I not good enough?'
Ann Curry turns up to Today show, acting as if she hasn't been fired.
Ann Curry fired cause NBC hates her.
Matt Lauer re-signs with the Today show whilst Ann Curry is a goner.
Ann Curry rumored to be fired because her co host Matt Lauer hates her guts.