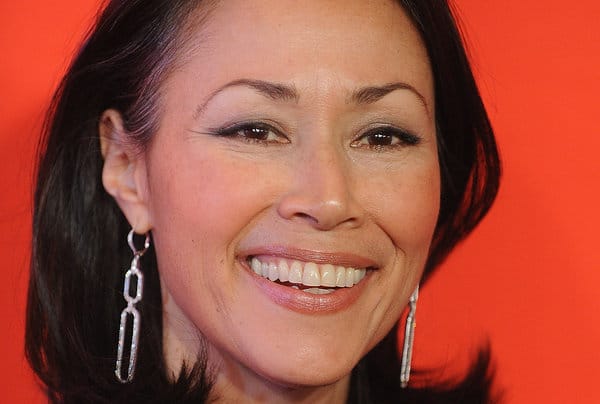 Ann Curry: Now reckons she was fired cause of her flat shoes, gray hair and too multi colored style.
Ann Curry Today show: At last NBC Today show gets a rating boost with Olympics.
Ann Curry fired. Reckons that The Today show are not living up to promises made to her.
Ann Curry fired. Pundits anxiously await new Nielsen ratings.
Ann Curry video interview with Ladies Home Journal released.
Ann Curry fired: Today show loses with Savannah Guthrie week one.
Ann Curry is not missed as NBC insists that they are thrilled with the new anchor team.
Ann Curry Fired: Savannah Guthrie's 'Today' Debut tanks.
Ann Curry's replacement Savannah Guthrie waxes girlish charm with giggly Matt Lauer.
Anne Curry fired: Today show fighting for its life against Good Morning America.
It seems American tv audiences are hardly ready to put behind them the debacle that saw long time NBC alumni and short lived co host, Ann Curry of the Today show publicly bludgeoned put to rest.
Perhaps sensing that her absence was painfully conspicuous the former anchor this past Wednesday went on twitter for the first time since June 22 to  tweet the following: "236 years old and just getting started. Happy 4th America. You are beautiful." In essence reminding audiences that she's a trooper (the $10 million pay off will certainly help to take some of the sting off) and that she's had a moment to digest many of  the comments which have applauded her acumen.
What was interesting though was her under the radar response to a student who called her an 'inspiration,' telling them to 'study hard' because 'this world needs great journalists.' In essence reminding us (and one reckons herself ) that in the end she is a great journalist worthy of adulation and not necessarily the entertainment fluffer that so many journalists, bloggers and commentators are finding themselves being forced to be in order to curry favor with studio heads, advertisers who have turned the media paradigm from once compelling news segments to flighty tabloid regalia that titillates more than it provokes.
One supposes Ms Curry is slowly coming to peace with having being recently dragged through the mud and at the same time reminding us she is the real McCoy when it comes to journalism, something that she will get to prove again when she resumes her new duties at NBC as a foreign correspondent with a hand picked team (by her) of 7.
This of course touched a variety of thoughtful responses from huffintonpost commentators (which has always being the journal's best and most well conceived draw) who it seems are also coming to terms with the changing media landscape, if not wearily then at least with some degree of reticence.
The comments below will enlighten. So what can we say about American media going onwards? As one great hard cover editor told me once back in 2oo2 when I asked him what the new cultural paradigm would be going forward he unequivocally retorted 'tabloid journalism.' Interestingly he no longer vigorously pursues his journal but has made gone back to the arts, as Ms Curry has gone back to rigorous journalism….
Oh please…he (Matt Lauer) didn't get rid of Ann. These Stupid Networks have polling on each of their on air stars and if the polling in negative consecutive monthsthen they are thinking someone needs to go…they are not going to let the guys go…so the problem always has to be woman. I think Lauer looked really pained when Ann was making her goodbyes on the show. I think he probably fought for as long as he could, but that polling will send him home, and their is not much when the boss wants someone to go. Remember Lauer is talent and has a boss just like Ann. I had a friend who worked in a top market in television. It was a market that the networks mined for new and upcoming talent. So I learned about the hoops all on air talent have to jump through to survive. Ann had a long run and she wasn't one of those silly girls they usually hire. I think she should be fine with it, bet she will love the independence in the end.
Ann is NOT the problem with Today. Letting her go is a symptom of the trouble. They could try getting back to actual news, or even interest stories, instead of being PR mouthpieces for entertainment and political figures. Naaah, NBC execs are the masters of their universe and they have all the answers.
You're absolutely right, said this a few days ago:The problems the Today show has is that it used to be a credible news show, lightly interspersed with interesting or entertaining segments. That's what the viewer base wanted. Instead, it has become some hybrid of a variety and talk show with little journalism. and the final happy hour is ridiculous. This is not an Ann Curry problem; it's an executive management problem. Ann's departure won't change that.
What's wrong with media today?
Ann Curry Fired: Matt Lauer was 100 % behind her ouster from Today show.
Ann Curry fired: NBC executive comes out bashing former Today anchor.
Ann Curry fired and the capitulation of the Today show.
Matt Lauer's wife to follow him to London cause she's afraid he might cheat with Today's Natalie Morales.
Ann Curry Fired: Matt Lauer and his crocodile tears.
Ann Curry Fired. 'I'm sorry I couldn't carry the ball over the finish line…
Matt Lauer's wife threatened to divorce him if Natalie Morales became Today co anchor.
Ann Curry fired: Officially leaving Today, to make farewell speech imminently.
Ann Curry fired. Lap dances, grumpy fits and behind the scenes back stabbing…
Ann Curry Fired: More upheaval as passed over Natalie Morales set to leave Today show.
Ann Curry Fired: Ann haggling for $20 million exit money and NBC confirms Savannah Guthrie.
Ann Curry Fired. Backstabbed by NBC.
Ann Curry Fired. Refuses to take the hint now fed up NBC will go public.
Ann Curry doesn't care that she's fired. "I'm here to stay!'
Ann Curry Fired: 'Am I not good enough?'
Ann Curry turns up to Today show, acting as if she hasn't been fired.
Ann Curry fired cause NBC hates her.
Matt Lauer re-signs with the Today show whilst Ann Curry is a goner.
Ann Curry rumored to be fired because her co host Matt Lauer hates her guts.