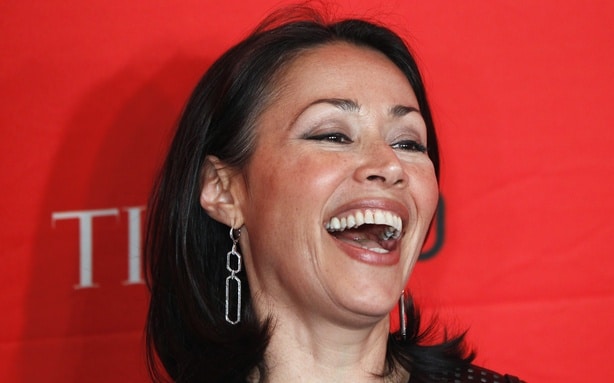 Ann Curry fired. Pundits anxiously await new Nielsen ratings.
Ann Curry video interview with Ladies Home Journal released.
Ann Curry fired: Today show loses with Savannah Guthrie week one
Ann Curry is not missed as NBC insists that they are thrilled with the new anchor team.
Ann Curry Fired, NBC Dismal ratings and viewer contempt.
Ann Curry Fired: Savannah Guthrie's 'Today' Debut tanks.
Ann Curry's replacement Savannah Guthrie waxes girlish charm with giggly Matt Lauer.
Ann Curry fired: Savannah Guthrie makes her official Today debut, viewers flock in droves.
Ann Curry fired: Today show fighting for its life against Good Morning America.
Ann Curry Fired: Matt Lauer was 100 % behind her ouster from Today show.
Ann Curry fired: NBC executive comes out to say she wasn't right for the job.
Ann Curry fired and the capitulation of the Today show.
Matt Lauer's wife to follow him to London cause she's afraid he might cheat with Today's Natalie Morales.
Ann Curry fired and the imminent collapse of the Today show.
Ann Curry Fired: Matt Lauer and his crocodile tears.
Ann Curry Fired. (Video)Gut wrenching '…sorry I couldn't be the groundbreaker…'
Matt Lauer's wife threatened to divorce him if Natalie Morales became Today co anchor.
Ann Curry fired: Officially leaving Today, to make farewell speech imminently.
Ann Curry fired. Lap dances, grumpy fits and behind the scenes back stabbing…
Ann Curry Fired: More upheaval as passed over Natalie Morales set to leave Today show.
Ann Curry Fired: Ann haggling for $20 million exit money and NBC confirms Savannah Guthrie.
Ann Curry Fired. Backstabbed by NBC.
Ann Curry Fired: 'Am I not good enough?'
Ann Curry doesn't care that she's fired. "I'm here to stay!'
Ann Curry turns up to Today show, acting as if she hasn't been fired.
Ann Curry fired cause NBC hates her.
It seems Ann Curry refuses to take a hint and just roll over and die as a matter of speaking. After the NYT's damning article that came out this past Wednesday, media insiders had been betting that Ms Curry would react accordingly and choose to save face and not turn up to work Thursday morning. That of course was the plan and one wonders it was a skillful attempt on NBC's behalf to let the world know before Ms Curry knew that her jig was up. Of course NBC is loathe to admit to such tactics. Until now that is.
Insiders are now finding themselves in the discomforting position of having to watch Ms Curry turn up to work and act as if nothing has happened whilst the world over has been well apprised of the situation, a fact that Ms Curry nor NBC for that part have chosen to publicly address. It seems for the time being the two have been playing a bizarre cat and mouse game as to who will publicly capitulate first.
cinemablend: NBC still hasn't stepped up and fired Ann Curry, but all indications are she'll be told to hit the road sometime this upcoming week. There are rumors the network thought by spreading the truth of her termination to the media she'd simply take the hint and leave on her own, but honestly, any Today fan could have told you that plan was idiotic. Ann Curry is a determined professional and the epitome of class. She's not the type of woman to give up in the middle of rough waters, and she's not the type to let emotion get in the way of work. So, at least for the time being, the strangeness of seeing a woman about to be fired put on a smile and play nice for the cameras continues.
Continues indeed. According to TMZ, Ms Curry is set to receive $30 million for the balance of her contract, a hefty fee to pay to get rid off the monkey off their back. It has also been speculated that Ms Curry has not addressed her supposed ouster in the hopes that NBC decide it is not comfortable paying her the lump sum. It seems NBC has done the math and thought better to bite the bullet than rather than have the mad charade that has been forced onto viewers and nervous advertisers. Expect Ms Curry to be given her 'official' marching orders this upcoming week.
Matt Lauer re-signs with the Today show whilst Ann Curry is a goner.
Ann Curry rumored to be fired because her co host Matt Lauer hates her guts.