Ann Curry fired: Reunites with Matt at London. Refuses to engage him.
Ann Curry: Now reckons she was fired cause of her flat shoes, gray hair and too multi colored style.
Ann Curry Today show: At last NBC Today show gets a rating boost with Olympics.
Ann Curry fired. Reckons that The Today show are not living up to promises made to her.
Ann Curry fired: Feels vindicated as NBC ratings falter at the London Olympics
Ann Curry returns to The Today show after Batman Dark Knight shooting
Ann Curry replacement Savannah Guthrie said to be having debilitating migraines.
Ann Curry fired. Pundits anxiously await new Nielsen ratings.
Ann Curry video interview with Ladies Home Journal released.
Ann Curry fired: Today show loses with Savannah Guthrie week one.
Ann Curry is not missed as NBC insists that they are thrilled with the new anchor team.
Does NBC still have a chance to save itself?
Ann Curry can now have the last laugh…
With the release of the latest dismal morning ratings of NBC's 'The Today show' and ABC's 'Good Morning America,' it's sorely becoming apparent that a backlash is in full swing pursuant to NBC's hideous contentious ousting of co anchor Ann Curry.
As released earlier this week according to the Hollywood Reporter, affiliate ratings with early numbers on viewership gave GMA 4.425 million viewers over Today's 4.069 million for the show on Monday. GMA also scored 6,000 better in adults between ages 24-54 with 1.68 million viewers against Today's 1.674 million.
It might not be the end of the world for NBC yet and it is probably betting that it can make back lost ground in it's upcoming live telecast from London for the upcoming Olympics. Time will tell if bringing on Savannah Guthrie will restore the fix that viewers crave or whether they can ever forgive Matt Lauer who is being identified as the culprit by many viewers for the dramatic shake up behind NBC's line up and even it's less than stellar ratings.
With NBC's dismal ratings questions have started to rise what went wrong and whether a solution can even now be found?
That said I could not resist publishing the following comment below that I came across from the many commentators at large or who are livid, anxious or simply disillusioned by the changing stasis for what counts as popular entertainment. It might be wise that NBC's chief executive Steve Capus have a read of it because it just might be well on the money. It might even point out to some solutions that NBC might want to consider as well. Have a look and see what you think….?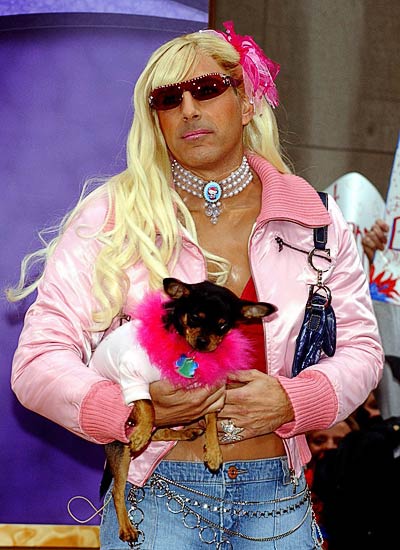 The above image comes from here, but in some way it might be quite telling of the direction of NBC's recent focus and the reason why it's ratings are faltering.
Reader comment: 
I am not surprised by that news…though I am surprised no one has picked up the other bigger story–the growing backlash against NBC as evidenced by their Facebook page.
I have a suspicion that NBC is acting like a parent dealing with a rebellious child. They are going to stay silent, do what they please and hope the naughty viewers fall into line, over time…. They probably think we will get distracted with our new toy aka the Olympics and then conveniently forget what happened ala Leno.
Guess what? It's not going to happen.
NBC truly does not understand the amount of anger they have engendered.
I am not a TV type, but I am a mom who watched the Today Show every day for the past 15 years. I have never been this super annoyed by a TV decision and I am not alone with those feelings. It perplexed me how many people I have talked to feel really angry… until I realized that this situation has hit a raw nerve with the average person.
The truth is–many of us can relate to what happened to Ann, a person whom, by the way, we have been inviting into our homes every morning for 15 years.
Many of us are tired of feeling like this world is being led by the callous one-percenters and and Ann, with her every woman approachability, her fifteen-year loyalty….well, she came across as one of us. She was tossed overboard for reasons not of her own making and without ever really being given a fair shot.
Because let's face it, NO ONE really believes this was about the ratings.
Well, maybe one naive little old lady in Wichita does, but the rest of us can read between the very visible lines. This was about cronyism, work place politics and the marginalization of one person (a minority woman) because a more powerful person (a white guy) disliked her.
This is about the big guy bullying the solid player: style over substance, glib over depth……
Yes–she was occasionally gushy and emotive in her interviews but that is probably why SO MANY WOMEN (age 25-54) LIKED HER.
So the harm is done….. the harm is done and it cannot be undone.
Here are ten reasons why I think NBC has no chance of saving the Today Show without a dramatic and public overhaul:
1. This is not NBC's first go around with this kind of behavior–ie Leno. Once, it's an anomaly, twice and even three times, it's a pattern. NBC's q-ratings must be low, low, low.
2. We live in the era of backlash against the 1% and NBC's move was anything but populist.
3. Even if you can overlook the big picture, they humiliated Ann Curry in a highly visible, and more importantly, You-Tubeable way. All anyone has to do to get a rise is google the video.
4. They literally brought in an "other woman" as a replacement. Google the words "Savannah" and the "other woman" and you will see that little Ms. Hot Pants has a verifiable personal history as, drum roll please, an actual "other woman". That some short sighted, MALE NBC executive would pair her with a reportedly serial womanizer and cheater is illustrative of how little the "suits" understand their viewers. (Hello? Today Show? Yeah, this is the angry women calling–hell hath no fury and all?)
5. To add even MORE insult to injury, they overlooked the other minority options on the show for a replacement–Natalie Morales and Hoda Kotb–and brought in a bland, white outsider who is just not that likable or tenured.
6. They are positioning Savannah Guthrie as "adorable and endearing"–please, are you kidding me? Steve Doofus referred to her as girlish in a Mary Tyler Moore kind of way…..ewwww, ewwww, ewwww. JUST LOOK AT THE PICTURE THEY RELEASED: Savannah Guthrie is shrugging in the classic "Hee hee hee, aren't I so cute and small?" There is zero respectability or power in her the stance of her body. Ewwww….Newsflash for Steve Doofus: we are not in the seventies and your subtle reference further branded Matt Lauer into Ted Baxter. Not smart.
7. They cemented the bad feelings with yesterday's stomach turning adulation party that aired yesterday. (Bleagh, ick ick, I need a shower.)
8. They gave us verifiable reasons to forever dislike the stars. I never had anything against any of them; now they all make me sick, Matt especially. More googling: try the words "Matt Lauer" and "douche" and see what comes up. (My favorite: Where in the World is Matt Lauer? Apparently in Natalie Morales' pants. Ouch.)
9. The show is JUST NOT THAT GOOD. Let's be honest, the show was already alienating loyal viewers with their dumbing down approach….. If I want to see the latest You Tube clip, guess what, I know how to google. Morning alcohol pusher Kathy Lee Gifford is an abomination and Hoda Kotb, an actual likable personality has been relegated to her purse-keeper.
10. Finally–the other nail in the coffin–they reminded loyal viewers they had other options. Something fantastic must be going on over at GMA if they had to stoop to such lengths, me thinks. So after 15 years, thanks for both piquing my interest about GMA and for angering me enough to change the channel.
What a bunch of dummies, these masters of programming. Steve Capus should be renamed Steve Doofus.
So where to go from here……
I think more firings. Starting with Steve Capus aka Doofus and followed with a public hanging of whatever moron brought Sarah Palin to host (the official Today-Jump-The-Shark moment.)
I think our boy Matt has to go. He has been damaged beyond repair. Unless he is willing to personally bow down and kiss Ann Curry's ass, I don't see anyone getting past the idea of him as a bullying back stabber. Sorry, but it's just not the first time.
Although I adore Ann, I am not sure bringing back Ann will do it–too much bad blood and drama. Much as I miss her and would like to see her come back, her return may be the easiest way to plug the most gaping hole– but the ship is now punctured in other spots. A total rehaul is in order with new people. About the only one I'd keep is Hoda Kotb, and I would do so fast before you forever sully her reputation as well. Hanging around Kathie Lee is not doing wonders for her image.
Since I do not see that happening (see my comments above about the Parental NBC hoping we get tired of holding our breath), I see the inevitable demise of a show I have faithfully watched for 15 years.
What a damn shame…….
Ann Curry Fired: Savannah Guthrie's 'Today' Debut tanks!
Ann Curry's replacement Savannah Guthrie waxes girlish charm with giggly Matt Lauer
Ann Curry fired: Surfaces with new tweets, inspires more controversy.
What's wrong with media today?
Ann Curry Fired: Matt Lauer was 100 % behind her ouster from Today show.
Ann Curry fired: NBC executive comes out bashing former Today anchor.
Ann Curry fired and the capitulation of the Today show.
Matt Lauer's wife to follow him to London cause she's afraid he might cheat with Today's Natalie Morales.
Ann Curry Fired: Matt Lauer and his crocodile tears.
Ann Curry Fired. 'I'm sorry I couldn't carry the ball over the finish line…
Matt Lauer's wife threatened to divorce him if Natalie Morales became Today co anchor.
Ann Curry fired: Officially leaving Today, to make farewell speech imminently.
Ann Curry fired. Lap dances, grumpy fits and behind the scenes back stabbing…
Ann Curry Fired: More upheaval as passed over Natalie Morales set to leave Today show.
Ann Curry Fired: Ann haggling for $20 million exit money and NBC confirms Savannah Guthrie.
Ann Curry Fired. Backstabbed by NBC.
Ann Curry Fired. Refuses to take the hint now fed up NBC will go public.
Ann Curry doesn't care that she's fired. "I'm here to stay!'
Ann Curry Fired: 'Am I not good enough?'
Ann Curry turns up to Today show, acting as if she hasn't been fired.
Ann Curry fired cause NBC hates her.
Matt Lauer re-signs with the Today show whilst Ann Curry is a goner.
Ann Curry rumored to be fired because her co host Matt Lauer hates her guts.