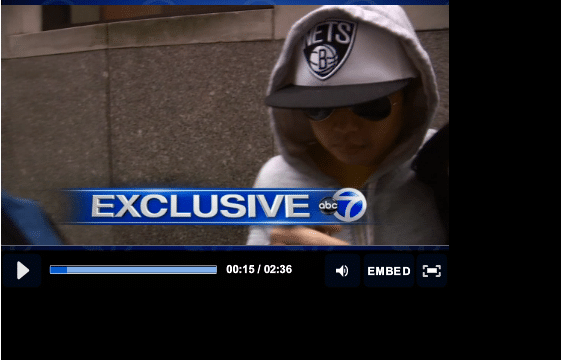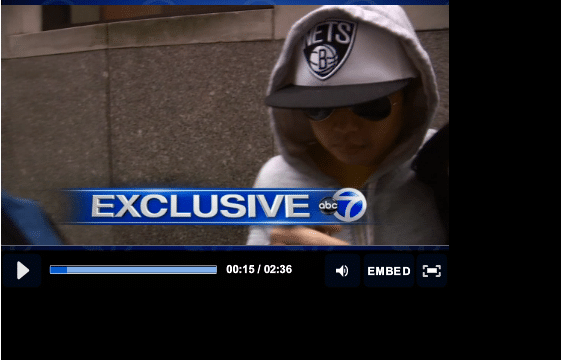 Wojciech Braszczok lawyer says he will be exonerated.
Wojciech Braszczok spied on Occupy Wall st protests.
Wojciech Braszczok is into posting images of naked girls too.
Source: Wojciech Braszczok so far gone he became a rogue cop.
Should Alexian Lien be charged too? Calls for his arrest mount.
Clint Caldwell is a thug too. Alexian Lien beating.
Kevin Bresloff insists he did not tamper with Alexian Lien video. 'I'm just a witness…'
Undercover cop, Wojciech Braszczok arrested for Alexian Lien beating
Craig Wright punched Alexian Lien through window. $100K bail.
Undercover cop joined Alexian Lien beating, hit vehicle.
Reginald Chance's lawyer insists his rage was justified.
Craig Wright arrested for punching and kicking Alexian Lien too.
Should the Alexian Lien undercover cops have intervened?
New video emerges similar to Alexian Lien video terrorizing other drivers.
Christopher Cruz reckons he has been unfairly vilified by the media.
Fuck you! Reginald Chance flips bird to media.
Kevin Bresloff who shot Alexian Lien video receives death threats.
Alexian Lien case: Robert Sims and Reginald Chance are career criminals.
NSFW: Here is a new video of Alexian Lien being beaten up.
Reginald Chance now charged, Robert Sim on $100 000 bail. Stomped on Alexian Lien's head.
Making headlines this afternoon is the pitiful visage of the media slobbering themselves over Alexian Lien as he made his first public appearance since the fracas that has since seen the biker community and the NYPD in disarray.
Notes the nypost: Still, some of his injuries were still visible, nearly two weeks after his beatdown.
The right side of his face is yellowed from bruising, and he still has stitches on his right cheek bone.
He walked one block away to a Broadway office building, ducking inside.
Alongside the nypost was abc as well trying their best to egg any possible comment out of Lien.
Go on to tell abclocal: Lien was seen leaving his building with a woman believed to be his mother or mother-in-law shortly after noon on Friday.
The two did not answer (abc reporter) Nina Pineda's questions, before entering a high-rise building in Manhattan.
As the disheveled Lien attempts to make passage ironically the viewer can hear Pineda go on to say 'he's injured.'
That nevertheless does not fail to discourage her and her camera team to desperately jostle side by side as Lien and his companion attempt to make their way before the crew like bated dogs wait outside the building that Lien and his companion finally enter.
It is obvious that the media has been waiting to get some kind of remark or take from the man in the center of the controversy, yet to date he has chosen to not respond to the media or assertion's that he was the aggressor and may have actually knowingly or not set off a chain of action.
Tells abc: Meanwhile, some bikers are suggesting Lien, knowingly or not, instigated the confrontation off-camera earlier by clipping one of the bikes.
Authorities are looking into everything that unfolded along the ride's path from lower to upper Manhattan, including the possibility a motorcyclist hit the SUV, not the other way around, and broke its side mirror before the encounters on the video, said a law enforcement official, who hadn't been authorized to discuss the inquiry and spoke to The Associated Press on the condition of anonymity.
Investigators are looking for other helmet-camera videos of the ride, which spurred 911 calls about the bikers' behavior before the SUV driver's beating.
Gloria Allred, the attorney representing Mieses, claims Lien bumped another motorcycle while changing lanes 2 to 3 miles before his SUV knocked into Cruz.
"We have evidence that he hit that (first) bike and didn't stop," Allred said by phone.
Mieses, of Lawrence, Mass., didn't see any earlier encounter but got off his motorcycle to defuse the tense situation and was headed back when he was hit from behind by the SUV, she said. He broke his legs and suffered a spine injury and likely is paralyzed, his family has said.
Allred declined to say what other witnesses had contacted her, but another biker who participated in the rally, Louis Castaldo, gave a similar account in an interview on Fox 5 News.
Reacting to the contention that Alexian Lien is somehow at fault various commentators on the web went on to tell the following:
Multiple of these motorcyclists had intentionally removed their license plates or had changed their plates with other motorcyclists to prevent themselves from being identified. Many of the motorcyclists arrested already had criminal records (my favorite being Reggie Chance who should have been serving a 25 year sentence for drugs and guns but was instead given a slap on the wrist and allowed out to commit new crimes) and many of them were driving without valid drivers licenses. Many of them were also carrying weapons. Not only did they attack Mr. Lien but they started to attack Mrs. Lien as well and were only stopped by a Good Samaritan. None of these motorcyclists called the police nor waited for the police to arrive at the scene of the attack. And now they want us to believe they were just a bunch of innocent drivers.
That being said, I don't believe a damn thing these bikers have to say. First off, they act like they weren't crowding Lien's SUV in an angry manner. Then they say Mieses was trying to 'defuse' the situation. So which is it? Not only are they terrible at obeying the law, they suck at lying even worse.
However, I don't agree with some of the people who just go with "they're thugs so being run over serves them just fine". I believe such an attitude is completely wrong and only promotes the bigger gun argument. The police has a job to do, putting all the pieces together so the judges can decide who is responsible and how much.
While so far charges have been pressed only against members of the bike group, some voices seem to claim that Lien should also be charged. Far from taking sides in this affair, I really feel like the guys trying to defend the bikies are all telling a different story.
Sergio Consuegra describes how he saved Alexian Lien's life. Wanted his wife too.
Bikers claim Alexian Lien drove erratically and bumped biker first.
Undercover cop who witnessed Alexian Lien beating suspended.
There were 5 undercover cops present at Alexian Lien's beating. Did shit.
Gloria Allred insists Edwin Mieses is the real innocent victim.
Robert Sims who opened Alexian Lien's SUV door in custody.
Undercover cop present at Alexian Lien beating. Did not call 911.
Here is a picture of Alexian Lien's Range Rover after the biker attacks.
Here is a picture of Alexian Lien's Range Rover after the biker attacks.
Eyewitness says bikers went after Alexian Lien's wife Rosalyn Ng.
Bike gang boss: "Alexian Lien should have stopped.'
Alexian Lien attacker Reginald Chance expected to surrender today.
Edwin Mieses biker rally a bust. Cops charge more bikers…
Alexian Lien wife, Rosalyn Ng: 'Leave my husband alone now!'
Did Alexian Lien go too far? Biker was trying to help him…
Why Alexian Lien's attacker Allen Edwards wont be charged.
Edwin Mieses is a thug. Didn't have license to drive bike.
Alexian Lien wont be charged. Internet happy he paralyzed victim Jeremiah Mieses.
Alexian Lien victim Jeremiah Mieses in coma. Will never walk again.
Alexian Lien assailant Christopher Cruz arrested. More arrests may follow.
Alexian Lien. Pictures of NY Range Rover Driver beaten up emerge.
New York Range Rover driver identified as Alexian Lien. Fought for his life.
New York Range Rover driver beaten up by motorcycle pack