Wojciech Braszczok lawyer says he will be exonerated.
Wojciech Braszczok spied on Occupy Wall st protests.
Source: Wojciech Braszczok so far gone he became a rogue cop.
Should Alexian Lien be charged too? Calls for his arrest mount.
Clint Caldwell is a thug too. Alexian Lien beating.
Kevin Bresloff insists he did not tamper with Alexian Lien video. 'I'm just a witness…'
Undercover cop, Wojciech Braszczok arrested for Alexian Lien beating
Craig Wright punched Alexian Lien through window. $100K bail.
Undercover cop joined Alexian Lien beating, hit vehicle. 
Reginald Chance's lawyer insists his rage was justified.
Craig Wright arrested for punching and kicking Alexian Lien too.
Should the Alexian Lien undercover cops have intervened?
New video emerges similar to Alexian Lien video terrorizing other drivers.
Christopher Cruz reckons he has been unfairly vilified by the media.
Fuck you! Reginald Chance flips bird to media.
Kevin Bresloff who shot Alexian Lien video receives death threats.
Alexian Lien case: Robert Sims and Reginald Chance are career criminals.
NSFW: Here is a new video of Alexian Lien being beaten up.
Reginald Chance now charged, Robert Sim on $100 000 bail. Stomped on Alexian Lien's head.
Sergio Consuegra describes how he saved Alexian Lien's life. Wanted his wife too.
Bikers claim Alexian Lien drove erratically and bumped biker first.
Undercover cop who witnessed Alexian Lien beating suspended.
There were 5 undercover cops present at Alexian Lien's beating. Did shit.
Gloria Allred insists Edwin Mieses is the real innocent victim.
Robert Sims who opened Alexian Lien's SUV door in custody.
Undercover cop present at Alexian Lien beating. Did not call 911.
As the world begins to learn more about rogue undercover cop Wojciech Braszczok involved in the Alexian Lien beating, it is now becoming known the father of two had a few other fetishes besides riding around with outlaw bikers. Principally naked girls…
In a telling expose by the village voice's running scared, the outlet went out and did some investigative work and lo and behold they came to find that Wojciech Braszczok has a few interesting habits.
villagevoice: But the October 9 Post story barely scratches the surface of the information Braszczok has apparently posted online: in a dating-site profile, on Twitter, via a Photobucket account–full of both shirtless selfies of himself and shots of nearly naked women–and on message boards.
Kids can we all say yummy together?
Continues the outlet:
Braszczok's hobbies appear to include posting photos of scantily clad women to Photobucket and photos of cars and motorcycles to message boards, and endeavoring to pick up ladies on Singlesbee.com.
On his Singlesbee profile, "Evovillen" describes himself as 6'1″, athletic, attractive, Catholic, with "some college" education, unmarried with one or more children who do not live with him. He never smokes, but drinks occasionally.
He says he's interested in slender, athletic, or average "girls" aged 18 to 34 who live within 20 miles of Ridgewood. (No smokers, please. "Occasional" drinkers OK.)
At least we know Wojciech Braszczok who has his own questionable sensibilities has certain stringent requirements to keep him happy and what he will or will not condone. As one can see, smokers need not apply thank you very much.
And to prove he's an all round guy, Wojciech Braszczok likes to let us all know that he has other passions up his sleeve beside nefarious biker gang activity and slinky non smoker half naked girls between the age of 18-34:
Cars! Here's Evovillen's tricked-out Mitsubishi Evolution, as posted to a forum. He posts under the same username on motorcycle forums too, including one dedicated to the Yamaha R1 motorcycle like the one he looks to have been riding the day members of the Hollywood Stuntz motorcycle club put Alexian Lien in the hospital.
At present, our collective hero, Wojciech Braszczok remains free after having posted $100 000 bail yesterday. He will next appear in court on Friday.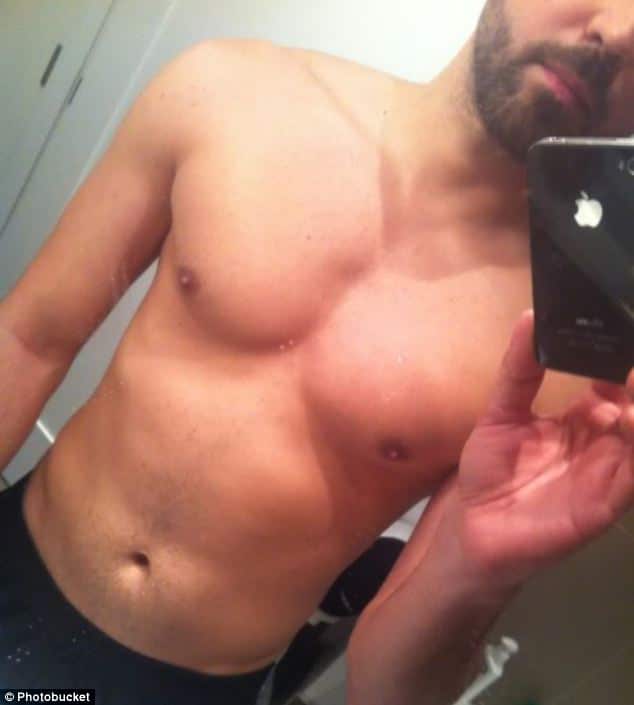 Here is a picture of Alexian Lien's Range Rover after the biker attacks.
Here is a picture of Alexian Lien's Range Rover after the biker attacks.
Eyewitness says bikers went after Alexian Lien's wife Rosalyn Ng.
Bike gang boss: "Alexian Lien should have stopped.'
Alexian Lien attacker Reginald Chance expected to surrender today.
Edwin Mieses biker rally a bust. Cops charge more bikers…
Alexian Lien wife, Rosalyn Ng: 'Leave my husband alone now!'
Did Alexian Lien go too far? Biker was trying to help him…
Why Alexian Lien's attacker Allen Edwards wont be charged.
Edwin Mieses is a thug. Didn't have license to drive bike.
Alexian Lien wont be charged. Internet happy he paralyzed victim Jeremiah Mieses.
Alexian Lien victim Jeremiah Mieses in coma. Will never walk again.
Alexian Lien assailant Christopher Cruz arrested. More arrests may follow.
Alexian Lien. Pictures of NY Range Rover Driver beaten up emerge.
New York Range Rover driver identified as Alexian Lien. Fought for his life.
New York Range Rover driver beaten up by motorcycle pack