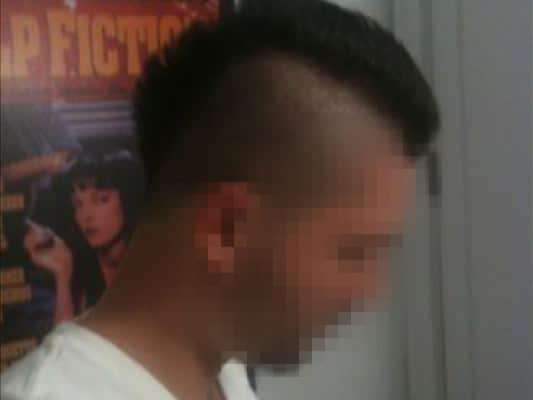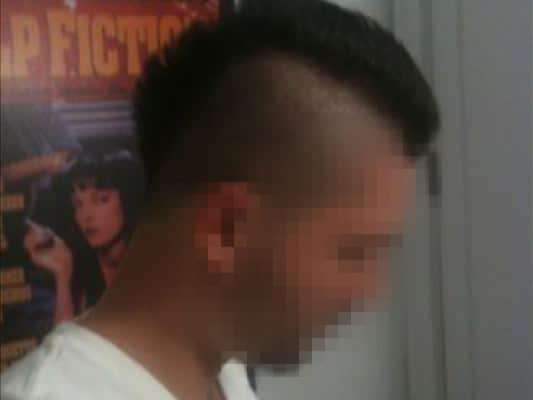 Wojciech Braszczok lawyer says he will be exonerated.
Wojciech Braszczok spied on Occupy Wall st protests.
Wojciech Braszczok is into posting images of naked girls too.
Should Alexian Lien be charged too? Calls for his arrest mount.
Clint Caldwell is a thug too. Alexian Lien beating.
Kevin Bresloff insists he did not tamper with Alexian Lien video. 'I'm just a witness…'
Undercover cop, Wojciech Braszczok arrested for Alexian Lien beating
Craig Wright punched Alexian Lien through window. $100K bail.
Undercover cop joined Alexian Lien beating, hit vehicle. 
Reginald Chance's lawyer insists his rage was justified.
Craig Wright arrested for punching and kicking Alexian Lien too.
Should the Alexian Lien undercover cops have intervened?
New video emerges similar to Alexian Lien video terrorizing other drivers.
Christopher Cruz reckons he has been unfairly vilified by the media.
Fuck you! Reginald Chance flips bird to media.
Kevin Bresloff who shot Alexian Lien video receives death threats.
Alexian Lien case: Robert Sims and Reginald Chance are career criminals.
NSFW: Here is a new video of Alexian Lien being beaten up.
Reginald Chance now charged, Robert Sim on $100 000 bail. Stomped on Alexian Lien's head.
Sergio Consuegra describes how he saved Alexian Lien's life. Wanted his wife too.
Bikers claim Alexian Lien drove erratically and bumped biker first.
Undercover cop who witnessed Alexian Lien beating suspended.
There were 5 undercover cops present at Alexian Lien's beating. Did shit.
Gloria Allred insists Edwin Mieses is the real innocent victim.
Robert Sims who opened Alexian Lien's SUV door in custody.
Undercover cop present at Alexian Lien beating. Did not call 911.
As new details begin to emerge about rogue undercover cop, Wojciech Braszczok, what is now becoming apparent is how the man now in the center of the Alexian Lien beating scandal ended up betraying his call to duty to inevitably become a rogue cop.
Told a source via dna: "Sometimes an undercover spends too much time in a role, becomes the character and forgets what side of the law he is on,"
From there sources go on to tell how Wojciech Braszczok worked undercover inside the NYPD's Organized Crime Intelligence Division and that he may have been riding with the bikers partly to find another long-term undercover project for the NYPD.
But over time something happened and the cop who had been sent in to infiltrate criminal behavior was now himself part of the criminal behavior and acting like one as well.
In some way Wojciech Braszczok was living a double life and relishing it, unable in fact to now even distinguish between his real world duties and identity and now morphing into the character he had been brought on to unmask and expose.
In some way the cop had become so lost in his new clandestine operative that he lost touch with his real identity and took on a new one or rather was now living a kind of double life, able to do and be as he saw fit, fully knowing or at least anticipating that he was protected by his badge…
Yet in latest developments, it is now being shown that so involved had the rogue undercover cop become in his participation with the Alexian Lien chase and beating, he has now gone on to be described as one of the forefront runners in exacting retribution against Lien.
Tells the UK's dailymail: A YouTube video of the day of the attack shows a rider fitting Braszczok's description in the main group chasing Alexian Lien's Range Rover.
The video shows Braszczok (in the bright red yamaha) apparently at the front of the group chasing Lien at all times. At no point does he try to stop the pursuit.
At around two minutes he surges from the back and positions himself to the left of the vehicle.
His red bike – what looks like same one as in his online postings – is later seen right behind the SUV boxing it in.
When Lien stops for the first time Braszczok has moved to its driver's side and as one biker tries to open the driver's door, Braszczok goes to get off his bike to assist, but Lien speeds off.
Then he is seen again at the end when Lien is set upon during the second, final confrontation.
The video shows Braszczok apparently pulling up alongside the right of the Range Rover.
His lawyers in court claimed that he never went within 12ft of the vehicle but he is much closer than that as his bike comes to a halt by the rear window.
Braszczok's defence also claimed in court that the window was already broken – but in the video it is still intact when he reaches it.
With new video evidence directly linking the detective to physically smashing the window screen, authorities believe they can now bring a strong case against one of them, perhaps as a call from the public to tend to what many claim is despicable behavior.
Since being formally suspended with no pay, Wojchiech Braszczok has been charged with gang assault in the first degree, assault in the first degree and criminal mischief in the third degree.
The criminal complaint also alleges that at the time of the assault he was wearing a black vest with the words 'Front Line Soldiers' and 'New Rochelle, NY' on it.
His name, 'WOJTEK' was on the front too and he was riding a bright red Yamaha bike.
At present, Wojciech Braszczok remains free after having posted $100 000 bail. He will next appear in court on Friday.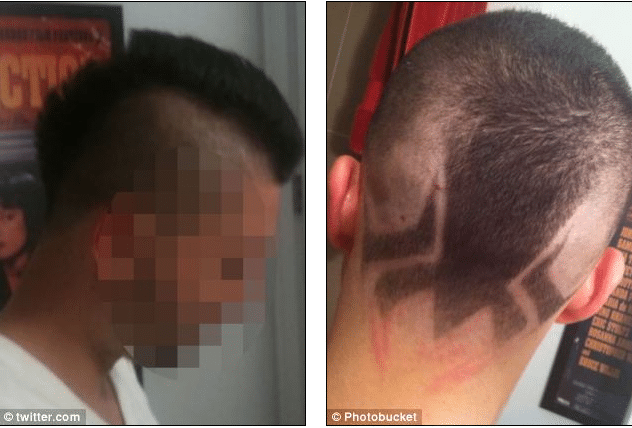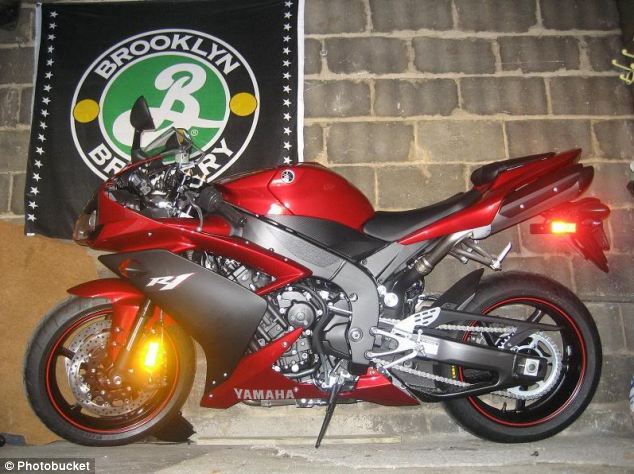 Here is a picture of Alexian Lien's Range Rover after the biker attacks.
Here is a picture of Alexian Lien's Range Rover after the biker attacks.
Eyewitness says bikers went after Alexian Lien's wife Rosalyn Ng.
Bike gang boss: "Alexian Lien should have stopped.'
Alexian Lien attacker Reginald Chance expected to surrender today.
Edwin Mieses biker rally a bust. Cops charge more bikers…
Alexian Lien wife, Rosalyn Ng: 'Leave my husband alone now!'
Did Alexian Lien go too far? Biker was trying to help him…
Why Alexian Lien's attacker Allen Edwards wont be charged.
Edwin Mieses is a thug. Didn't have license to drive bike.
Alexian Lien wont be charged. Internet happy he paralyzed victim Jeremiah Mieses.
Alexian Lien victim Jeremiah Mieses in coma. Will never walk again.
Alexian Lien assailant Christopher Cruz arrested. More arrests may follow.
Alexian Lien. Pictures of NY Range Rover Driver beaten up emerge.
New York Range Rover driver identified as Alexian Lien. Fought for his life.
New York Range Rover driver beaten up by motorcycle pack