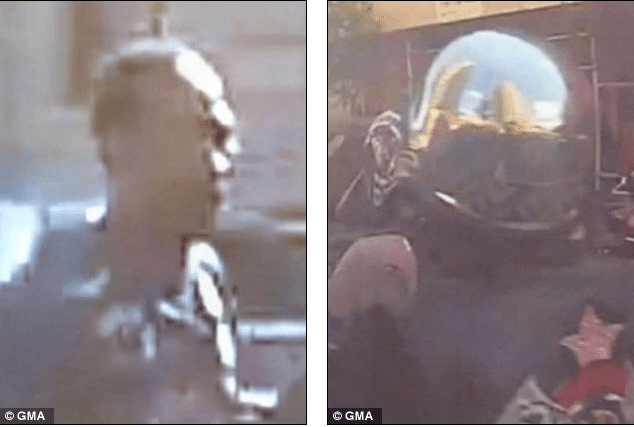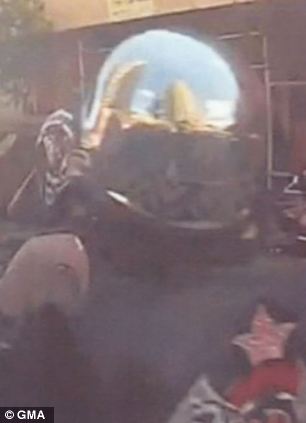 Wojciech Braszczok lawyer says he will be exonerated.
Wojciech Braszczok spied on Occupy Wall st protests.
Wojciech Braszczok is into posting images of naked girls too.
Source: Wojciech Braszczok so far gone he became a rogue cop.
Should Alexian Lien be charged too? Calls for his arrest mount.
Clint Caldwell is a thug too. Alexian Lien beating.
Kevin Bresloff insists he did not tamper with Alexian Lien video. 'I'm just a witness…'
Undercover cop, Wojciech Braszczok arrested for Alexian Lien beating
Undercover cop joined Alexian Lien beating, hit vehicle.
Reginald Chance's lawyer insists his rage was justified.
Craig Wright arrested for punching and kicking Alexian Lien too
Should the Alexian Lien undercover cops have intervened?
New video emerges similar to Alexian Lien video terrorizing other drivers.
Christopher Cruz reckons he has been unfairly vilified by the media.
Kevin Bresloff who shot Alexian Lien video receives death threats.
Alexian Lien case: Robert Sims and Reginald Chance are career criminals.
NSFW: Here is a new video of Alexian Lien being beaten up.
Bikers claim Alexian Lien drove erratically and bumped biker first.
Undercover cop who witnessed Alexian Lien beating suspended.
There were 5 undercover cops present at Alexian Lien's beating. Did shit.
Gloria Allred insists Edwin Mieses is the real innocent victim.
Robert Sims who opened Alexian Lien's SUV door in custody.
Undercover cop present at Alexian Lien beating. Did not call 911.
Eyewitness says bikers went after Alexian Lien's wife Rosalyn Ng.
Bike gang boss: "Alexian Lien should have stopped.'
Edwin Mieses hires Gloria Allred to sue Alexian Lien.
Edwin Mieses biker rally a bust. Cops charge more bikers…
Alexian Lien wife, Rosalyn Ng: 'Leave my husband alone now!'
Did Alexian Lien go too far? Biker was trying to help him…
Why Alexian Lien's attacker Allen Edwards wont be charged.
Edwin Mieses is a thug. Didn't have license to drive bike.
Alexian Lien wont be charged. Internet happy he paralyzed victim Jeremiah Mieses.
Alexian Lien victim Jeremiah Mieses in coma. Will never walk again.
Alexian Lien assailant Christopher Cruz arrested. More arrests may follow.
Alexian Lien. Pictures of NY Range Rover Driver beaten up emerge.
New York Range Rover driver identified as Alexian Lien. Fought for his life.
New York Range Rover driver beaten up by motorcycle pack
In new dramatic developments in the Alexian Lien case, it is being reported that Alexian Lien attacker, Reginald Chase, is expected to surrender to authorities today.
To date, Chase, 38 who is from Guyana and works as a sandwich hand in Queens, NY has been identified as the principal biker who went on to physically grab Lien out of his automobile and assault him after a dangerous cat and mouse game along the West Side HIghway came to a halt in crowded traffic.
Tells the nypost: Reginald Chance, 38, of Brooklyn, has lawyered up and is expected to surrender by Friday, according to two law-enforcement sources speaking on condition of anonymity.
Chance's identity came to light after one of the bikers videotaping the incident, Kevin Bresloff on top of his helmet went on to capture the visage 0f Alexian Lien's attacker committing the bulk of violence against Lien which would eventually see him battered and slashed up and hospitalized.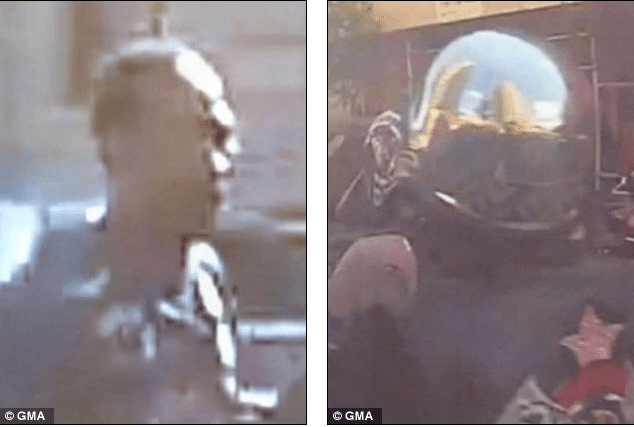 That said,  newly surfaced videos and photographs, taken at the scene of the attack by neighbors and drivers, could incriminate other bikers — including some who told cops they were not involved in the attack.
A new photo, taken by a witness has now become key evidence against the bikers contradicting claims of several bikers who had previously told authorities they were not involved, a source went on to tell the nypost.
Along with the identity of Alexian Lien's attacker now being publicly revealed, authorities have also now come to tell the name of one of the organizers of the rally that brought hundreds of bikers together in the first place.
Tells the UK's dailymail: Jamie Lao, 29, operates two websites that rally the New York City motorcyclists – and he does it all from his mother's basement in Queens. 
Neighbors have told that Lao's rallies, including that of Hollywoodstuntz are a nuisance and frightening.
Told one neighbor: 'There was about 300-400 bikes,'
'It's disturbing to see 300 bikes, the neighbors were terrified. All the smoke went into the houses. Everybody was traumatized.'
To date one biker has already been charged, 28 year old Christopher Cruz of reckless endangerment and imprisonment and was released earlier this week after posting bail. It is said it is the sudden braking and attempts to antagonize Lien that instigated last weekend's unfolding drama.
Another suspect, Allen Edwards went on to surrender himself this past Tuesday but authorities decided not to immediately prosecute Allen, as they assess what and if when charges will brought against Edwards.
Pressure to bring the bikers to accountability has raged this past week as the public has gone on to overwhelmingly side with Alexian Lien and his family and express their general disgust and reprehension towards the bikers who the public believes instigated the trauma.
That said, one of the bikers who ended up getting caught in the ensuing violence, Edwin Mieses remains in a critical state after going on to suffer a broken back and two broken legs after Lien plowed over him in an attempt to get away from what he perceived to be imminent danger and risk to himself and his family.
Although many have gone on to express reticence and wonder if Lien bears some culpability towards Mieses' injuries many have unabashedly gone on to condemn Mieses for having been part of a menacing gang and simply got what he deserved. A view that has deeply angered Mieses' family who are now expected to retain the services of high powered attorney Gloria Allred in a legal case against Lien.
Edwin Mieses' wife, Dayana Mieses has insisted that her husband was simply trying to help another rider when he was hit and that Lien failed to exercise any discretion when he indiscriminately went on to plow over an innocent man.