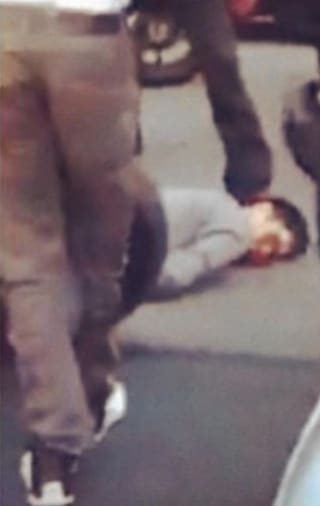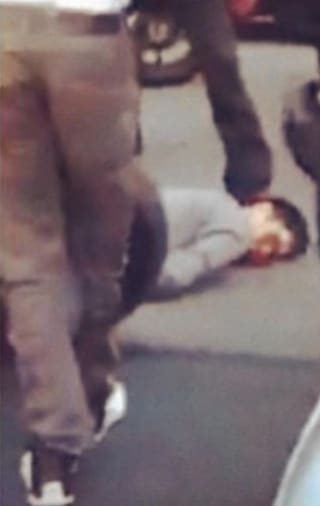 Wojciech Braszczok lawyer says he will be exonerated.
Wojciech Braszczok spied on Occupy Wall st protests.
Wojciech Braszczok is into posting images of naked girls too.
Source: Wojciech Braszczok so far gone he became a rogue cop.
Should Alexian Lien be charged too? Calls for his arrest mount.
Clint Caldwell is a thug too. Alexian Lien beating.
Kevin Bresloff insists he did not tamper with Alexian Lien video. 'I'm just a witness…'
Undercover cop, Wojciech Braszczok arrested for Alexian Lien beating
Undercover cop joined Alexian Lien beating, hit vehicle.
Reginald Chance's lawyer insists his rage was justified.
Craig Wright arrested for punching and kicking Alexian Lien too.
Should the Alexian Lien undercover cops have intervened?
New video emerges similar to Alexian Lien video terrorizing other drivers.
Christopher Cruz reckons he has been unfairly vilified by the media.
Kevin Bresloff who shot Alexian Lien video receives death threats.
Alexian Lien case: Robert Sims and Reginald Chance are career criminals.
NSFW: Here is a new video of Alexian Lien being beaten up.
Bikers claim Alexian Lien drove erratically and bumped biker first.
There were 5 undercover cops present at Alexian Lien's beating. Did shit.
Gloria Allred insists Edwin Mieses is the real innocent victim.
Robert Sims who opened Alexian Lien's SUV door in custody.
Undercover cop present at Alexian Lien beating. Did not call 911.
Here is a picture of Alexian Lien's Range Rover after the biker attacks.
Eyewitness says bikers went after Alexian Lien's wife Rosalyn Ng.
Bike gang boss: "Alexian Lien should have stopped.'
Alexian Lien attacker Reginald Chance expected to surrender today.
Edwin Mieses biker rally a bust. Cops charge more bikers…
Alexian Lien wife, Rosalyn Ng: 'Leave my husband alone now!'
Did Alexian Lien go too far? Biker was trying to help him…
The undercover cop who went on to witness the Alexian Lien beating and did nothing to avail the situation has been this evening put on suspended leave.
The narcotics officer, whose identity is not being released has also gone on to be stripped of his gun and badge pending an outcome of an internal affairs investigation.
The cop at the time, off duty, is said to have been riding with the Frontline soldiers club at the time of the Alexian Lien beating.
The nypost is also reporting that NYPD spokesperson John McCarthy has gone on to say that internal affairs is trying to determine whether any other officers were also present at the beating and who hadn't immediately reported it. It is understood the suspended undercover cop waited until as late as Wednesday night, four days after the beating to come forward.
Authorities have also since gone on to reveal that it has acknowledged there were at least five off duty cops who went on to witness the Alexian Lien beating. At present it is not understood if those officers participated in the beating or if they made any effort to come to the aid of Lien.
According to investigators, the undercover narcotics cop declined to intercede in Lien's beating because he feared it would break his cover.
That said a source has now gone on to reveal that the detective told the beating was in the process of breaking up, and the level of danger for the overmatched Lien was diminishing. The source also went on to tell that the undercover claimed that somebody was already calling police when he arrived at attack site on the Henry Hudson Parkway.
The UK's dailymail goes on to note that undercover cops are required by protocol to immediately report being a witness to a crime.
Uniformed officers are required to take police action if they see a crime occurring, but the rules are murkier for undercover officers who face blowing their cover, confusing civilians who don't realize the undercover is really a cop and ruining years long investigations.
Although the suspended cop has said he was not involved in the actual beating of Lien, it is understood he has now gone on to hire a lawyer.
The nydailynews also goes on to note that the narcotics cop opted to leave once he knew police were on their way and several people had rushed to Lien's aid. Behavior which has since been called into question.
The suspension comes after increasing public scorn of the biker's actions and calls that what many perceive to be reckless and aggressive action to be reigned in. It is believed that the officer has now been assigned to desk duty pending further investigation.
Why Alexian Lien's attacker Allen Edwards wont be charged.
Edwin Mieses is a thug. Didn't have license to drive bike.
Alexian Lien wont be charged. Internet happy he paralyzed victim Jeremiah Mieses.
Alexian Lien victim Jeremiah Mieses in coma. Will never walk again.
Alexian Lien assailant Christopher Cruz arrested. More arrests may follow.
Alexian Lien. Pictures of NY Range Rover Driver beaten up emerge.
New York Range Rover driver identified as Alexian Lien. Fought for his life.
New York Range Rover driver beaten up by motorcycle pack