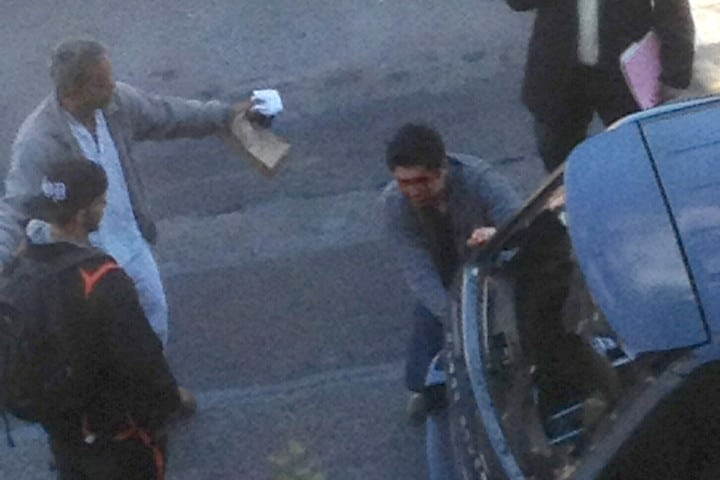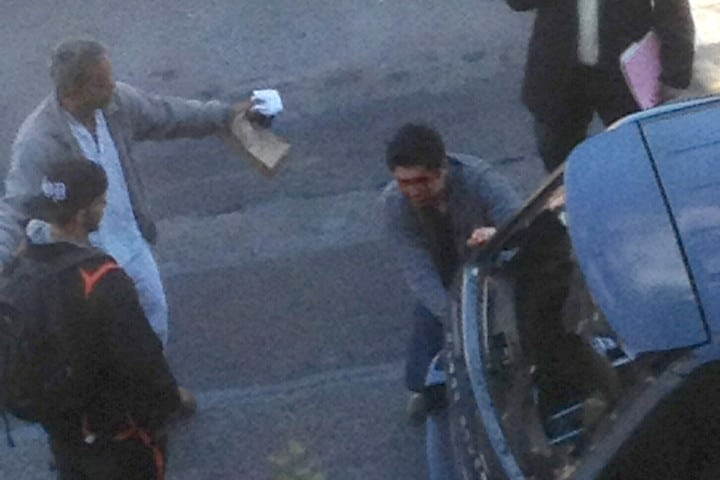 Wojciech Braszczok lawyer says he will be exonerated.
Wojciech Braszczok spied on Occupy Wall st protests.
Wojciech Braszczok is into posting images of naked girls too.
Source: Wojciech Braszczok so far gone he became a rogue cop.
Should Alexian Lien be charged too? Calls for his arrest mount.
Clint Caldwell is a thug too. Alexian Lien beating.
Kevin Bresloff insists he did not tamper with Alexian Lien video. 'I'm just a witness…'
Craig Wright punched Alexian Lien through window. $100K bail.
Undercover cop joined Alexian Lien beating, hit vehicle. 
Reginald Chance's lawyer insists his rage was justified.
Craig Wright arrested for punching and kicking Alexian Lien too.
Should the Alexian Lien undercover cops have intervened?
New video emerges similar to Alexian Lien video terrorizing other drivers.
Christopher Cruz reckons he has been unfairly vilified by the media.
Fuck you! Reginald Chance flips bird to media.
Kevin Bresloff who shot Alexian Lien video receives death threats.
Alexian Lien case: Robert Sims and Reginald Chance are career criminals.
NSFW: Here is a new video of Alexian Lien being beaten up.
Reginald Chance now charged, Robert Sim on $100 000 bail. Stomped on Alexian Lien's head.
Sergio Consuegra describes how he saved Alexian Lien's life. Wanted his wife too.
Bikers claim Alexian Lien drove erratically and bumped biker first.
Undercover cop who witnessed Alexian Lien beating suspended.
There were 5 undercover cops present at Alexian Lien's beating. Did shit.
Gloria Allred insists Edwin Mieses is the real innocent victim.
Robert Sims who opened Alexian Lien's SUV door in custody.
Undercover cop present at Alexian Lien beating. Did not call 911.
Undercover cop, Wojciech Braszczok has been arrested in connection to the Alexian Lien beating and goes on to now face riot and criminal mischief charges.
The charges come after the undercover cop went on to surrender himself to authorities told police spokesperson John McCarthy.
Until surrendering, Wojciech Braszczok had denied any involvement in Alexian Lien beating.
Braszczok's lawyer, Phil Karasyk, went on earlier to say that the undercover cop had only witnessed the attack, however new video evidence appears to show him smashing the rear window of the SUV, kicking the side of the SUV twice before then leaving the scene.
Told sources to the nypost: An off-duty undercover cop who claimed he took no active role as fellow bikers pulled a Manhattan dad from his SUV and beat him to a pulp actually furiously slapped the car's back window so hard that it shattered at the height of the bloody road-rage attack.
Karasyk went on to offer that carrying no badge or gun and aware of cases in which officers had been suspended or dismissed for blowing their cover, Braszczok 'had no other option, so he drove away.'
The officer, a seven-year veteran, is assigned to the NYPD Intelligence Division, but sources did not reveal whether Braszczok was on assignment or whether his actions were a ploy to protect his cover.
Michael Palladino, president of the NYPD detectives' union, went on to say the undercover officer was forced to make a difficult decision:
'Compromising his identity could compromise all the work he's doing and his safety as well,' 
'It's very difficult to lead a double life.'
Braszczok now faces an internal investigation because he didn't inform higher brass that he was with the bikers, let alone the crime scene, until three days after the attack. He has earlier told that he did not assist the injured Lien because he had rode up to the scene as the beating was nearly over.
Goes on to tell one source with respect to Internal Affairs Bureau higher-ups wanting to bring the officer to account:
"The cop is a total mope. F—ing embarrassment, ''
"They should can him immediately. Anyone else who was even peripherally involved should be canned."
Manhattan district attorney's Trials Division, Karen Friedman Agnifilo had gone on earlier to tell that the city cannot chase everyone involved, including the following:
'Prematurely charging individuals with low-level crimes does not further the goals of the investigation and could weaken the cases we expect to bring against the perpetrators of serious crimes.'
Wojciech Braszczok 's arrest comes off the back of increasingly public anger over the disturbing assault of the bikers and police's apparent complicity with perpetrators.
Reflected one commentator on the web:
What is it about these undercover cops? Is it the allure of riding with outlaws, living a double life and using their badge to protect themselves from indictment?
What else are these 'free agents' doing, capable of and why is it only after wide public condemnation they are only now being brought to account….??
Protecting their identity or living a double identity….?
Visit NBCNews.com for breaking news, world news, and news about the economy
Here is a picture of Alexian Lien's Range Rover after the biker attacks.
Here is a picture of Alexian Lien's Range Rover after the biker attacks.
Eyewitness says bikers went after Alexian Lien's wife Rosalyn Ng.
Bike gang boss: "Alexian Lien should have stopped.'
Alexian Lien attacker Reginald Chance expected to surrender today.
Edwin Mieses biker rally a bust. Cops charge more bikers…
Alexian Lien wife, Rosalyn Ng: 'Leave my husband alone now!'
Did Alexian Lien go too far? Biker was trying to help him…
Why Alexian Lien's attacker Allen Edwards wont be charged.
Edwin Mieses is a thug. Didn't have license to drive bike.
Alexian Lien wont be charged. Internet happy he paralyzed victim Jeremiah Mieses.
Alexian Lien victim Jeremiah Mieses in coma. Will never walk again.
Alexian Lien assailant Christopher Cruz arrested. More arrests may follow.
Alexian Lien. Pictures of NY Range Rover Driver beaten up emerge.
New York Range Rover driver identified as Alexian Lien. Fought for his life.
New York Range Rover driver beaten up by motorcycle pack