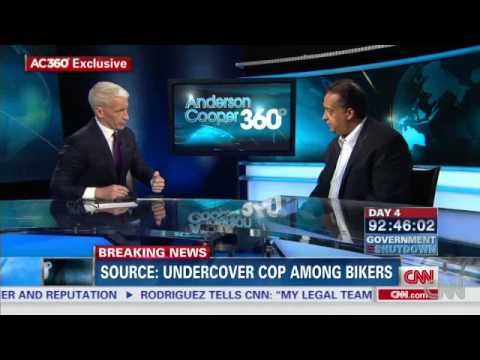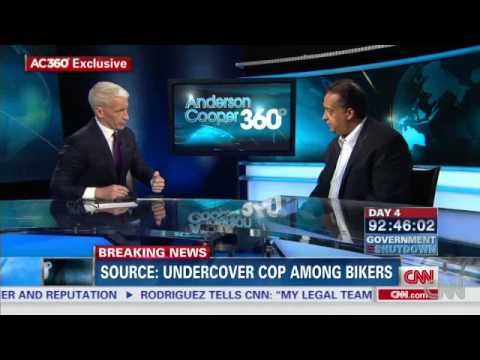 Wojciech Braszczok lawyer says he will be exonerated.
Wojciech Braszczok spied on Occupy Wall st protests.
Wojciech Braszczok is into posting images of naked girls too
Source: Wojciech Braszczok so far gone he became a rogue cop.
Should Alexian Lien be charged too? Calls for his arrest mount.
Clint Caldwell is a thug too. Alexian Lien beating.
Kevin Bresloff insists he did not tamper with Alexian Lien video. 'I'm just a witness…'
Undercover cop, Wojciech Braszczok arrested for Alexian Lien beating
Undercover cop joined Alexian Lien beating, hit vehicle.
Reginald Chance's lawyer insists his rage was justified.
Craig Wright arrested for punching and kicking Alexian Lien too.
Should the Alexian Lien undercover cops have intervened?
New video emerges similar to Alexian Lien video terrorizing other drivers.
Christopher Cruz reckons he has been unfairly vilified by the media.
Kevin Bresloff who shot Alexian Lien video receives death threats.
Alexian Lien case: Robert Sims and Reginald Chance are career criminals.
NSFW: Here is a new video of Alexian Lien being beaten up.
Reginald Chance now charged, Robert Sim on $100 000 bail. Stomped on Alexian Lien's head.
Bikers claim Alexian Lien drove erratically and bumped biker first.
Undercover cop who witnessed Alexian Lien beating suspended.
There were 5 undercover cops present at Alexian Lien's beating. Did shit.
Gloria Allred insists Edwin Mieses is the real innocent victim.
Robert Sims who opened Alexian Lien's SUV door in custody.
Undercover cop present at Alexian Lien beating. Did not call 911.
Here is a picture of Alexian Lien's Range Rover after the biker attacks.
Eyewitness says bikers went after Alexian Lien's wife Rosalyn Ng.
Bike gang boss: "Alexian Lien should have stopped.'
Alexian Lien attacker Reginald Chance expected to surrender today.
Edwin Mieses biker rally a bust. Cops charge more bikers…
Alexian Lien wife, Rosalyn Ng: 'Leave my husband alone now!'
Did Alexian Lien go too far? Biker was trying to help him…
In a harrowing new account, eye witness Sergio Consuegra went on live with CNN's Anderson Cooper this weekend to describe the savage beating that took place of Alexian Lien last weekend.
At the time Sergio Consuegra who has since gone on to become a local hero in his community of Washington heights was on his way to church with his family when he noticed the visage of Alexian Lien's SUV Range Rover.
Believing at the time that the SUV Range Rover pulling in front of him with slashed tires was looking for a vendor to fix the tyres, Sergio Conseugra goes on to tell how instead a pack of bikers suddenly appeared and how a cluster of 3- 4 men proceeded from then on to smash the window's of Alexian Lien's Range Rover.
'Suddenly the motorcycles stopping, throwing it on the floor and then rushing in to break the windows of the SUV,'
'Also there was another guy hitting the other window and then there was another one hitting the back of the SUV. I didn't know what was going on,'
When I started seeing this, I saw another one approaching the other door, he opened the door, he started breaking the glass, he finally opened the door, grabbed the lady in the front of the SUV and he grabbed her by her arms and was pulling her out of the car,' 
'She started screaming and she is holding the baby and that is when we started seeing the baby inside the car with her and everybody started screaming, 'No, not the lady. Not with the baby. Please don't do that.'
'I screamed too and in that moment I saw a man getting knocked out in the floor and they started hitting him with the helmet right on the floor, real hard.'
'There was a lot of blood on the floor.'
From there Anderson Cooper asks how many were involved in the actual physical assault of Alexian Lien when the eyewitness answers there were a couple of them.
'And they were big too, real big guys. And that is when I thought I have to do something, no one is doing anything. They're going to kill this family and basically and this doesn't sound good to me.'
'So I didn't think about it. I basically went in there and screamed, 'No not the lady and he saw us heard saying those things and he stopped. So when he stopped I approached the man and I saw him almost dead on the floor,'
'So what I did I confronted the guy,these people and I stood between them and the man lying on the floor and I said to them 'That's it, Let her go. Let her go man. That's it. It's done. Don't continue doing it. You're going to kill the man.'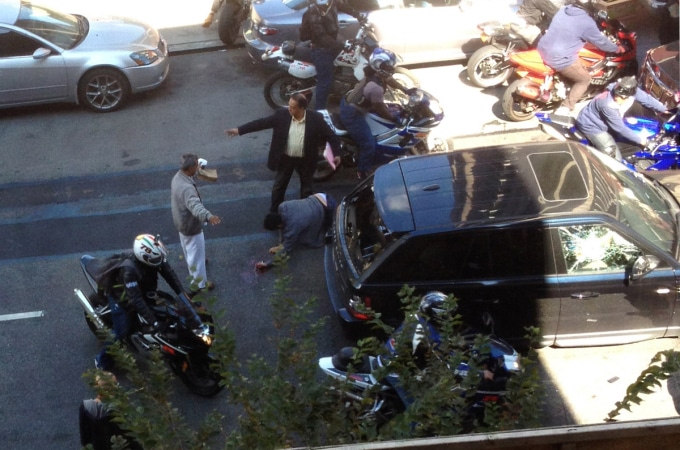 From there Sergio Consuegra acknowledges by this point he was standing between the bikers and Alexian Lien who was lying on the floor with blood gushing everywhere.
Sergio then tells how one of the bikers went on to tell him how Lien had run over one of the other bikers and rather than engage the bikers chose instead to hold his ground and insist that the bikers back off.
'I looked at them in the eye and basically there were a couple of tense moments of looking at each other before and somehow they stopped.'
Sergio goes on to tell how he then turned, spread out his arms, protecting the family going on to tell the bikers he is not going to move from there until they go,'
Sergio tells it was his intent never to confront the bikers but rather to make it known that he only sought to protect the family.
Asked if he thought twice about intervening where as most people would be reluctant to run into a situation where peril existed, Sergio goes on to tell that as a family man with three children of his own he felt compelled to step in when he saw Alexian Lien's wife, Rosalyn Ng with the family child.
Why Alexian Lien's attacker Allen Edwards wont be charged.
Edwin Mieses is a thug. Didn't have license to drive bike.
Alexian Lien wont be charged. Internet happy he paralyzed victim Jeremiah Mieses.
Alexian Lien victim Jeremiah Mieses in coma. Will never walk again.
Alexian Lien assailant Christopher Cruz arrested. More arrests may follow.
Alexian Lien. Pictures of NY Range Rover Driver beaten up emerge.
New York Range Rover driver identified as Alexian Lien. Fought for his life.