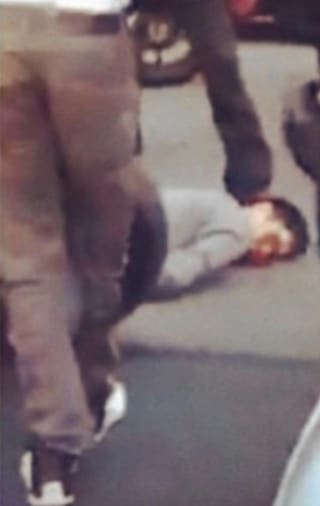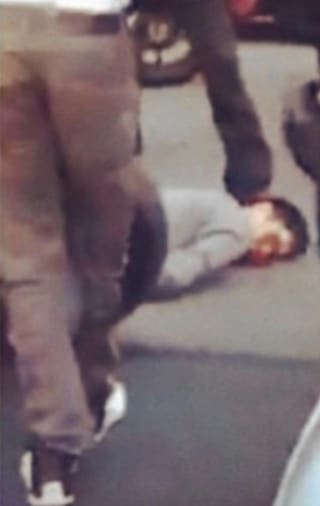 Wojciech Braszczok lawyer says he will be exonerated.
Wojciech Braszczok spied on Occupy Wall st protests.
Wojciech Braszczok is into posting images of naked girls too.
Source: Wojciech Braszczok so far gone he became a rogue cop.
Should Alexian Lien be charged too? Calls for his arrest mount.
Clint Caldwell is a thug too. Alexian Lien beating.
Kevin Bresloff insists he did not tamper with Alexian Lien video. 'I'm just a witness…'
Undercover cop, Wojciech Braszczok arrested for Alexian Lien beating
Undercover cop joined Alexian Lien beating, hit vehicle.
Reginald Chance's lawyer insists his rage was justified.
Craig Wright arrested for punching and kicking Alexian Lien too.
Should the Alexian Lien undercover cops have intervened?
New video emerges similar to Alexian Lien video terrorizing other drivers.
Christopher Cruz reckons he has been unfairly vilified by the media.
Kevin Bresloff who shot Alexian Lien video receives death threats.
Alexian Lien case: Robert Sims and Reginald Chance are career criminals.
NSFW: Here is a new video of Alexian Lien being beaten up.
Bikers claim Alexian Lien drove erratically and bumped biker first.
Undercover cop who witnessed Alexian Lien beating suspended.
In the aftermath of one NY Range Rover driver, Alexian Lien being beaten up, new photos have emerged this afternoon showing the 33 year old  e-commerce executive being stomped on as he was dragged out of his Range Rover.
The harrowing image comes off the back off a disturbing cat and mouse high speed car chase which saw a phalanx of venomous motorcyclists give chase to one individual who they perceived had slighted them.
What is known is that according to Alexian Lien, various members of the motorcycle procession had been driving along NY's West end highway erratically which may have led to Lien inadvertently tapping one of the cyclists.
From there afraid that he was in for a physical confrontation, Alexian Lien rather than face the potential of abuse decided to flee the scene, knocking cyclists over as he sped off. Some have since opined that what may have also motivated Lien (who has since the incident not been charged) was his fear that he might have been driving recklessly when he accidentally knocked one of the motorcyclists initially.
What followed was a dramatic car chase that has now ended up going viral on video and has since led to an avalanche of commentators reflecting on the actions of the bikers as well as that of Alexian Lien.
Whether Lien should have or could have called authorities or simply dealt with the cyclists remains a contentious point but many have gone on to wonder about the pack mentality that inevitably led to out of hand violence, physical assault and sustained damage to Mr Lien's automobile, never mind his and his young family's psyche.
Since been treated and released for his injuries, authorities have now gone on to tell one of the bike riders went on to suffer a broken leg after being struck by Lien.
To date no arrests have been made. That said authorities are said to be closely studying the tape and conducting an investigation of the incident.
UPDATE: According to Commissioner Ray Kelly, the NYPD was monitoring the ride, which Kelly said was organized by biker group Hollywood Stuntz.
below images found here