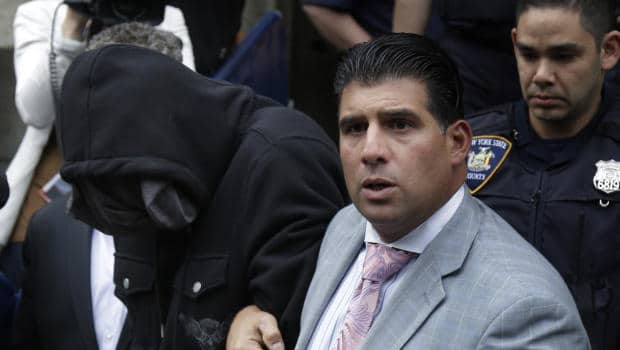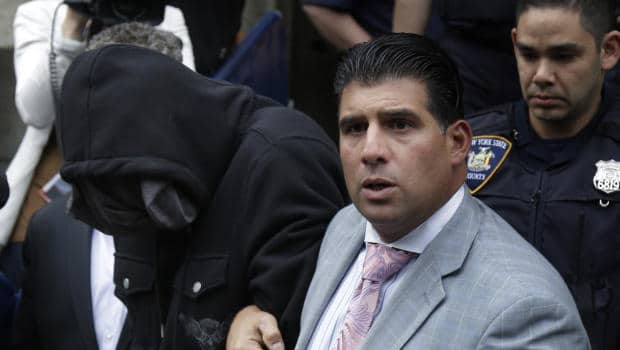 Wojciech Braszczok spied on Occupy Wall st protests.
Wojciech Braszczok is into posting images of naked girls too.
Source: Wojciech Braszczok so far gone he became a rogue cop.
Should Alexian Lien be charged too? Calls for his arrest mount.
Clint Caldwell is a thug too. Alexian Lien beating.
Kevin Bresloff insists he did not tamper with Alexian Lien video. 'I'm just a witness…'
Undercover cop, Wojciech Braszczok arrested for Alexian Lien beating
Craig Wright punched Alexian Lien through window. $100K bail.
Undercover cop joined Alexian Lien beating, hit vehicle. 
Reginald Chance's lawyer insists his rage was justified.
Craig Wright arrested for punching and kicking Alexian Lien too.
Should the Alexian Lien undercover cops have intervened?
New video emerges similar to Alexian Lien video terrorizing other drivers.
Christopher Cruz reckons he has been unfairly vilified by the media.
Fuck you! Reginald Chance flips bird to media.
Kevin Bresloff who shot Alexian Lien video receives death threats.
Alexian Lien case: Robert Sims and Reginald Chance are career criminals.
NSFW: Here is a new video of Alexian Lien being beaten up.
Reginald Chance now charged, Robert Sim on $100 000 bail. Stomped on Alexian Lien's head.
Although prosecutors have argued that revealing new video evidence will allow them to prosecute Wojciech Braszczok, his lawyer has gone on to counter quite the opposite.
Told Wojciech Braszczok lawyer John Arlia yesterday after his client went on to be booked for assault and criminal mischief:
"The allegation is that he struck the rear portion hatchback window, which has a gaping hole already in it; it's already destroyed," 
"Under the law, it's a fatal flaw. You can't break what's already broken."
Arlia went on to suggest that his client had trumped up charges against him because of his status as a cop, something that has not negated the other civilian individuals since charged with being processed with the full weight of the law.
'They take a basic criminal mischief case which internal affairs ought to have charged him with, just mischief and they turn it around and they slap gang assault on him."
In responding to questions about his client's complicity, Wojciech Braszczok lawyer, Arlia went on to tell the video in fact clearly shows Braszczok didn't participate in the eventual attack on the SUV driver and was nowhere near him. Something that newly released video disputes.
Told Assistant District Attorney Samantha Turino:
As the SUV driver was being beaten,Braszczok "terrorize(d) the rest of the driver's family on the other side of the vehicle," including shattering the rear window and kicking in the passenger side rear door.
"It should be noted that the 2-year-old child of (Lien) was in the backseat at the time the defendant was committing these violent acts," 
Since the incident has become a tabloid mainstay, prosecutors have gone on to tell that Braszczok did nothing to stop the assault, nor did he call 911 and nor did he report it to his superiors for two days, and then, when he did, he lied about it, Assistant District Attorney Samantha Turino went on to tell.
In fact, Braszczok initially went on to tell investigators he didn't even see the attack, then changed his story to say he saw it but didn't participate.
From there Braszczok would go on to have both his gun and badge stripped from him after internal affairs detectives discovered he was present for at least part of the encounter. He initially told authorities and his union that he left without intervening, in part because of his role as an undercover officer.
Video in fact has gone on to show Braszczok hitting the Lien's rear SUV window as well as him kicking at least twice the car before leaving the scene.
Whether Braszczok actually broke the window is hardly of merit, what is though is his actual physical undertaking to inflict damage and partake in the hooliganism that went on to play out, whether the Lien's window was smashed or not hardly matters at this point. Something one wonders hasn't dawned on Wojciech Braszczok lawyer John Arlia.
Then there were these comments on the web that made me wonder too:
I hate these lawyers that keep sying there client is innocent well the video does not lie and in this case there are way more then the 1 video.Hopefully the judge makes a example of this full blown loser and gives him the 5 years and hopefully he hangs himself in prison because we can only imagine what else he did hiding behind his tainted badge.Hope his wife is proud of him and sees what a monster he really is but like all losers she will stick by this disgrace of a human.
So by the defense attorney's reasoning, the back window was already broken or damaged and therefore, the undercover officer continuing to break it isn't a criminal act???? REALLY?? Who is to say it wasn't damage by another member of the motorcycle gang in the initial standoff on the highway. With that kind of "reasoning," hypothetically, one person in a gang of people could throw something throw the window of the store and damage it and then the second guy who CONTINUES to break it (with the intention of performing a criminal act) really shouldn't be charged because the window is already broken? It's not just the act of a crime, it is the INTENT. That undercover cop wasn't pulling people from a fire, he was engaging in an act of violence! 
The lawyer is just doing his job.He probably doesn't really believe what he's saying either. But everybody is entitled to a defense and that's all he's doing.
His lawyer is going to show a video shot after his client smashed the window, hit the suv and left–to show that "he wasn't there".
Sergio Consuegra describes how he saved Alexian Lien's life. Wanted his wife too.
Bikers claim Alexian Lien drove erratically and bumped biker first.
Undercover cop who witnessed Alexian Lien beating suspended.
There were 5 undercover cops present at Alexian Lien's beating. Did shit.
Gloria Allred insists Edwin Mieses is the real innocent victim.
Robert Sims who opened Alexian Lien's SUV door in custody.
Undercover cop present at Alexian Lien beating. Did not call 911.
Here is a picture of Alexian Lien's Range Rover after the biker attacks.
Here is a picture of Alexian Lien's Range Rover after the biker attacks.
Eyewitness says bikers went after Alexian Lien's wife Rosalyn Ng.
Bike gang boss: "Alexian Lien should have stopped.'
Alexian Lien attacker Reginald Chance expected to surrender today.
Edwin Mieses biker rally a bust. Cops charge more bikers…
Alexian Lien wife, Rosalyn Ng: 'Leave my husband alone now!'
Did Alexian Lien go too far? Biker was trying to help him…
Why Alexian Lien's attacker Allen Edwards wont be charged.
Edwin Mieses is a thug. Didn't have license to drive bike.
Alexian Lien wont be charged. Internet happy he paralyzed victim Jeremiah Mieses.
Alexian Lien victim Jeremiah Mieses in coma. Will never walk again.
Alexian Lien assailant Christopher Cruz arrested. More arrests may follow.
Alexian Lien. Pictures of NY Range Rover Driver beaten up emerge.
New York Range Rover driver identified as Alexian Lien. Fought for his life.