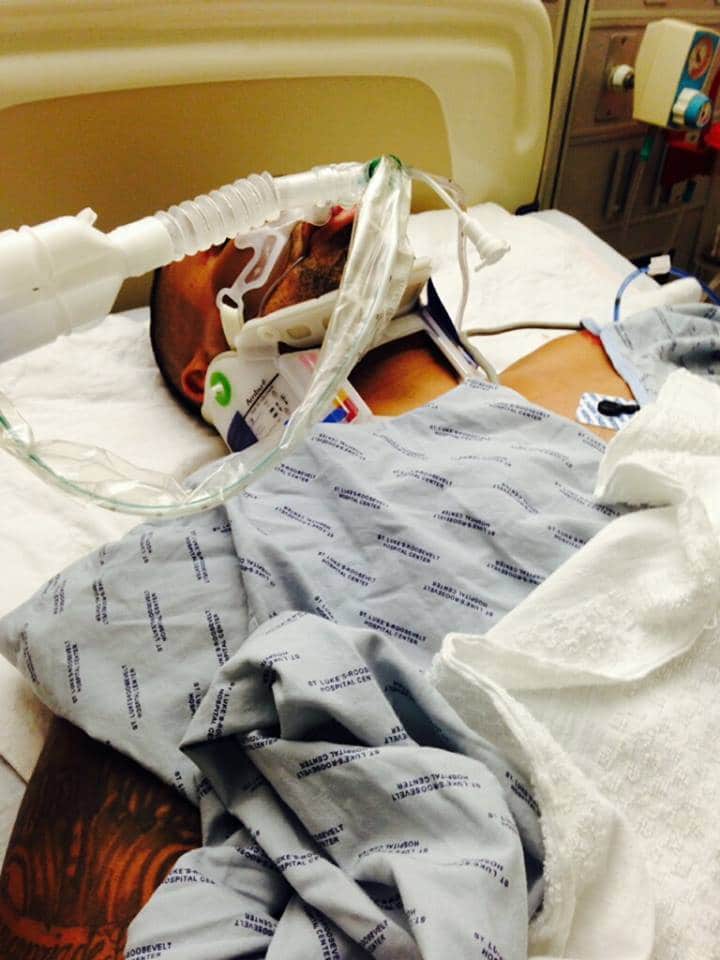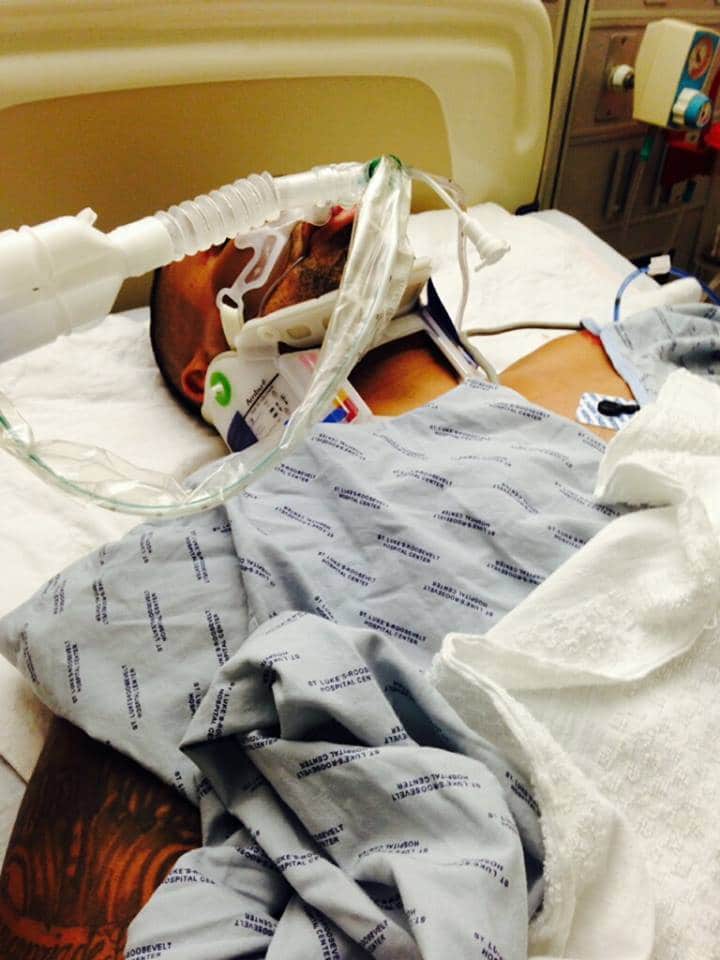 Alexian Lien victim Jeremiah Mieses who was one of two bikers knocked over by the Range Rover driver is fighting for his life as it has now been reported that Mieses is now in a coma.
Initial circulating reports told that Jeremiah Mieses ( who also goes by the rap name Jay Meezee) had only suffered a broken leg injury but his family has now gone on to Facebook to assert that his injuries are now far graver.
Told a witness to the Daily News, "The rider was bleeding out of his mouth and nose even though he had a helmet on. He was conscious but couldn't move at all." 
Went on to post the young man's father, the Rev. Edwin Mieses, late last night: 'My son is out of surgery thank God,' he wrote. 'Now comes dealing with him not able to walk again.'
A Facebook group set up to support Mieses, has led to his family claiming that their son is paralyzed from the waist down and in a coma. They also went on to say he also suffered broken ribs and crushed lungs.
A Facebook page has now been established to support Mieses,  "Justice For Jay Meezee."
To date the fan page has 7300 followers.
Tells a support group on the page who have since set up a donation page for the family:
We have been asked by many to start a fund for his family that has had an unsurmountable amount of debt incurred by this act of violence. He lives in Massachusetts and the family has to travel back and forth to New York to be by his side during his coma. Please donate whatever you like or can. Thank you.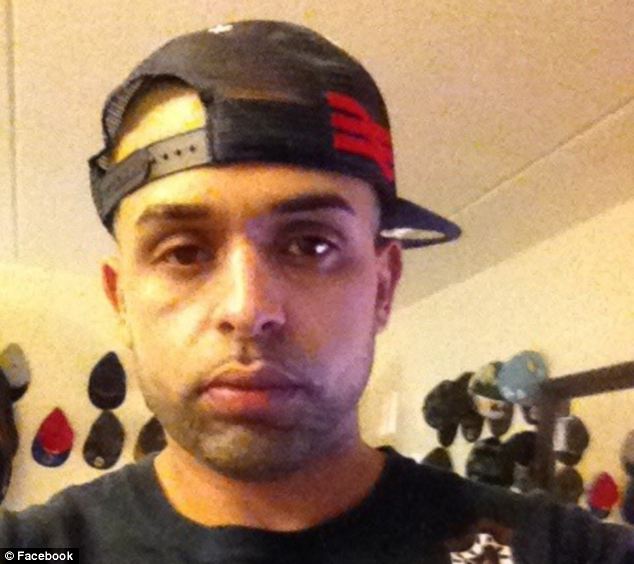 Tell some of the followers on the page tellingly:
What is this world coming to? PEOPLE, you are ALL entitled to your VERSION of what happened and YOUR OPINIONS. That being said, it doesn't HELP the reason why I started this page. I just want the TRUTH to be told in the news! They are saying NOBODY WAS INJURED OR SOMEONE BROKE A LEG and then they VICTIMIZE the person who PUT MY NEPHEW in the hospital with BROKEN RIBS, BROKEN SPINE, CRUSHED LUNGS, BUSTED AORTA AND TO BOOT NEVER WALKING AGAIN IF HE MAKES IT. WHICH HE WILL IN THE NAME OF JESUS  Please, don't argue about who is right nor wrong just help us get the acknowledgement that, a FATHER, HUSBAND, SON, BROTHER, NEPHEW, GRANDSON and an ALL AROUND BIG HEARTED HUMAN BEING was run over and sustained near fatal injuries and is currently fighting for his life! It's WRONG not to REPORT the TRUTH! Thanks again for all your LOVE AND SUPPORT  GOD BLESS
Should have kept plowing! Pay attention America ! If this happens to you forward, reverse, keep plowing till there's none left to follow you!
Truth is bikers have the same right as regular drivers ..if there is a car infront of you, you aren't going to run that car over ..you going to wait and drive behind it. I read all these negative comments and cant believe what im reading…is this what god has created, does anybody have a heart .. this could be your father, uncle, brother, or son …put yourself in his shoes or his family shoes and just pray for him.
This is what happens when you act like a mob and put a man and his child in fear . The suv driver was obviously doing what he had to do to get his child to safety unfortunately the bike rider was a casualty to what was provoked by the riders . If you think a bike is going to stop a truck you're an idiot .
Despite his involvement in the incident that led to Mieses now being in a critical condition, authorities tell he Lien will not be charged.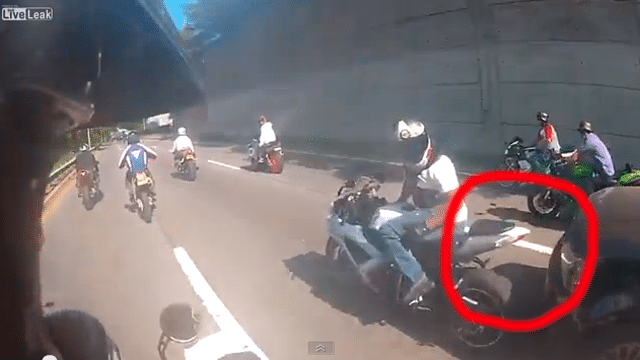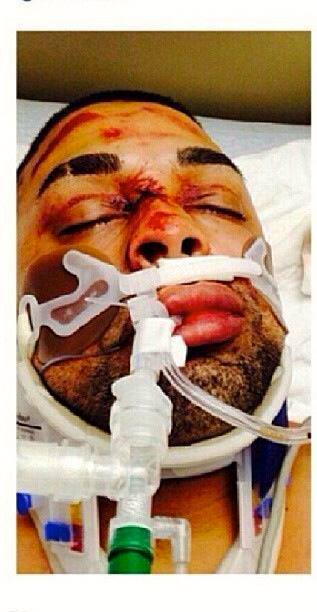 Undercover cop joined Alexian Lien beating, hit vehicle.
Reginald Chance's lawyer insists his rage was justified.
Craig Wright arrested for punching and kicking Alexian Lien too.
Should the Alexian Lien undercover cops have intervened?
New video emerges similar to Alexian Lien video terrorizing other drivers.
Christopher Cruz reckons he has been unfairly vilified by the media.
Kevin Bresloff who shot Alexian Lien video receives death threats
Alexian Lien case: Robert Sims and Reginald Chance are career criminals.
NSFW: Here is a new video of Alexian Lien being beaten up.
Bikers claim Alexian Lien drove erratically and bumped biker first.
Undercover cop who witnessed Alexian Lien beating suspended.
There were 5 undercover cops present at Alexian Lien's beating. Did shit.
Gloria Allred insists Edwin Mieses is the real innocent victim.
Robert Sims who opened Alexian Lien's SUV door in custody.
Undercover cop present at Alexian Lien beating. Did not call 911.
Eyewitness says bikers went after Alexian Lien's wife Rosalyn Ng.
Bike gang boss: "Alexian Lien should have stopped.'
Edwin Mieses hires Gloria Allred to sue Alexian Lien.
Alexian Lien attacker Reginald Chance expected to surrender today.
Edwin Mieses biker rally a bust. Cops charge more bikers…
Did Alexian Lien go too far? Biker was trying to help him…
Why Alexian Lien's attacker Allen Edwards wont be charged.
Edwin Mieses is a thug. Didn't have license to drive bike.
Alexian Lien wont be charged. Internet happy he paralyzed victim Jeremiah Mieses.
Alexian Lien assailant Christopher Cruz arrested. More arrests may follow.
Alexian Lien. Pictures of NY Range Rover Driver beaten up emerge.
New York Range Rover driver identified as Alexian Lien. Fought for his life.
New York Range Rover driver beaten up by motorcycle pack.