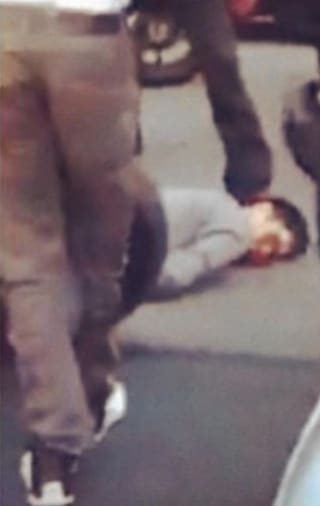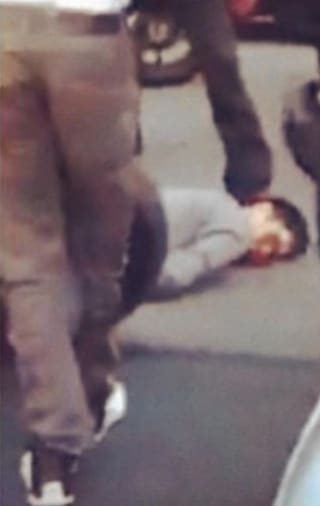 Wojciech Braszczok lawyer says he will be exonerated.
Wojciech Braszczok spied on Occupy Wall st protests.
Wojciech Braszczok is into posting images of naked girls too.
Source: Wojciech Braszczok so far gone he became a rogue cop.
Should Alexian Lien be charged too? Calls for his arrest mount.
Clint Caldwell is a thug too. Alexian Lien beating.
Kevin Bresloff insists he did not tamper with Alexian Lien video. 'I'm just a witness…'
Undercover cop, Wojciech Braszczok arrested for Alexian Lien beating
Undercover cop joined Alexian Lien beating, hit vehicle.
Reginald Chance's lawyer insists his rage was justified.
Craig Wright arrested for punching and kicking Alexian Lien too.
Should the Alexian Lien undercover cops have intervened?
New video emerges similar to Alexian Lien video terrorizing other drivers.
Christopher Cruz reckons he has been unfairly vilified by the media.
Kevin Bresloff who shot Alexian Lien video receives death threats.
NSFW: Here is a new video of Alexian Lien being beaten up.
Alexian Lien case: Robert Sims and Reginald Chance are career criminals.
Bikers claim Alexian Lien drove erratically and bumped biker first.
Undercover cop who witnessed Alexian Lien beating suspended.
There were 5 undercover cops present at Alexian Lien's beating. Did shit.
Gloria Allred insists Edwin Mieses is the real innocent victim.
Robert Sims who opened Alexian Lien's SUV door in custody.
Here is a picture of Alexian Lien's Range Rover after the biker attacks.
Eyewitness says bikers went after Alexian Lien's wife Rosalyn Ng.
Bike gang boss: "Alexian Lien should have stopped.'
Edwin Mieses hires Gloria Allred to sue Alexian Lien.
Alexian Lien attacker Reginald Chance expected to surrender today.
Edwin Mieses biker rally a bust. Cops charge more bikers…
Alexian Lien wife, Rosalyn Ng: 'Leave my husband alone now!'
Did Alexian Lien go too far? Biker was trying to help him…
Why Alexian Lien's attacker Allen Edwards wont be charged.
Edwin Mieses is a thug. Didn't have license to drive bike.
Alexian Lien wont be charged. Internet happy he paralyzed victim Jeremiah Mieses.
Alexian Lien victim Jeremiah Mieses in coma. Will never walk again.
Alexian Lien assailant Christopher Cruz arrested. More arrests may follow.
Alexian Lien. Pictures of NY Range Rover Driver beaten up emerge.
New York Range Rover driver identified as Alexian Lien. Fought for his life.
New York Range Rover driver beaten up by motorcycle pack
An undercover cop has today stepped forward to tell that they were present during the Alexian Lien beating and car chase.
The cop goes on nbcnews to tell stepped forward after four days of the incident and now internal affairs is investigating.
The report goes on to mention that the undercover cop did not participate in the beating of Alexian Lien, nor though did they assist the victim or call 911, tells a source.
Adds abclocal: The undercover narcotics detective, himself a motorcycle rider, was off duty. Official sources say he did not get involved because he did not want to blow his cover. The undercover detective is being advised by an attorney.
The nypost goes on to tell the undercover cop is is a motorcycle hobbyist  (naturally) who rides with Front Line Soldiers, a New Rochelle-based group that also counts several other cops among its members.
And then there was these comment on the web that made me wonder too:
Since when did a detective's under cover status become more important than the safety of someone in imminent danger? 
A single officer, out of uniform, with no ID, and no weapon isn't going to stop a large gang set on a bit of the old ultraviolence. It is really fortunate that the driver wasn't killed