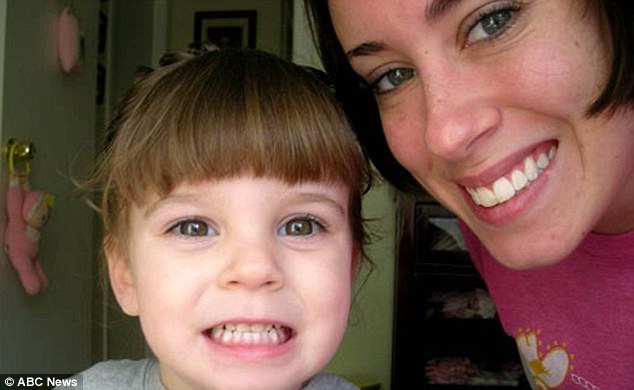 Casey Anthony search for 'foolproof suffocation' would have been explained away says Jose Baez.
Conjecture is once again being placed on Casey Anthony's innocence pursuant to a report late last week from local Florida media outlet WKMG who unearthed the startling revelation that a search for 'foolproof suffocation' on the last day Casey Anthony's daughter, Caylee was seen alive was done on the Anthony family computer.
Heightening ramifications is the fact that authorities yesterday acknowledged that they did indeed overlook the search which had it been presented in court may have cast a widely different view than the defense argument that Caylee Anthony had simply accidentally drowned.
In a statement, Captain Angelo Nieves offered that his office's computer investigator missed the June 16, 2008 search. It is understood that at the time the sheriff's office declined to consult the FBI or Florida Department of Law Enforcement for help searching the computer pursuant to the Anthony case.
At present authorities have yet to conclude who did the search, but it is believed all clues point to Casey Anthony herself, who had come to visit her parents, George and Cindy along with her daughter, Caylee, the final day she was seen alive.
In fact during trial proceedings it was shown other searches took place on the family computer, including the word chloroform (often used as a solvent against plants which if inhaled in great quantity can be lethal), which was searched a remarkable 84 times up to two months prior to Caylee Anthony's disappearance. Other words searched during this time period included: neck-breaking, head injuries, ruptured spleen, chest trauma, inhalation and internal bleeding.
It was later revealed that searches were mostly done during a time frame whilst Cindy Anthony was at work, leaving George Anthony or Casey Anthony as the instigator of the above searches.
During Ms Anthony's trial, her defense lawyer, Jose Baez argued that it was indeed George Anthony who had done the searches and that pursuant to Caylee Anthony's purported 'accidental' drowning he was rendered in deep grief and wanted to take his life, hence the search for key words. He had also argued at the time of Caylee Anthony's death, Casey Anthony had resolved to help her father cover up her daughter's drowning at the family pool, the presumption being that it had been on George Anthony's watch when Caylee Anthony died.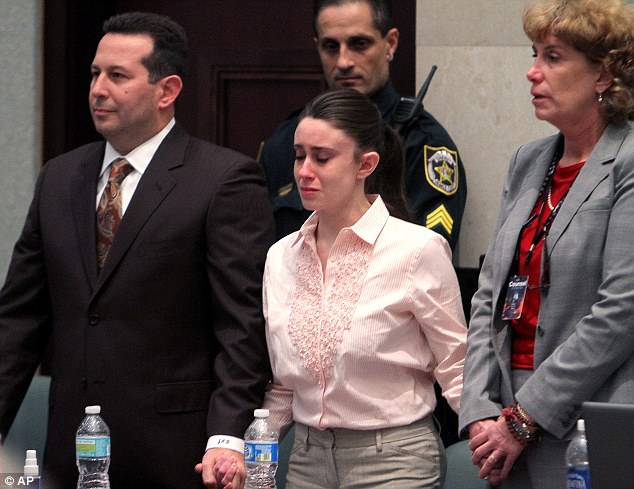 Notes the UK's dailymail: WKMG reports that sheriff's investigators pulled 17 vague entries only from the computer's Internet Explorer browser, not the Mozilla Firefox browser commonly used by Casey Anthony. More than 1,200 Firefox entries, including the suffocation search, were overlooked.
Whoever conducted the Google search looked for the term 'fool-proof suffication', misspelling 'suffocation', and then clicked on an article about suicide that discussed taking poison and putting a bag over one's head.
The browser then recorded activity on the social networking site MySpace, which was used by Casey Anthony but not her father.
That said what makes the revelation of the search for 'foolproof suffocation' even more beguiling is the revelation that Casey Anthony's defense team had uncovered the search whilst the prosecutorial team did not, as a result of authorities overlooking the matter.
Argued Jose Baez in a book he later penned referencing the trial, had the prosecutorial team brought that evidence forth he was prepared to counter that it had been as a result of a search that George Anthony himself had conducted because he was at some point intent on killing himself. A reasoning that hardly sits well with authorities and commentators who now believe the outcome of the case would have been considerably different had the overlooked search been introduced as evidence against Casey Anthony.
Notes the UK's dailymail: Baez didn't respond to phone or email messages on Sunday but told WKMG that he expected prosecutors to bring up the search at trial.
'When they didn't, we were kind of shocked,' Baez, who no longer represents Anthony, told the station.
Her attorney, Cheney Mason, who was also on the trial team, didn't return an email on Sunday, and his office answering service refused to take a phone message.
Either way the presumption of Casey Anthony's actual guilt or innocence will continue to be debated as she continues to live her life in hiding since her acquittal in the summer of 2011, nevertheless one thing is evident public appetite for all things Casey Anthony continues to remain robust as the nation grapples with its sense of moral outrage in a moribund society where it is increasingly perceived that the privileged and the immoral continue to get away with murder, literally….as society continues to contend with its weary lot.
Casey Anthony wants her defamation trial moved outside Florida.
Will Casey Anthony break her cover to visit her dying grandmother?
Casey Anthony will be a free woman at midnight once her probation ends.
Casey Anthony's father didn't deny accusations he fathered Caylee.
Casey Anthony now seeking to become a reality star.
Casey Anthony stalker Brianne Chantal Patterson relents.
Casey Anthony trial: Defense lawyer reveals that she adamantly rejected plea deal.
Casey Anthony book argues Casey isn't guilty because she's mentally insane.
Casey Anthony to Piers Morgan. 'Obviously I didn't kill my daughter!'
Casey Anthony on the run as hideout is leaked
Casey Anthony: fat, unloved and broke. But why do we care?
Casey Anthony: Fat, unemployed and broke.
Casey Anthony stalker Brianne Patterson sought by FBI.
Casey Anthony will be forced from out of hiding and back to court
Casey Anthony: "I'm really happy" in new video diary
Breaking: More new Casey Anthony photos emerge.
Latest probation report shows Casey Anthony is still jobless but at least off drugs and alcohol.
Casey Anthony- Unloved and disavowed. How one woman became a nation's punching bag…
A portrait of Casey Anthony: Hello God, it's me Casey? Who will save me?
Casey Anthony leaker, Holly Briley caught attempting to extort high profile lawyer Kim Picazio.
A morbid fascination with the Casey Anthony saga and why it still persists.
Busted: Evidence shows up that Casey Anthony herself is complicit in recent video leaks.
Leads point to Casey Anthony back door deal.
'Source: Casey Anthony making multiple visits to family home, tensions sky high.'
Shocking: Holly Briley aka Ameliasobel the Casey Anthony leak now begins a campaign of threats.
Breaking: Casey Anthony said to receive police escort off church grounds as angry residents gather.
Team Casey Anthony comes hitting after twitter handler. Are they hiding something?
Casey Anthony offered $1 million blood money interview.
Breaking: Casey Anthony could be going back to jail.
Local strip club offers Casey Anthony a job as a stripper
Mystery leaks continue anew with fresh photos 4 days after Casey Anthony lawyer resigned. Suspicious?
Breaking: New photos of Casey Anthony leaked on twitter. Mystery leaker intensifies.
Casey Anthony claims Caylee was conceived after she passed out drunk.
Baez & Sims to Casey: "We QUIT!"
Casey Anthony is now set to dump her lawyer big cheese Jose Baez.
Breaking: Paul Francisco, mystery Florida record producer comes forward to insinuate that he knows who leaked Casey Anthony tapes.
Casey Anthony reportedly offered $350 000 for blood money interview.
Are these topless photos of Casey Anthony real?
Breaking: Leaks of Casey Anthony's supposed new boyfriend rampant on twitter.
Casey Anthony video. Did the bixch leak it or was she hacked? Dating new lover.
Would you pay $25,100 for a Casey Anthony latex rubber mask? The things they're bidding for EBAY right now.
Media outlets said to be bidding up to $1.5 million for Casey Anthony's story. Kiss goodbye to ethical journalism.
AMERICA'S MOST HATED 'MOTHER' SET FREE AT APPROXIMATELY 12.13AM SUNDAY MORNING.
Looking like Casey Anthony this weekend just might get you killed. One woman's near death experience.
How the Casey Anthony case came to expose the trauma of living in modern day America.
Casey Anthony pulls off the impossible: NOT GUILTY.
THE STAKES JUST GOT HIGHER. JUDGE RULES AMERICA'S FAVORITE BABY MURDERER IS FIT TO STAND TRIAL.