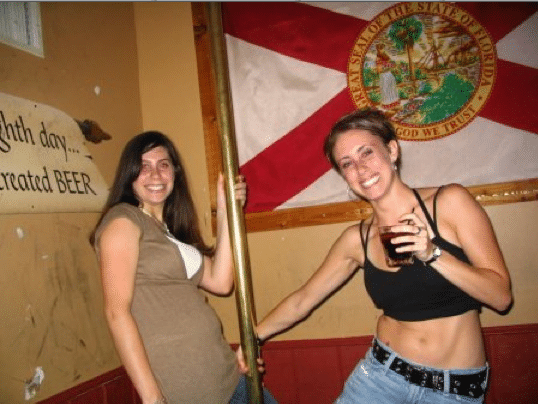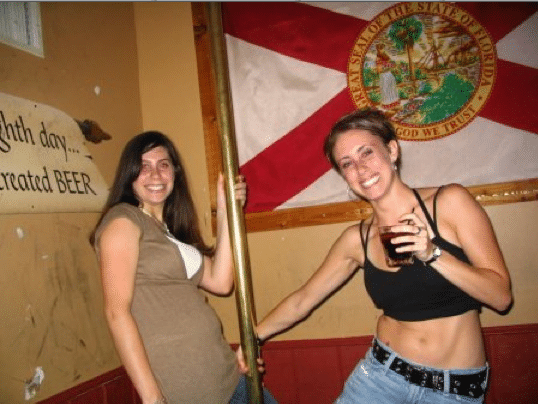 No public figure in recent memory has captured the ire and castigation of the public at large than the solitary figure of Ms Casey Anthonywho despite last year's acquittal of murder in the first degree of her daughter Caylee Anthony remains much maligned and to this day for fear of her own life has been forced to seek seclusion and in essence has been served a kind of jail sentence. The irony of course is only too palpable.
There are of course many reasons for this, from the public's sense of lack of justice ( a cursory look at the affairs of modern day America will have many wondering if it's just the public dishing their disillusionment on the very public token symbol of Ms Anthony as our collective bogeyman) to their moral outrage that a woman who was caught lying many times over was somehow not connected to the death of her child. Of course ultimately just because Ms Anthony was demonstrated to be in contempt of court on a number of issues, it wasn't necessarily shown despite the media's suspicions (and within time the public's thank you very much)  that if she could lie about the supposed involvement of a mystery nanny and why it took so long to report her daughter missing that she was necessarily involved in her daughter's death. Yet again such behavior hardly helped Ms Anthony who was ultimately seen as a pariah figure and somehow complicit in the death of her daughter. Never mind her legal rights and the fact that the legal system ultimately found her innocent. A decision that hardly seems to matter as she is consistently humiliated and portrayed as the symbol of the devil reborn itself.
Since the recent leaking of video and text (which has interestingly stopped since the public's increased hostility towards her has once again taken center stage) the public as well as the media and us included has wondered if this has been a concerted attempt by team Casey to get a book deal or at least a major blood money interview.
That said, I've decided to post some of the comments that our site has gathered over recent weeks that show the state of mind of not just how the public feels about Ms Anthony but how I suspect they ultimately feel about crime and punishment in modern day America and the increasingly wavering ways such justice has been applied. Never mind the hostility our staff writers received as a consequence of expressing their point of views….but one assumes that too is part of the moral compass that has yet to find its true polarity. See what you think….
She is not adorable nor precious and she is a grown woman, not a girl. Any decent person with a kind heart would not murder their two year old daughter, duct tape her nose and mouth, throw her in a trash bag and into the woods to rot and be eaten by maggots and animals. Then, go out and celebrate for 31 days. 
Casey Anthony planned it, she searched for a way to do it on a computer "neck breaking" "chloraform". This is a psychopath, a pathological liar and a very manipulative individual. She is incapable of feeling guilt, remorse or empathy for her actions. Rules do not apply to this individual nor do emotions when it involves anyone other than herself. She is incapable of normal emotions such as love, generally reacts without considering the consequences of her actions and show extreme egocentric and narcissistic behavior.
Anyone who understands the message and the meaning of Christ's teachings would help this individual by checking her into a psych ward.
I went to high school with Casey Anthony and we're all laughing at her at every party. We know she's been stalking our facebook accounts. She's soooo lonely. She creates fake screen names on facebook and tries to talk to her ex boy friends. Casey Anthony all your ex high school friends are laughing at you… WE SURE DID LAST NIGHT. HAHA YOU BABY KILLER YOU'LL NEVER FIT IN ANYWHERE….
Christianity also believes in the devil and evil works by the devil = Casey Anthony is pure evil in my opinion = IMO
Seriously? You are not psychologically savvy enough to realize that the reason people are fascinated with the Anthony clan has nothing to do with being depressed trailer park trash. My house value increased this year. I am not depressed. There are two reasons that the Anthonys gripped the nation. From the outset, it was the DENIAL of the Anthonys and the media campaign THEY started to "find" Caylee. The SIDING with Casey and not standing up for Caylee even at trial. George came close but not all the way. NOBODY was there on her side other than the media and the public. Beyond that, I believe that everyone has a little Anthony in their life. A sibling who gets away with acting like an idiot and is the center of the universe, a parent who looks the other way, a family member who lies like a rug and gets away with it, an overbearing or under-reacting parent, a parent who has no personal boundaries and thinks just because she wouldn't do something that her daughter wouldn't either…a parent who refuses to see the truth, a family member who is forgotten like Caylee was. We all have a George, a Cindy, a Casey, a Lee, or a Caylee in our lives in some way. At the end of the day the flame still burns because after everything that has happened, Casey and the Anthonys have learned very little. The not coming down on Caylee's side is what lit the flame and it will continue to burn because this story brought out the victim or the protector in us all. Plus the beeatch got away with MURDER thanks to 12 morons.
After reading this article a few times over, I'm vividly reminded of the unconscionable, irresponsible CMA trademark: pointing fingers away from her crimes, chaos & self-created controversies by blaming others. It is ludicrous to suggest that the REAL problem here is the American public's outraged reactions ……. to the injustices of her baby's murder & criminal disposal. CAYLEE MARIE ANTHONY did not have even ONE family member defend her honor in that courtroom….to them, it was all about saving the fraudulent, evasive, disinterested-in-her-child's-whereabouts-&-well-being, hard-a$$ed birth-monster from the death penalty. They all got it wrong, just as did the jury and the author of this article.
The responses to this article aremhilarious and predictable. They also demonstrate how accuratemthe article is. No, friends, you do not know more than the "morons" on the jury. Just because Nancy Grace has