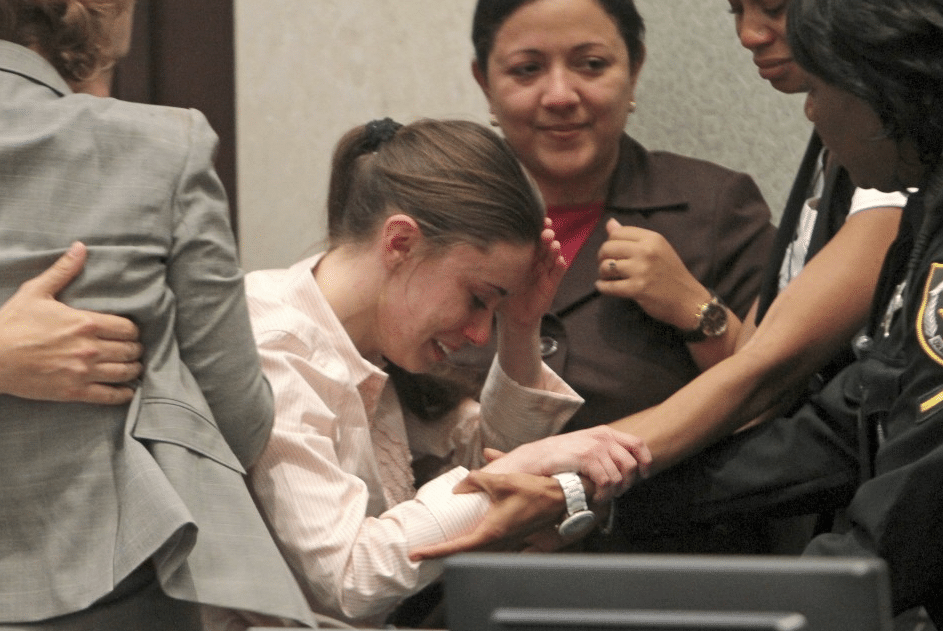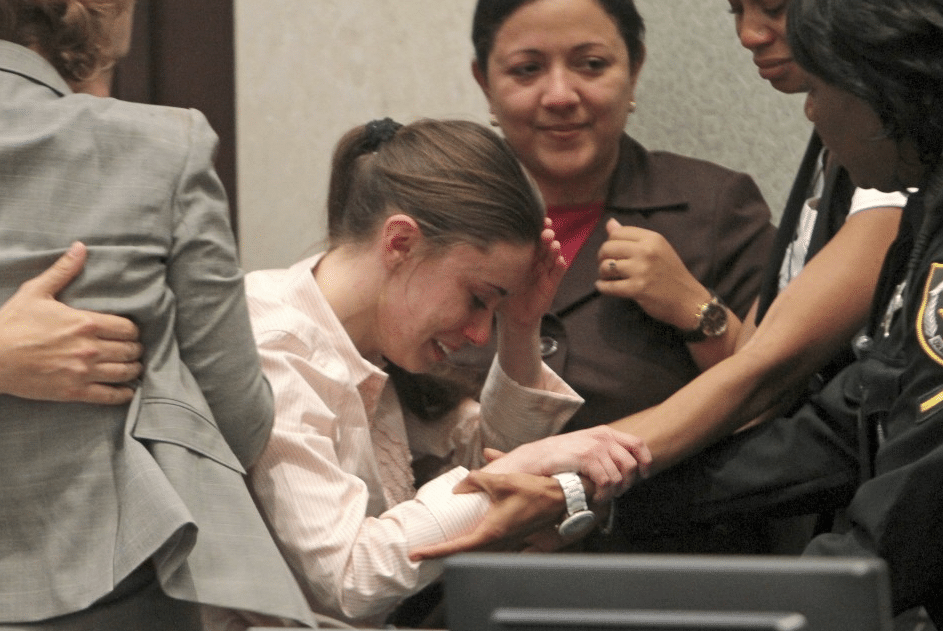 As dribs and drabs of news involving the affairs of one young woman, Casey Anthony who last year was acquitted of murdering her 2 year old daughter Caylee Anthony, continue to come to the fore, the insistent question is why does the media insist on giving a much publicly maligned woman so much attention?
Perhaps the simplest answer as a media outlet that has given the travails of Ms Anthony consistent coverage is because of the fact that she is much maligned. Which is to say had Ms Anthony being doted on by the public, most media outlets would have long ceased to care about the specific nature of her case. Sadly Ms Anthony has not been the only woman accused of murdering her child nor will she been the last woman to be so. In fact as you read this, somewhere in America, there is a woman, right now, being accused of murdering their child and yet that story will barely get a mention in the local paper.
Which raises another question what makes Ms Anthony so maligned in the first place? Before I have a stab at this, I would first like to say that I have been attentively reading the comments many of you have left with respect to our recent coverage of events pertaining to Ms Anthony which if it wasn't for her infamy would probably would never have registered a shrug from our news desk or most other news desk.
That said, what has struck me since we first started giving the Casey Anthony affair coverage early last summer last year is the passionate stance many of you still have towards her. Which of course hints to me that so many of you out there refuse to get this woman out of your head and somehow Ms Anthony has become the symbolic receptacle that informs us with so much of what we can no longer stand about living in the United States. Perhaps here then lies the real dilemma of why we the media and you the public still insist on doing a jig every time  her song comes up metaphorically on the jukebox.
With the recent fracas with failed mortgages and many middle class Americans moving south on the bell curve (ie that part of the curve that says no longer living the American dream) and so many of you frustrated with the maddening circumstances of trying to survive in America whilst banks and so many other corporate institutions continue to report better that ever before profits whilst you are shoulder deep in debt and economic misery a very palpable resentment has come to the surface with our collective lot. The resentment of course these days will quickly turn its tail every time a news item breaks that hints at immoral or scandalous behavior, whether from a celebrity,a  corporation, our priests, our beauty champions or our political institutions.
The fact is most of us are hurting and are rightly morally outraged that the divide between the haves and the have nots keeps getting wider, but especially outraged if the one thing that we all hold sacred, that of our paternal/maternal value set goes out the window. You can after all cheat on your taxes, have an affair behind your spouse or even try to secretly jack up checking account fees on us and at the end of the day most of us wont flinch. Most of us will commiserate, holler for a moment before moving on. Not so with Ms Anthony.
A relatively attractive woman (as one commentator recently intimated; Casey Anthony isn't model hot, but she is trailer park trash hot and that is the reality most Americans these days relate to) who whether we openly admit it or not who has as a pretext to her looks and femininity been held to a higher culpable standard of behavior than your pedestrian down and out American (which ironically is what Ms Anthony has always been all along), whose behavior, public indiscretions, gaffes and revelations has incited  a morally vanquished America.
Add in the very public visage of a courtroom, the 24/7 talking media heads (after all if they're talking about it must be interesting right?) and a (relatively attractive) young woman who can't it seems help behaving without moral gravity or sincerity whose life and facial tics are constantly analyzed and re analyzed (during the 4am slot) by some very public media outlets (whose job it sometimes is to get you thinking about people, issues that will divert you from thinking too much on those special interest entities that somehow continue to advance at greater heights, usually at our collective expense, and at the simplest level to patronize you and entertain the hell out of you) to draw your attention to what it perceives to be the real bogeyman of America. And of course, Ms Anthony at a combined weight and shivering of a vexed conflicted soul weighing in probably at 140 pounds with her mind spinning out of control could hardly be more sinister there on our tv sets, right?
Let me be blunt, Casey Anthony even if she did kill her child, and the courts have held that she did not, will never clean the slate of collective frustration and moral injustice so many of us feel living in the current epoch. To put it square, she is a very convenient punching bag, by now set up by the mainstream media to take the fall of all our collective miseries. As Lee Harvey Oswald of the JFK murder trial he was brought forward on attested to, 'I'm just the patsy.'
But what makes her such a convenient punching bag? Then again what is also particularly beguiling is how this punching bag has been able to figure out how that the press corps turned her into a punching bag in the first place and why not turn the tables around and make the media now become her own punching bag and get her own pay day?
After all, this woman has been declared not guilty, she should be allowed if a media agency wants to pay her for her story to take her paycheck. It is after all a free market. Of course there are ethical questions involved when we start paying individuals and entities for their stories, then again how about the ethics of when individuals and entities pay/assuage us or at the very least coddle us, the media for the right to feature their stories ahead of other stories?
But back to Ms Anthony, she is the vilified non gratis persona that has managed to offend our collective moral and aesthetic sensibilities about what living in America is about. Or to be precise, she has become the champion decoy of what offends us in America, whilst entities, institutions, individuals are coopting and behaving in a way that have far more grievous repercussions on our life continue to go very much unnoticed, and whether you want to believe it or not within the full view of most media outlets and political affiliates who conveniently choose to keep their mouths shut. Or at the very least refuse to write anything particularly meaningful about it. Politicians on the other hand can't help kissing the ass of those entities that support them and passing or weakening laws that were once in place to protect the common good
Then again, Ms Anthony's case appeals on the common denominator, she is a
(article continues next page)