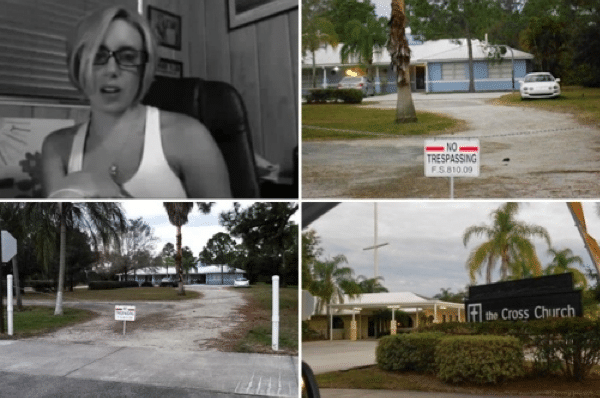 It should be no surprise to those of you following the Casey Anthony saga that she has been looking for answers. Purported boyfriend/convicted felon tweeting as @RHENSLEY913, shared the news severalweeks ago that Casey was enjoying her freedom, dying her hair, adopting a puppy (#whereisPetawhenyouneedthem) and even finding time to attend church.
Confirmation of Ms. Anthony's latest "conviction," was reported by The Daily Beast, sourcing residents and church-goers in an upscale bedroom community near Palm City Florida. All indications are that Ms. Anthony enjoyed a safe-haven on the sprawling campus of The Cross Church. These …um … Revelations, came just one week after (and 12 miles South of) the previous Casey sightings inPort Saint Lucie.

According to the TCC website, it is "a Gospel based Biblical Church, autonomous in liturgy and order."  Les Lanphere (twitter handle here), leader of TCC's Young Adults Ministry was quick to correct a Twitterer who referred to TCC as "Evangelical." He made the distinction that TCC is a "Reformed" church but went no further to explain the difference.
Service to Others or Service to Self?
The question on most the minds of most Casey/Caylee-ophiles is "Why would anyone want to help Casey Anthony?" The obvious reason is simply that it would be hypocritical to not. Charity is a tenant of all religions and forgiveness is an exercise in divinity. Of course, Christianity, or any organized religion for that matter, and hypocrisy are not mutually exclusive.  Consider the ignorant hate mongers from Westboro Baptist Church, who have chosen the funerals of fallen service men and women as their venue of choice, to spew their ignorant and vile messages, chiefly that "God Hates Fags."
T.S. Eliot wrote, "Half the harm that is done in this world is due to people who want to feel important. They don't mean to do harm, but the harm does not interest them … or they do not see it, or they justify it … because they are absorbed in the endless struggle to think well of themselves."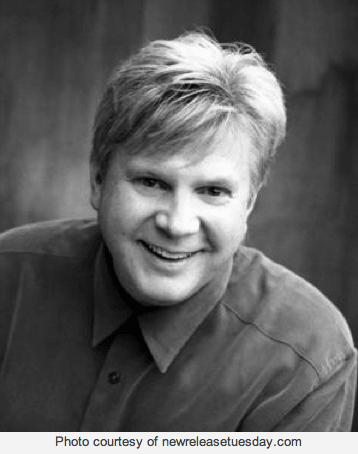 Aside from, or in addition to, Christian charity there may be another, less righteous possibility, centered around Pastor Steven J. Camp, the Cross Church's spiritual leader who has taken Casey Anthony under his wings.
From the early 1980's through the mid 1990's, Steven J. Camp was considered among the best recording artists in the emerging genre of Contemporary Christian music or Christian Pop as it was sometimes referred. During his career he won many industry awards and was even nominated for a Grammy.
In 1996, at the age of 41, just as his star was beginning to fade, Camp was struck with a moral epiphany that led him to make a very grand gesture. Imagine Martin Luther meets Jerry Maguire. Camp mailed out 1500 copies of a lengthy 8 chapter manifesto which he called The 107 Thesis.
Calling for restoration and reformation, he addressed a list of criticisms and shortcomings and perceived character flaws of Christian music, the artists, the industry and the ministry –or as he pointed out, "the lack of."  Whether intended or not, it proved to be very polarizing.  People loved it or hated it. Some thought it was genius, others thought it was junk. One thing was for certain, they were all talking about it and about him, just as they would once again now….
Over the next decade Camp continued the metamorphosis from recording artist to evangelist and finally accepting the job of head pastor at The Cross Church.
Many years have passed since Pastor Steve took to task the entire Christian Recording industry. The 107 Theses is a relic in the sense that it has historic value but has become less relevant over time, just as his music had become before that. It only takes brief stroll around www.thecrosschurch.net, the official website, to see that great effort has been made to incorporate the most current technology, social media, blogs, twitter, multi-media presentations, sermons and even links to stores selling Camp's books and music. The amount of self-promotion present on these sites is gaudy desperate and not buzz worthy in the least. However, when you throw Casey Anthony into the mix, suddenly everyone