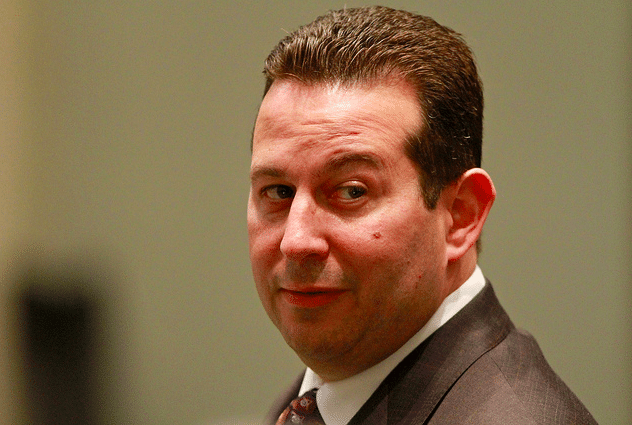 Breaking: Baez & Sims to Casey: "We QUIT!"
Casey Anthony claims Caylee was conceived after she passed out drunk.
'Why is the bixch basking in all my glory?'
Looks like there's new trouble brewing in the Casey Anthony camp. The NY Trash Post is reporting this morning that a disgruntled Casey Anthony is set to fire her lawyer Jose Baez pursuant to his inability to garner America's current hawt bixch du jour a major pay off.
With liabilities to pay, future earnings already garnished for leading investigators up the garden path it is said Ms Anthony who hasn't held a job in over 5 years (oh well…) is desperate to take advantage of the current window of revolving media attention in her case and score a major payday.
Unfortunately for Ms Anthony the public at large hasn't bitten and has effectively put most media outlets on alert that should they cough up some dough for her story there will be revolt against them. Hardly a position most media outlets are willing to take despite their frenzied desire to bring in Ms Anthony and get her side of the story that brought her national attention.
Reflects the NYPost:
Sources tell us Anthony is furious that Baez has been basking in the limelight and rubbing shoulders with top TV talent, but hasn't nailed down a big interview deal for her.
Anthony's original attorney, Cheney Mason, will take over as her representative to the media, and sources say an announcement is imminent.
"Casey doesn't want to be reading that Jose's working on all of these deals on her behalf," a source said, adding that Anthony avidly pores over online reports about herself and her camera-hogging lawyer. "She thinks he's using her name as a meal ticket," the source said.
Well who could blame Jose for thinking this runway show was meant for him and not Casey who's done the hard yard of being publicly mortified and couped up in a jail cell close to 3 years during her trial. To be blunt there is a bunch of money to be made and reality shows to star in waiting on the table and our princess wants in. Desperately.
Baez has been dangling a $750,000 fee for the first interview with Anthony, who's been in hiding in Florida.
While Anthony finishes her probation, Baez has been making television appearances on her behalf and enjoying the perks of being schmoozed by network bigwigs.
"He's going around taking meetings with TV producers and networks," a source told us. "She doesn't trust him anymore."
Sounds like our golden girl has been getting fidgety lately. That said Ms Anthony shouldn't despair too much with the release yesterday that sleaze rag The Dirty is willing to take on the public's wrath and pay her $350 000 for her first live interview, which might just bring all the other media vultures out of the woodwork and start bidding on what ostensibly has to be the best shameless story of the year of 'how I became a misdiagnozed pariah and how I learned to financially capitalize on it.'
With her recent leaks and revelations that a Paul Francisco might be in on it it seems the time has come for our collective heroine to claim her rightful throne of 'preferred media whore.' Lindsay Lohan you now have new competition…
Casey Anthony reportedly offered $350 000 for blood money interview.
Breaking: Paul Francisco, mystery Florida record producer comes forward to insinuate that he knows who leaked Casey Anthony tapes.
Are these topless photos of Casey Anthony real?
Breaking: Leaks of Casey Anthony's supposed new boyfriend rampant on twitter.
Casey Anthony video. Did the bixch leak it or was she hacked? Dating new lover.
Would you pay $25,100 for a Casey Anthony latex rubber mask? The things they're bidding for EBAY right now.
Media outlets said to be bidding up to $1.5 million for Casey Anthony's story. Kiss goodbye to ethical journalism.
AMERICA'S MOST HATED 'MOTHER' SET FREE AT APPROXIMATELY 12.13AM SUNDAY MORNING.
Looking like Casey Anthony this weekend just might get you killed. One woman's near death experience.
How the Casey Anthony case came to expose the trauma of living in modern day America.
Casey Anthony pulls off the impossible: NOT GUILTY.
THE STAKES JUST GOT HIGHER. JUDGE RULES AMERICA'S FAVORITE BABY MURDERER IS FIT TO STAND TRIAL.