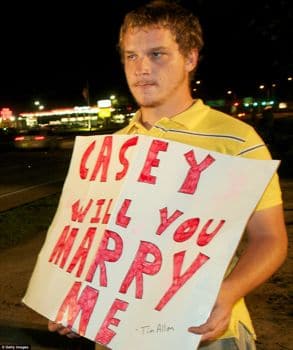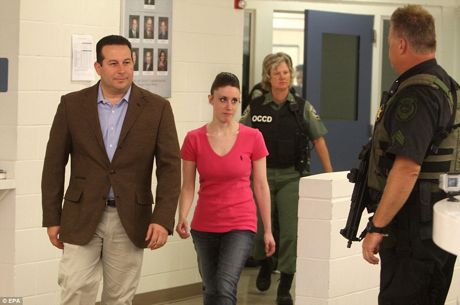 At approximately 12.13 am early this morning, Casey Anthony for the first time in almost 3 years tasted the free winds outside of her incarcerated cell at Orange County Jail, Orlando, Florida. What she also tasted were the large crowds that had gathered there to see her release, most of them in contempt of her and some of them screaming 'killer,' 'murderer,' and 'devil' as she nervously made her through fare.
In order to ensure her safe release heavily armed guards escorted her and her attorney, Joze Baez to a waiting SUV which quickly sped to a waiting private plane which shortly took off at 1am with Ms Anthony inside it bound for an undisclosed location in OHIO.
This off the back of a trial that had captivated the nation, and in the end the surprise not guilty verdict which saw Ms Anthony her freedom despite a unanimous outcry from the public and various members of the media who before the not guilty verdict to first degree murder was delivered July 5 was overwhelmingly presumed guilty.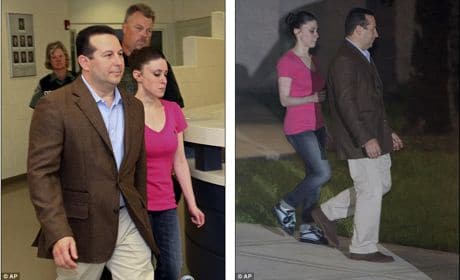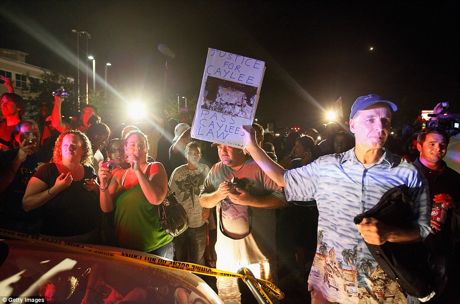 At stake was the question of Casey Anthony's involvement with the death of her daughter, Caylee Anthony, who the public later learned to their collective disbelief and disgust that Casey Anthony had failed to notify authorities for up to 31 days that her daughter was missing and in later days had lied about her whereabouts, with Caylee Anthony's whereabouts a mystery until her remains were later found, 5 months after she was first reported missing in a shallow grave 5 houses down the road where she had lived with her mother.
What seemed to beguile the nation was the disbelief that a mother could go out and party and have promiscuous sex while her daughter lay missing, all the while not disclosing to authorities for upwards for 31 days that in fact her daughter was missing. This itself almost ensured the public's deep hatred and revulsion that a young mother could dare behave this way and as a consequence this was all taken to be an implicit admission that somehow if not directly Ms Anthony was responsible for her daughter's whereabouts and ultimate death.
Unable to clearly prove a direct cause of death and motive, the jury felt there was not enough evidence beyond sufficient