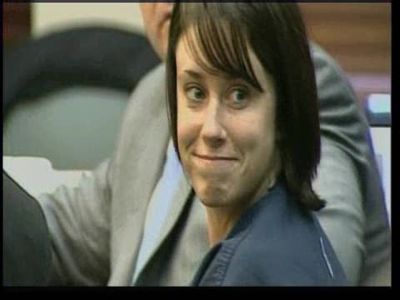 Since the very beginning the trial of Casey Anthony, accused of murdering her 2 year old daughter Caylee has divided America with 24/7 TV shows dedicated to micro analyzing her reactions, thoughts, body language as to clues as to if she really did murder her 2 year old. Complicating matters is the assertion by Casey is that in fact it may have been her parents that be have involved in the death of her child and at one stage Casey Anthony had implicated a man who had happened upon her daughter's body in the woods as a possible suspect. Intimations that have had the court and many table side viewers shaking their heads and wondering if Casey Anthony was actually fit to stand trial or a master of playing the court?
dailymailco.uk: Casey Anthony's own defence team had her trial halted temporarily so that psychologists could determine whether or not she was mentally fit for trial, it emerged today.
In a bizarre turn of events, Judge Belvin Perry revealed at the start of proceedings in Orlando, Florida, today that Anthony, 25, had been examined by three state-appointed mental health experts over the weekend, after a motion filed by her lawyers brought proceedings to a sudden halt on Saturday.
The episode came amid bafflement by legal commentators over where the accused murderer's defence case is going.
Baffled? Is that an understatement? One could possibly argue that not only is Ms Anthony's defense team baffled  but that of the defendant as well, and while we're at it- the prosecutor's team too. It could be we are dealing with a too cunning temptress here. But then again isn't this why we love our high drama criminal trials- cause on some level it's us up there on the defense stand and it's us insisting that some sort of justice ought to exist in the world- even for a deceased 2 year old- the purest of things.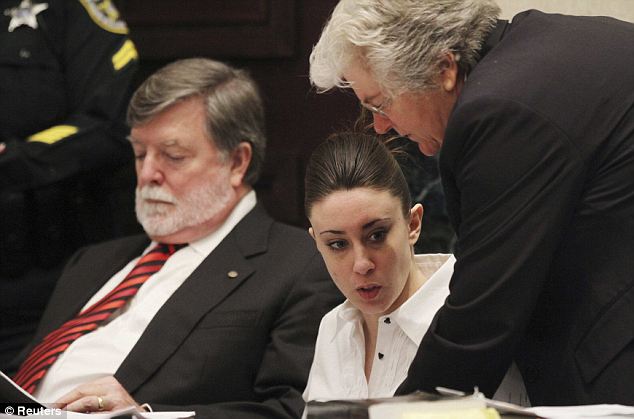 Five weeks into the trial her lead lawyer, Jose Baez, has still not backed claims made during his opening statement that Anthony's behaviour following the death of her two-year-old daughter Caylee in June 2008 stemmed from deep-rooted psychological issues caused by her father sexually molesting her as a child.
Is this a just too well orchestrated case of shifting blame or at least deflecting circumstances by trying to make someone else the culprit? Even if that person is the father ? But what if it is true- that Casey's father did molest her as a child, are we to somehow view that in a vortex that should allow us to forgive her or in an ideal world doubt that someone who themselves was abused as a young person could now be doing the abusing- never mind it so often is the very people who are abused as youth who are predisposed to hurt others when they become adults.
Anthony – who on Saturday had appeared agitated with her lawyers, at one point gritting her teeth and snarling aggressively at defence team member Cheney Mason – sat calmly, reading legal documents and sometimes smiling, as she awaited the start of today's court session.
Judge Perry said that based on the independent psychologists' reports, 'the court will find that the defendant is competent to continue.'
At the base of the prosecutions argument is that the mother, Casey Anderson was feeling deprived of the good life and decided to change all that by dousing her daughter with chloroform ( a type of sedative), sealing her nose and mouth before disposing her. As horrific as that may all sound, who in their right mind would want to do that to their child just to get out of some responsibility? But then again, showing you are not in your right mind goes a long way in countering such arguments.
But leading in to the trial there has been a plethora of circus acts that would leave any first rate screenwriter or director pleased: