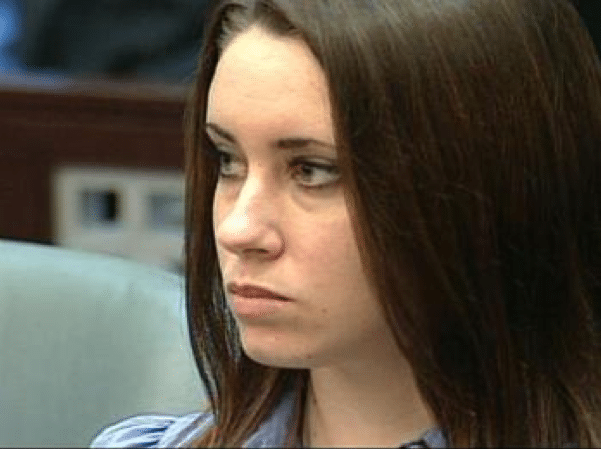 'Source: Casey Anthony making multiple visits to family home, tensions sky high.'
Leads point to Casey Anthony back door deal.
It's come to my attention that the twitter handle user ameliasobel who first released images and videos of Casey Anthony has all but admitted her real identity and has begun a campaign of threats against Ms Brianne Patterson pursuant to articles we have published under her name on our site. Effectively insisting that Ms Patterson is the real Casey Anthony and handing out her number for anyone who wanted it.
Which leads to the immediate question- why is Holly Briley (otherwise known as ameliasobel on twitter who until now has been very careful to not once disclose their real identity) threatening this young woman, what is she hiding and what is it that she doesn't want us to know? But most importantly who really is Holly Briley and what is her involvement with the Casey Anthony case and why is she taking great steps to deter one young woman who has being able to piece together a few things, something most media outlets have been struggling to do given the bizarre and surreal nature of non disclosed identities appearing, disappearing and then re appearing with sensitive information, images and videos relating to Ms Casey Anthony?
The fracas it seems reached fever pitch yesterday evening when Ms Brianne Patterson conveyed to me that her phone had been ringing off the hook minute after minute all day long with people seeking to speak to her after they had been tipped off by ameliasobel that she was the real Casey Anthony. Something that must have held validity in most people's minds considering that up to now it has always been through Ameliasobel twitter account that leaked images of Ms Casey Anthony have been appearing through.
In fact celebrity gossip site TMZ had contacted Ms Patterson earlier that afternoon to let her know that twitter handle user ameliasobel had just publicly doled out her number asserting that she was Casey Anthony.
Here is what Ms Patterson had to say in her blog:briannechantal.wordpress.com
STOP CALLING ME:
Apparently Amelia Sobel decided it would be funny to post my phone number all over Twitter and Facebook this afternoon under various different accounts that she operates online. Aside from media, there are only three other people who have my phone number, so aside from those people I do not know how else Amelia would have obtained my number.
I've since been receiving non-stop calls with people leaving me messages saying things like, "you're a baby killer," etc.
I am NOT Casey and MY number is NOT Casey's number so please STOPcalling me.
I will be filing a police report this afternoon so all numbers that have contacted me will be handed over to the authorities as well as the names of the individuals who had my number prior to this happening.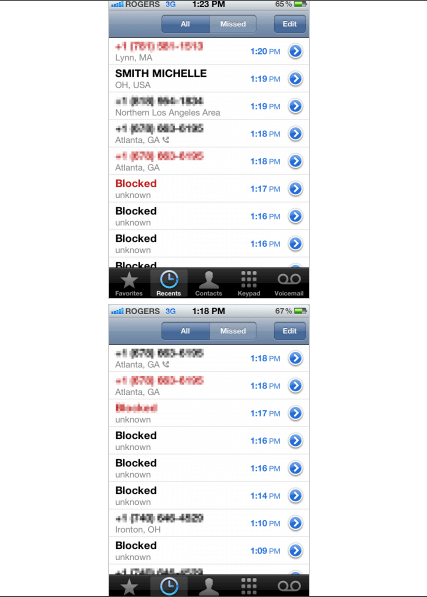 Yet things got a little ugly this lunchtime when an incredulous Ms Patterson forwarded the following correspondence to my desk, sealing as matter of fact that the real identity of ameliasobel as Holly Briley:
Reflects Ms Patterson in her blog:
OOPS! Looks like Holly B. just inadvertently admitted to being the woman behind "Amelia Sobel", the same user who was posting my telephone number all over Twitter yesterday …and made a lovely little threat while doing so. She ought to choose her words more carefully. Although I do think Holly Briley is simply one of many individuals behind the Amelia Sobel account. I don't think it was ever a one-woman army. It was all, in my opinion, well planned and calculated. However, just like with everything else, Holly will deny this as well. So what will her excuse be this time? I look forward to see how she's going to spin this.
Ultimately this raises more questions than it answers. Why is a woman who purportedly runs a website (nomoneyformurder.com)  along with her husband Jon Briley dedicated to the annilihation of Casey Anthony threatening a woman who has been seeking answers to Ms Casey Anthony's possibly complicity in leaked videos and images. Shouldn't they be working together?
Well perhaps not especially if Holly Briley is really in cahoots with Casey Anthony and is using collateral collected through her group to support Ms Anthony (the ultimate irony- to be supported unwittingly by someone who publicly hates you) and garner a blood money payday. Perhaps then Holly Briley is very concerned that diligent research has linked back to her which could put her in grave danger amongst her followers who by now must be wondering why Holly Briley has quite possibly teamed up with Ms Casey Anthony.
Then again for a slice of a  million dollar blood money payday maybe you would cut a devil too….
Then again for a slice of a  million dollar blood money payday maybe you would cut a devil too….
Breaking: Casey Anthony said to receive police escort off church grounds as angry residents gather.
Team Casey Anthony comes hitting after twitter handler. Are they hiding something?
Casey Anthony offered $1 million blood money interview.
Breaking: Casey Anthony could be going back to jail.
Local strip club offers Casey Anthony a job as a stripper
Mystery leaks continue anew with fresh photos 4 days after Casey Anthony lawyer resigned. Suspicious?
Breaking: New photos of Casey Anthony leaked on twitter. Mystery leaker intensifies.
Casey Anthony claims Caylee was conceived after she passed out drunk.
Baez & Sims to Casey: "We QUIT!"
Casey Anthony is now set to dump her lawyer big cheese Jose Baez.
Breaking: Paul Francisco, mystery Florida record producer comes forward to insinuate that he knows who leaked Casey Anthony tapes.
Casey Anthony reportedly offered $350 000 for blood money interview.
Are these topless photos of Casey Anthony real?
Breaking: Leaks of Casey Anthony's supposed new boyfriend rampant on twitter.
Casey Anthony video. Did the bixch leak it or was she hacked? Dating new lover.
Would you pay $25,100 for a Casey Anthony latex rubber mask? The things they're bidding for EBAY right now.
Media outlets said to be bidding up to $1.5 million for Casey Anthony's story. Kiss goodbye to ethical journalism.
AMERICA'S MOST HATED 'MOTHER' SET FREE AT APPROXIMATELY 12.13AM SUNDAY MORNING.
Looking like Casey Anthony this weekend just might get you killed. One woman's near death experience.
How the Casey Anthony case came to expose the trauma of living in modern day America.
Casey Anthony pulls off the impossible: NOT GUILTY.
THE STAKES JUST GOT HIGHER. JUDGE RULES AMERICA'S FAVORITE BABY MURDERER IS FIT TO STAND TRIAL.