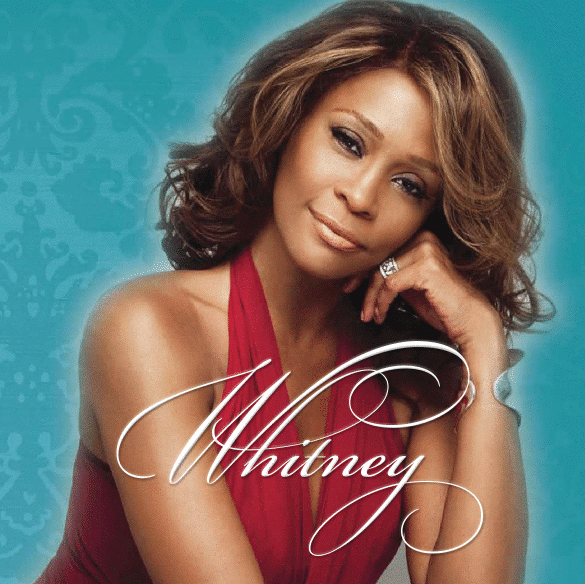 Assumed Whitney Houston Casket photo leaker Raffles no longer wanted for questioning by police.
Whitney Houston casket photo leaker and now coke dealer?
Who really leaked Whitney Houston's casket photo to the National Enquirer and is there a cover up?
It seems the media is now convinced that the perpetrator of the Whitney Houston casket photo leak is none other than nefarious mystery figure Raffles van Exel this despite the Houston clan having as of yet publicly affirming this piece of 'gossip' to the public.
According to forbes, who came out with an article last week all fingers now point to the mystery figure being Raffles van Exel who it seems goes by an assortment of other names including Raffles Benson and Raffles Dawson. Why that may be the case is just as a good guess as this authors but it certainly does raise questions. 
According to forbes Whigham family home has come out to say that their employees noticed suspicious behavior at the hands of this individual who is known to be a Hollywood hanger on of sorts (he is said to have attended not just one but two private viewings of the singer at the funeral home). What is also interesting is that Raffles van Exel has yet to affirm or deny his involvement, as well as the question that Caroline Whigham, the funeral home's director has to date also refused to unconditionally qualify that this is the individual that they hold accountable for the leak.
With respect to the individual in the middle of the leak, it is understood that he is the only non family member to have attended both viewings as well as having accompanied Patricia Houston (Whitney Houston's sister) in her car to those viewings, as well as the funeral and burial services. Should we dare wonder if in fact Patricia Houston is somehow in cahoots with Mr van Raffles? Could this be why the Houston clan or for that matter the funeral home have yet to publicly out this individual?
Also of interest is how Raffles also had his own bodyguard. Really? Since when did Hollywood hanger ons have their own security? Something isn't quite adding up here and it will be interesting to see if and when the Houston family finally makes a public announcement as to whom they have found the leaker to be. But will that day ever come, then again maybe it's a little inconvenient to disclose such information especially if Patricia Houston may end up somehow involved….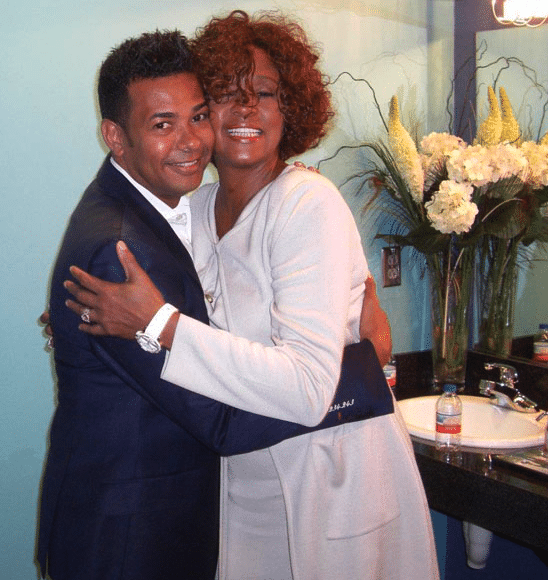 Here is what gossiponthis had to say about Raffles:
Raffles van Exel — originally from Amsterdam — was also really good friends with Michael Jackson, and was close with both him and Whitney at the time of their respective deaths. (How convenient…)
Van Exel was also reportedly on the fourth floor of the Beverly Hilton Hotel in one of Whitney's suites when she died, and appeared downstairs in the lobby shortly thereafter sobbing, wearing aviator sunglasses.
And get this. The guy even went on to attend the Clive Davis party, where he actually went around telling people he was the one who found Whitney dead in the tub, in an obvious attempt to gain sympathy from Houston's big time celebrity friends and associates.
Hmm- interesting. It hardly appears as Raffles is necessarily the most savory character in the room. This also buttressed by what forbes uncovered on Raffles:
forbes: The famous R&B singer George Benson ("Give Me the Night," "Turn Your Love Around") has his own story about Raffles.
Around 2005, he says, his lawyer had to send van Exel a cease and desist letter warning him not use the name Benson or describe himself as Benson's son. George Benson has four living sons, and three deceased.
Benson says that around 2004-2005 van Exel had ingratiated himself into Benson's mansion in Engelwood, New Jersey.
"He was there for a year on or off," Benson told me. One day, Benson says, van Exel called him and told him to come home; he thought there'd been a robbery.
When Benson returned to the house, he discovered $25,000 in cash was missing. He'd taken out of the bank to pay for home repairs. By the time he made the discovery, van Exel had vanished.
"We never saw him or heard from him again," Benson recalls. Without tangible proof, he couldn't press charges with the local police. van Exel, as I reported in my original story, has sometimes been sued under the name Raffles Benson.
Could this all be a convenient scapegoating by the Houston clan who have may or may not have something to hide themselves or is this individual that we should all be hating on? Either way someone walked off with a supposed $500 000 courtesy of the National Enquirer who in all likelihood made their money back a hundred fold.
Breaking: Whitney Houston's ex Ray J is planning to leak sex tapes.
Whitney Houston casket photo: Why wont the Houston clan come clean over the leak?
Whitney Houston casket photo leaker. New culprit surfaces…
Whitney Houston's daughter is now officially engaged to adopted son.
Is Whitney Houston's daughter really dating her adopted son?
Whitney Houston casket photo leaker. New culprit surfaces…
Whitney Houston casket photo: Cissy no longer blames the funeral home.
Whitney Houston's daughter tells Oprah Winfrey she wants to be a singer.
Whitney Houston's sister Patricia Houston insinuates that Whitney was murdered.
Whitney Houston's daughter, Bobbi Kristina Brown plans to drop her father's name. Will it solve her problems?
Whitney Houston had just $29 000 in her bank account. So what happened?