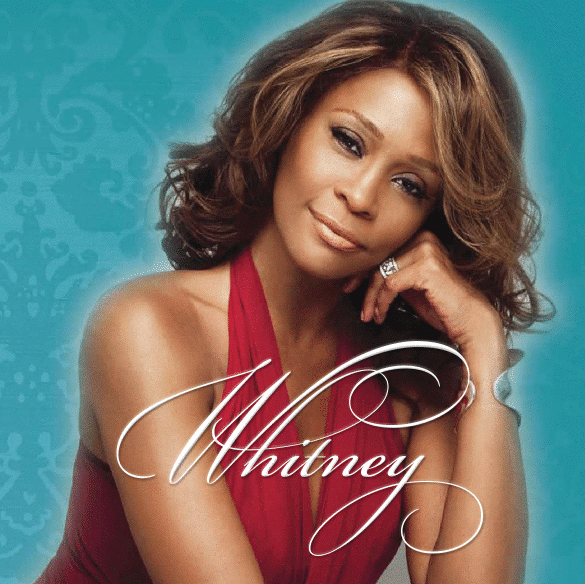 Assumed Whitney Houston Casket photo leaker Raffles no longer wanted for questioning by police.
Whitney Houston casket photo leaker and now coke dealer?
Getting to the bottom of the newest suspect behind the Whitney Houston casket photo leak…and why the Houston family to date has yet to issue a public apology to the Whigham family home or the identity of the leaker?
It's almost been universally decided (although this journal still has its doubts) that an interloper and hear say Houston family friend as being the individual that went on to leak said image of Whitney Houston casket. According to Forbes mag, Caroline Whigham, the funeral home's director where the late Whitney Houston had her wake had disseminated information purporting identifying an individual by the name of Raffles van Exel as the leaker.
What though makes this all too interesting is how this supposed revelation has to date been not been made public by Ms Whigham, nor by the Houston family who it seems is quite reluctant to now go out of its way and divulge who is at fault (a week after the Oprah Winfrey show and after the Forbes article first came out).
In fact the Houston clan has yet to publicly issue Ms Whigham a public apology or acknowledgement that they do not believe her or her employees to be at fault. All we heard to date was Bobbi Kristina, Bobby Brown's daughter reveal on the Oprah Winfrey show last weekend how Cissy Houston is no longer mad with the Whigham funeral home- which doesn't necessarily count for a public apology or acknowledgement that the Whigham funeral home is in any way responsible. Then again this may all be a covert plan on behalf of the Houston clan to deflect attention as to the real identity of the leaker and save face.
With respect to the new bogeyman (yes 2 weeks ago it was Tina Brown, Bobby Brown's sister) forbes writes the following:
Sources at the Whigham Funeral Home in New Jersey say they know, and they have an employee who saw the person take the picture. The person they're pointing the finger at is Raffles van Exel, the hanger on I told you about in this column a couple of weeks ago. Van Exel, who has aliases of Raffles Benson and Raffles Dawson, was at the two private viewings of Whitney's casket held at the Whigham Funeral Home. The first viewing was on the Friday night before the memorial service. The second one was on Sunday morning before the burial.
Raffles Van Exel it seems has a variety of aliases. But why? And who exactly is Mr Van Exel and how is that they are in direct contact with the Houston family and furthermore why is it that the public at large has never seen or heard of this figure before? It almost appears as if this character is created out of thin air….
And Forbes continues…
The people at Whigham noticed van Exel right away. Even though he's not a member of the Houston family, he traveled with them on the private plane from Los Angeles to New Jersey. He was the only non family member who accompanied Whitney's sister in law/manager and newly appointed executor Pat Houston in her car to Whitney's memorial and funeral and to the viewings. According to one source, he even had his own bodyguard with him, which was more than a little unusual. A source from Whigham's says when the picture appeared on the cover of the Enquirer, they told the Houstons of their suspicions. "They didn't do anything ab0ut it," says a source. "They're protecting him. How come they haven't gotten him out of their circle?"
His own bodyguard, on the inside with the Houston family and yet they are snapping pictures and selling them to the National Enquirer? Is this something a high level mysterious likely insider would do? Could it even be that this name is being provided as a smokescreen to deflect attention from potential Houston family embarrassment?
But then forbes offers this as well:
The famous R&B singer George Benson ("Give Me the Night," "Turn Your Love Around") has his own story about Raffles. Around 2005, he says, his lawyer had to send van Exel a cease and desist letter warning him not use the name Benson or describe himself as Benson's son. George Benson has four living sons, and three deceased. Benson says that around 2004-2005 van Exel had ingratiated himself into Benson's mansion in Engelwood, New Jersey.
Could it be then that this character is who media pundits suggest he is- a media whore zealot looking to ingratiate themselves in the scene? But then again why have we not heard from this individual who purports to be Mr Van Exel? (NEVER MIND THE VIDEO BELOW FROM 2005 FORBES conveniently found). After all not even the forbes reporter, Roger Friedman is able to get the mysterious Mr Van Exel to respond one way or another. Bu then again maybe that's what one should expect if Mr Van Exel is ultimately nothing more than just a just a convenient smokescreen.
Breaking: Whitney Houston's ex Ray J is planning to leak sex tapes.
Whitney Houston casket photo: Why wont the Houston clan come clean over the leak?
Whitney Houston casket photo leaker. New culprit surfaces…
Whitney Houston's daughter is now officially engaged to adopted son.
Is Whitney Houston's daughter really dating her adopted son?
Whitney Houston casket photo leaker. New culprit surfaces…
Whitney Houston casket photo: Cissy no longer blames the funeral home.
Whitney Houston's daughter tells Oprah Winfrey she wants to be a singer.
Whitney Houston's sister Patricia Houston insinuates that Whitney was murdered.
Whitney Houston's daughter, Bobbi Kristina Brown plans to drop her father's name. Will it solve her problems?
Whitney Houston had just $29 000 in her bank account. So what happened?