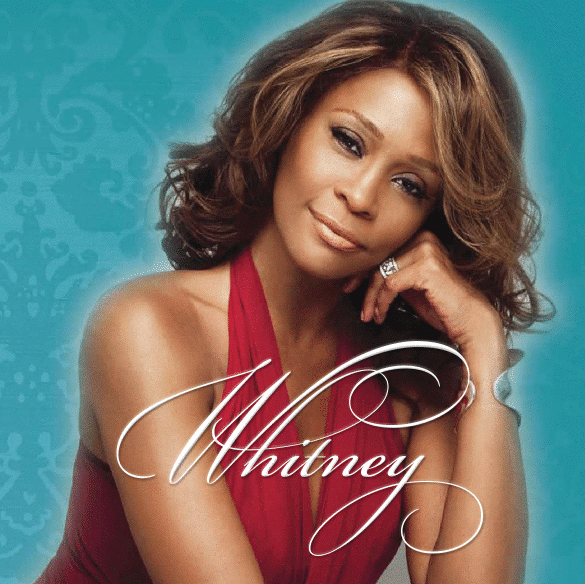 Whitney Houston leak suspect: In the continuing drama of who actually leaked images of Whitney Houston in an open casket to the National Enquirer new revelations have surfaced that the individual responsible may now turn out to be a Hollywood hanger on by the name of Raffles van Exel. Or at least that's one of the many names he goes by according to a report courtesy of Forbes:
Sources at the Whigham Funeral Home in New Jersey say they know, and they have an employee who saw the person take the picture. The person they're pointing the finger at is Raffles van Exel, the hanger on I told you about in this column a couple of weeks ago. Van Exel, who has aliases of Raffles Benson and Raffles Dawson, was at the two private viewings of Whitney's casket held at the Whigham Funeral Home. The first viewing was on the Friday night before the memorial service. The second one was on Sunday morning before the burial.
It is publicly known that Caroline Whigham, the director of Whigham funeral home was able to find out who the actual leaker was but as a courtesy to the matriarch of the Houston clan, Cissy, Ms Whigham chose to not let the press in.
Whitney Houston leak suspect speculation: 
Speculation of course mounted if by declining to release the information publicly Ms Whigham was protecting Cissy, who had earlier accused the funeral home itself, allegations she quickly dropped once Ms Whigham passed on her findings to Cissy. At the time Ms Whigham was livid and furiousthat Cissy who by now had received the name of the leaker had still not publicly absolved the funeral home of the leak. Then with the Oprah Winfrey special this past Sunday where Gary and Patricia Houston, brother and sister to Whitney and Bobbi Kristina her daughter were featured guests it was released that Cissy did not hold the funeral home accountable. This only raised new questions- if the funeral home was in the clear, then who was Cissy protecting by not coming forward with names when only 2 weeks ago she was looking for blood? Was she protecting a Houston clan member and thus saving face?
And what if the leaker was not a clan member, would it not be better to feed them to the wolves and thus protect the Houston legacy? At one point Bobby Brown's sister, Tina Brownbecame a suspect given her history of having previously released images of Whitney Houston and her getting high to the National Enquirer. But that theory was quickly discounted as Cissy Houton failed to step up and acknowledge Cissy Houston as the leaker, which leads to the current quandary: can we really be sure that the leaker is Raffles van Exel as Forbes suggests?
Whitney Houston leak suspect: Patricia Houston? 
What if as some insiders are now speculating it was Patricia Houston, Whitney's sister?
ibtimes: Meanwhile, Sandra Rose is claiming that it was actually a Houston who took the photo:
"Whitney only traveled with her daughter, Bobbi Kristina Brown, her sister-in-law Pat, and her bodyguard. Sources believe that Pat and the bodyguard may have conspired to sell the final photos for a big payday.
In the 90-minute special for Oprah's Next Chapter, which aired on Oprah's OWN Network on Sunday, Pat told Oprah that she was upset with the person who published the photographs – not who sold the photos. A strange choice of words."
If it is indeed Patricia Houston then wouldn't it be quite convenient to deflect attention and allow the press to publicly mull that it is infact a mysterious Hollywood hanger on (aren't we all by default Hollywood hanger ons?) Raffles van Exel who took the picture thus distancing the family from further potential fallout and allegations of hypocrisy.
Continues forbes interestingly:
The people at Whigham noticed van Exel right away. Even though he's not a member of the Houston family, he traveled with them on the private plane from Los Angeles to New Jersey. He was the only non family member who accompanied Whitney's sister in law/manager and newly appointed executor Pat Houston in her car to Whitney's memorial and funeral and to the viewings. According to one source, he even had his own bodyguard with him, which was more than a little unusual. A source from Whigham's says when the picture appeared on the cover of the Enquirer, they told the Houstons of their suspicions. "They didn't do anything ab0ut it," says a source. "They're protecting him. How come they haven't gotten him out of their circle?"
Let's be honest, the Houston clan is not protecting some opaque mysterious Hollywood hanger on, they're more than likely protecting Patricia Houston who just needed one more big pay day courtesy of her sister's sudden departure. As distasteful as it may be can we really fault a sibling access to a much needed pay day that doesn't come round too often? For now, Patricia's secret is safe with Cissy…
Is Whitney Houston's daughter really dating her adopted son?
Whitney Houston casket photo: Cissy no longer blames the funeral home.
Whitney Houston's daughter tells Oprah Winfrey she wants to be a singer.
Whitney Houston's sister Patricia Houston insinuates that Whitney was murdered.
Whitney Houston's daughter, Bobbi Kristina Brown plans to drop her father's name. Will it solve her problems?
Whitney Houston had just $29 000 in her bank account. So what happened?