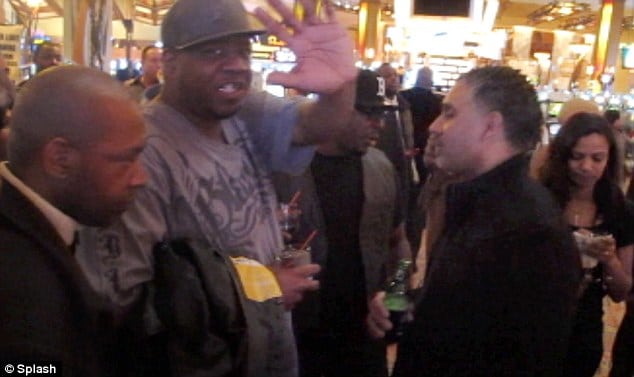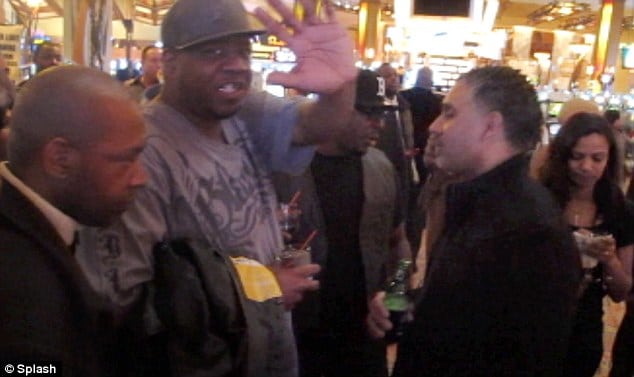 Busted! Whitney Houston's daughter Bobbi found getting high on cocaine after funeral.
Drug dealer reveals he sold Whitney thousands of dollars worth of cocaine prior to her death.
Whitney Houston: the human behind the celebrity
Just another day in the life of Bobby Brown….'My pregorative.'
It must have been a tumultuous day for Bobby Brown yesterday. Attending his ex wife's funeral, having a confrontation with security who refused to seat up to 9 uninvited individuals he had brought along with him,  having to then make his way to Connecticut (from Newark, NJ) to play with his on and off band the New Edition (is he that hungry to make money?) and then blowing the money he made at the Moehegan Sun Casino where he arrived at 2 am.
During his 100 minute concert set at Connecticut's Mohegan Sun Arena in Uncasville, Mr Brown was met with thunderous applause from his fans who were excited to see him there and wondering about his state of mind.
Some attendees reflected playing that night directly after the funeral was his way of dealing with the loss of Whitney whilst others wondered if it was tasteful (never mind turning up) and even if it perhaps how much it reflected how hard up the singer is in for cash.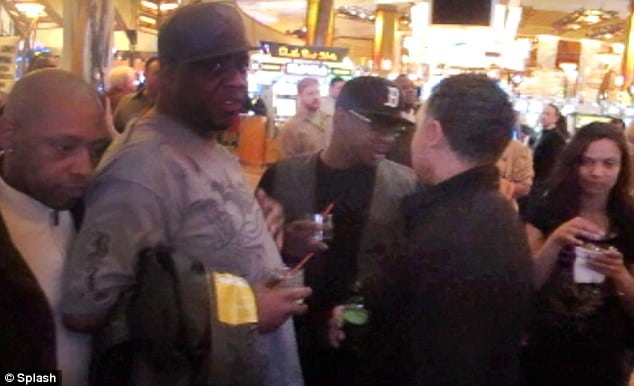 'I want to give blessings to my ex-wife, Whitney Houston, I love you. I want to give blessings to my kids, my fiancée (Alicia Etheridge), my brothers, and each of you.'
Before launching into his track Hit Me Off, he added: 'And if you didn't already know, I go by the name of bad a** Bobby Brown.'
After having sung some more songs, including his all time smash, 'My Prerogative,' (the irony is too bitter sweet thinks this author) Mr Brown is said to have once again approached the audience and told them:
'I lost three great people in my life in the last year, but nothing makes me happier than to be here with you.'
Despite the misgivings the Houston family may have towards Mr Brown and his leading their Whitney astray one is compelled to wonder if at the end of the day no matter what Bobby Brown chooses to do at the end of the day, it is hardly an action out of malice, impudence, but rather the culmination of his way of dealing with his own talents, demons and emotions which when not been manifested on a stage are diabolically thrust upon the world depending on what may strike Mr Brown's fancy at any moment. Let's hope he at least won a few dollars at the casino last night- but perhaps that wont even begin to make back at one of the biggest losses this man suffered in his life yesterday.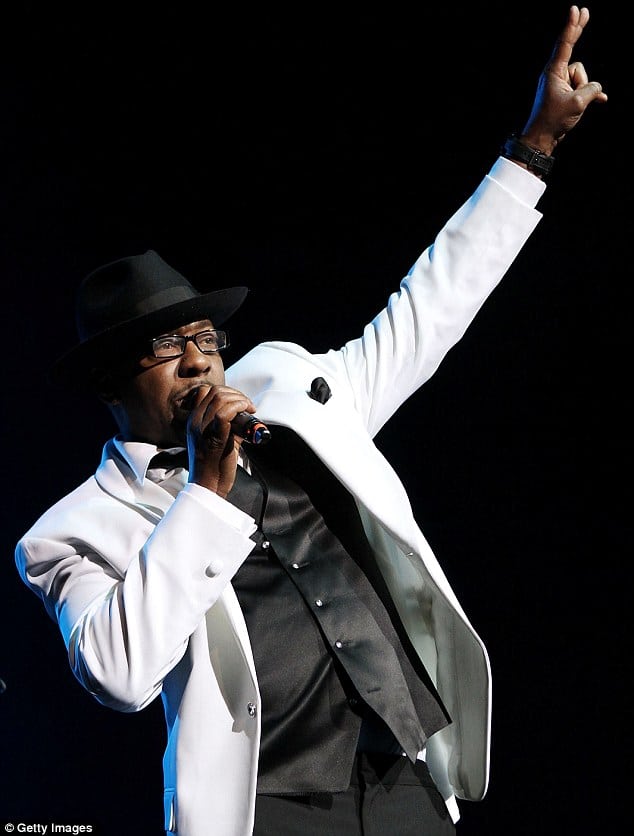 Bobbi Kristina Brown, known coke fiend now being urged to enter rehab.
Kevin Costner: 'I should have saved Whitney!'
Was Whitney Houston's greatest love a woman?
Clive Davis: 'I was going to help Whitney make a comeback.'
Bobby Brown storms out of Whitney's funeral after scuffle ensues.