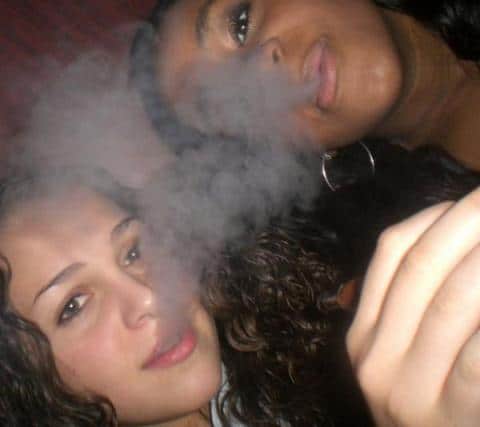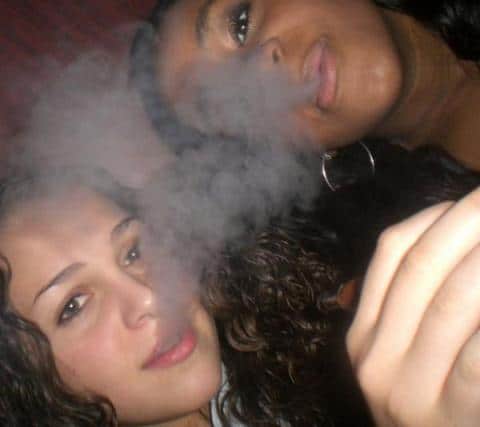 According to the dailybeast Bobbi Kristina Brown disappeared last night after family and friends congregated for a meal pursuant to church services for the young teen's deceased mother only to be discovered in the early hours of the morning high on cocaine that she had been taking since she had left the company of the congregation earlier that evening at a nearby hotel. According to those close to her, it was more of a way to dull the pain then an evening out on the town.
Says a family friend close to the situation: Cissy and others won't admit out loud that Bobbi Kristina has a drug problem," said the family friend. "But they know it and have been trying to keep her straight even before Whitney passed. But losing your mother and the life you're accustomed to all in one day is enough to send anybody off the deep end."
Of course it should never be the place of anyone to judge whether an individual chooses to use drugs, alcohol or gambling or what not to help them cope with the daily strains of living. That said perhaps one ought to be reminded there are other options available to help sanctify oneself in the dealing with strained feelings or simply the desire to escape oneself or the burden of onerous events in one's life.
Then again just because society can not bear the idea of inhaling cocaine it shouldn't discount the fact that it is indeed a common way of remedying and displacing oneself, whether one publicly admits such things go on or not. Of course as long as one is willing to use drugs or alcohol or other forms of techniques of displacement there are in the end real legitimate setbacks that can prove debilitating in an individual's life if continual use of an external mood enhancer (this of course also includes prescribed medicine, which is far more abused than cocaine) is sustained- therein the real danger of acclimating oneself to narcotics or other legal drugs that may lead to mood altercations.
Continues the dailybeast: Several hours after the funeral, Bobbi Kristina was found at a hotel "getting high" according to one source who was with the family when they received the news. A second source was told of the event from a member of the family. (The Houston spokesperson denied the incident occurred.) Some family members wanted to whisk the aspiring singer to rehab last night, while others fought for her to stay to see her mother buried this morning.
"It's a horrible situation for everybody," says the close family friend. "They tried to save Whitney, and it didn't work. Now with Bobbi Kristina, they fear the same thing is happening again and they won't be able to stop it either. Bobbi Kristina is all Ms. Cissy has left of Whitney. She's so tired, but she's ready to fight again to save her grandbaby."
Time will tell how Bobbi Kristina will choose to react to her own continual abuse of cocaine, at least though she is in the company of attentive family and friends, who are aware that like her mother she has for the time been found herself in the grips of self displacement. The stress of being and the untimely death of her mother may have for the time being pushed her over the edge, but then again that has always been part of the appeal of drug abuse….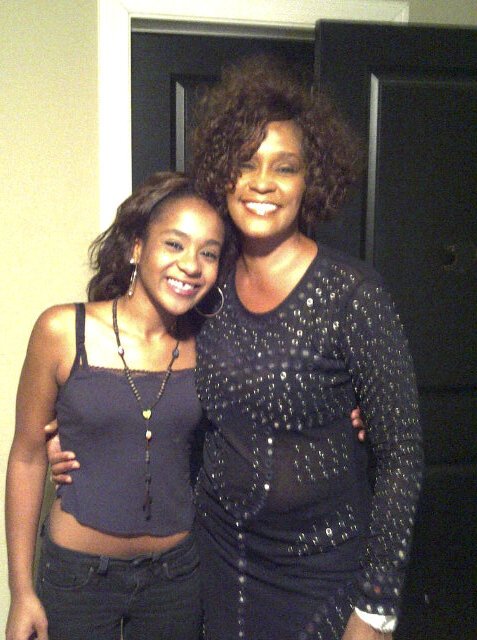 Bobby Brown rushes to a casino after Whitney's funeral.
Bobbi Kristina Brown, known coke fiend now being urged to enter rehab.
Drug dealer reveals he sold Whitney thousands of dollars worth of cocaine prior to her death.
Whitney Houston: the human behind the celebrity
Kevin Costner: 'I should have saved Whitney!'
Clive Davis: 'I was going to help Whitney make a comeback.'
Was Whitney Houston's greatest love a woman?
Bobby Brown storms out of Whitney's funeral after scuffle ensues.
Whitney Houston's funeral draws Hollywood's biggest names.
Mourners dance in the streets as Whitney's wake is held indoors.
Breaking: Whitney Houston memorial tribute for Saturday's funeral leaked.
Revealed: Plastic surgeon refused to take Whitney Houston on because she failed medical
Was Whitney Houston a secret lesbian? Did self disgust fuel a drug binge?
Bobby Brown gives in and will not attend Whitney's funeral despite earlier reports of crashing.