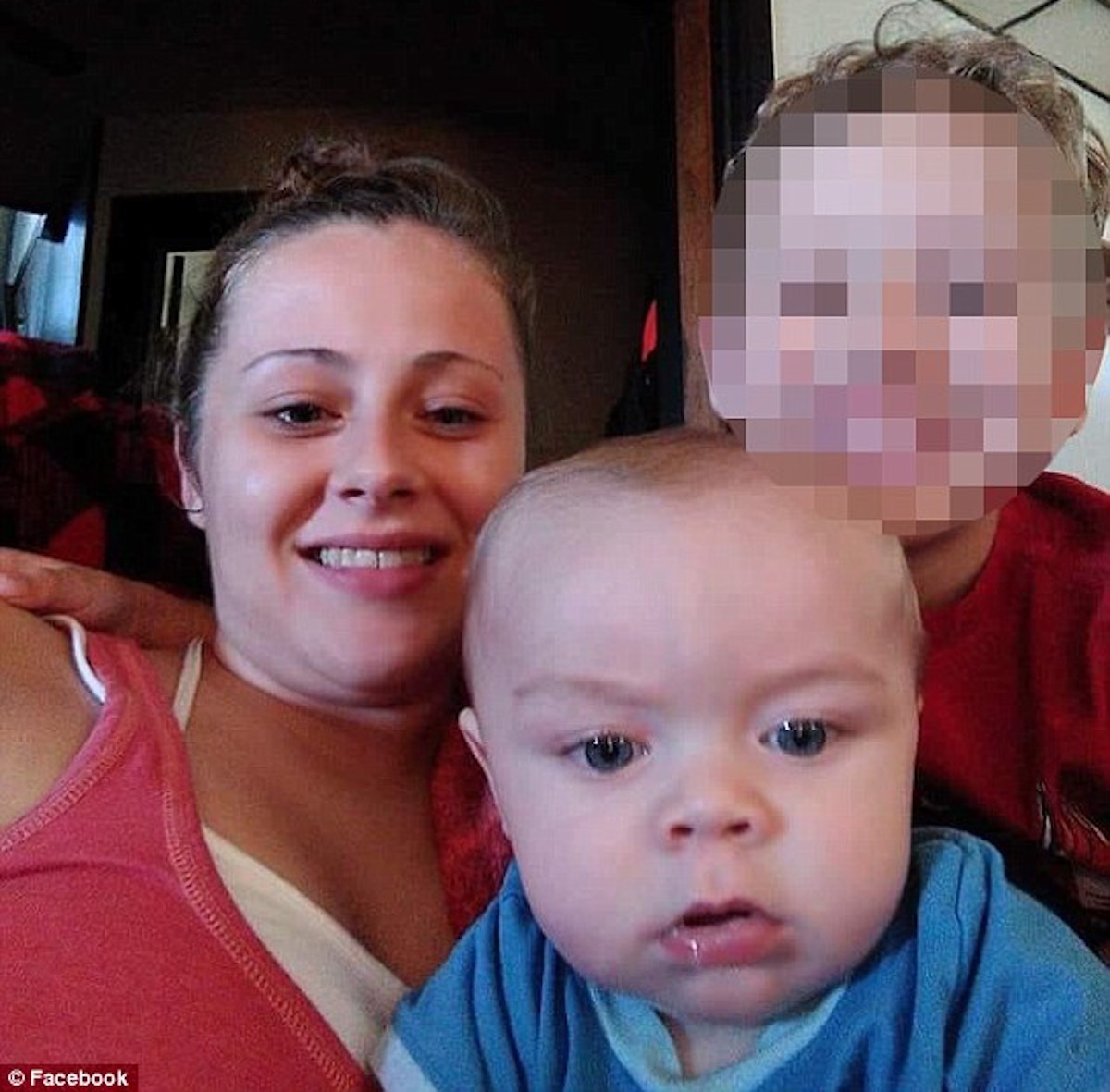 Britni Nicole Wihebrink a Daleville, Indiana mother is arrested after her two year old son dies in a hot car after her passing out from five or more alcoholic drinks Wednesday morning. 
A Daleville, Indiana mother whose two year old son died after being left in a hot car has told of having at least five drinks before taking a nap for several hours.
Upon waking up Wednesday with a hangover, Britni Nicole Wihebrink, 28 told investigators, drinking two wine coolers circa 11am, followed by three or four bourbon drinks — and possibly more drinks, before taking a nap about 1 or 2 p.m. according to a probable cause affidavit.
Her son, 2-year-old Jaxon Stults, was found 'very hot and stiff' on the rear floorboard of her car about 6:30 p.m., with the boy pronounced dead in an ambulance on the way to a hospital, the affidavit said.
During interviews the mother told investigators had 'a really good buzz and having a bad drinking problem,'.Wihebrink indicated she was drinking 'to help her hangover from the night before,' and did not recall many of Wednesday's events.
Investigators found seven empty 50-ml Jim Beam bottles in her purse and apartment.
Wihebrink is being held without bond on a preliminary charge of neglect of a dependent leading to death. The felony 1 charge carrying up to a 40 year prison sentence. Court records don't list her lawyer.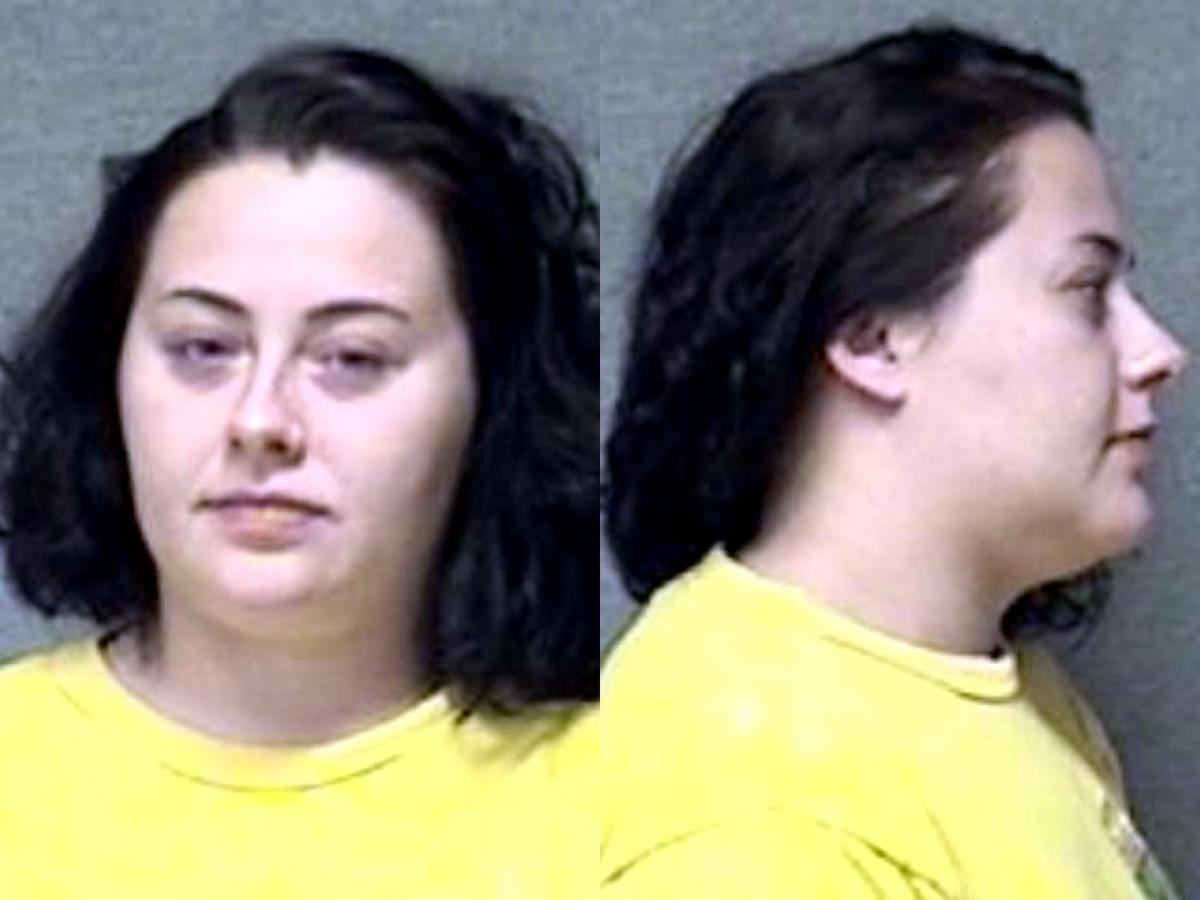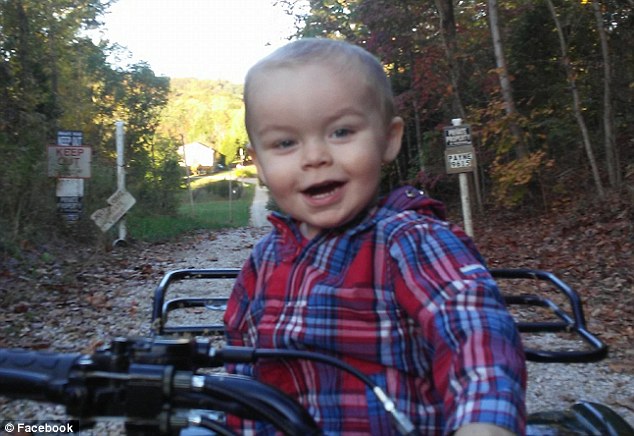 Investigation launched to decide what charges to file against Britni Nicole Wihebrink:
An autopsy was planned Thursday. Delaware County deputy coroner Zach Crouch told The Star Press the death likely was heat-related.
The Daleville Police Department and sheriff's department released a statement saying they were conducting a joint probe into the child's death.
'The investigation is ongoing and is nowhere near complete,' Chief Deputy Prosecutor Eric Hoffman said in a news release. 'In the coming days, the prosecutor's office will review the facts and the evidence and determine what criminal charges may be filed.'
Hoffman said it would be 'improper and inappropriate to provide any further comment or details of this investigation.'
The National Weather Service said high temperatures topped 90 Wednesday in the Daleville area about 40 miles northeast of Indianapolis.
Not immediately clear is when exactly the mother's child was 'left' in the vehicle and why it wasn't by evening time that the mother only discovered the whereabouts of her child….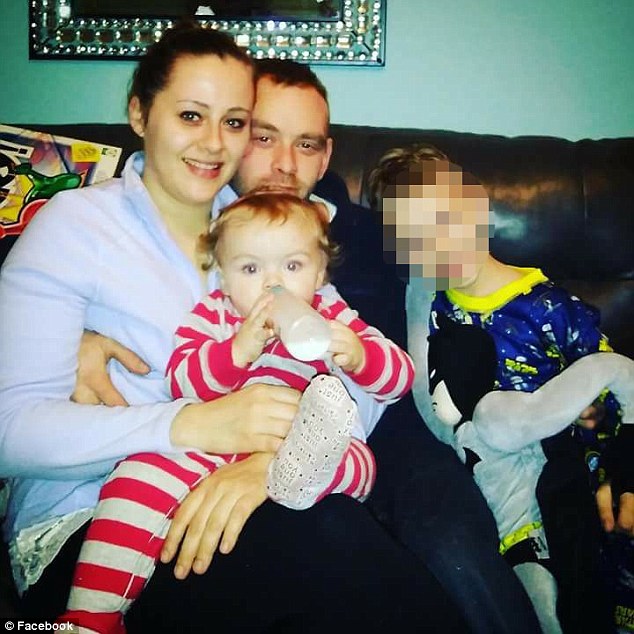 Memphis mom leaves baby in hot car to take part in National Tequila Day drinking fest
How? Indiana three month old baby dies in hot car after mom forgets whole day
Florida mom leaves 3 year old in hot car overnight while making liquor store run.
Nashville baby hot car death: Business dad 'accidentally' forgets black daughter.
Texas mom who left toddlers in hot car to die to 'teach them lesson' gets 20 years.
Why? Lilian Stone Georgia mom intentionally leaves baby in hot car to die.
Dijanelle Fowler: How my baby died in a hot car for 6 hours while I got my hair done.
Khayden Saint Saveur one year old Delray Beach baby boy dies after trapped in hot car.
Justin Huynh 7 month old Texas baby dies in hot car after dad forgets.
Cynthia Marie Randolph: How I left my two toddlers in a hot car to die as punishment.
Why? Amanda Hawkins Texas mom leaves toddler daughters in hot car overnight to die
Raquel Perez Texas mom locks kids in hot car to get nails done.
Accident? Israel Avila, 5 month baby left to die in hot car
Just an accident? Asa North twin baby daughters die in hot car
Did Michael Thedford forget baby daughter in hot car?
Is she lying? Mississippi toddler dies after mom forgot her in hot car
Photos: Kelsey McMurtry leaves toddler in hot car while auditioning at strip club
Georgia baby dies of heat stroke in grandma's unattended hot car
Accident? Khalilah Busby baby dies in hot car
Hiroko Kurihara arrested leaving baby in hot car: I needed to go for a gym work out
Accident? April Suwyn, mother forgets her eleven month old in hot car who dies
Phaley Nget, mom leaves toddlers in car whilst she gambled in casino
Video: Texas Mall shoppers smash car window to save screaming children in hot car
Logan Cox, 3 year old boy dies in hot car whilst getting stuck. Was it an accident?
Hot nanny leaves kids in hot car to get great tan
Father arrested after leaving 2 year old daughter in parking lot whilst he drank at strip club