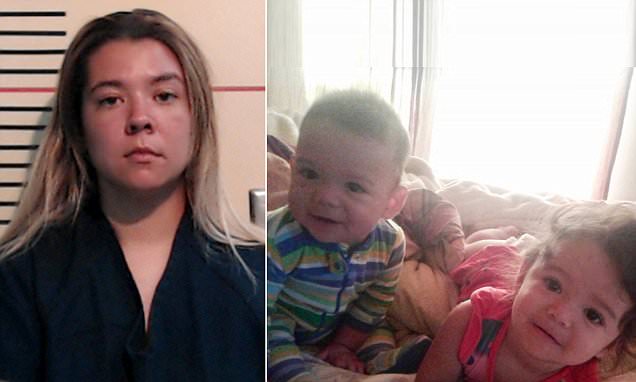 What led to Cynthia Marie Randolph a Texas mother leaving her two toddler children in a hot car to die as punishment? Mother changed story number of times.
Cynthia Marie Randolph a 25 year old Weathorford, Texas mother has been charged with the deaths of her two young children, after allegedly leaving them in a hot car as punishment while she smoked pot and took a nap.
Upon her arrest Friday, the Parker County mother was charged with two counts of first-degree injury to a child causing serious bodily injury after her kids were found dead May 26.
Police said Cynthia Randolph was trying to teach her two-year-old toddler daughter Juliet Ramirez a lesson for not coming out of the car when she was the called, when Juliet and her 16-month-old brother Cavanaugh Ramirez died.
A report via wfaa told of the mother putting the children inside the car before going inside the family home and smoking marijuana before taking a nap for two to three hours.
At the time, for reasons not necessarily understood the mother believed her children would leave the car on their own when 'they were ready'.
But it gets better.
When Randolph found the children in distress, police said the woman broke the window of the car to make the incident 'look like an accident'.
Investigators have since told of the Randolph's story changing several times. Initially, the mother told cops that she was doing chores in the house when the children 'took off'.
In 'that version', she said she searched the property for some time before finding the children locked inside a four-door car, which they'd presumably entered of their own accord and becoming 'locked from the inside'.
Temperatures reached 96 degrees Fahrenheit that day.
After extensive interviews with police, investigators determined that Randolph actually intentionally left the children in the car to teach young Juliet a lesson.
To date it wasn't immediately clear where the children's father was at the time of the children's deaths and whether there had been other previous instances of egregious parenting instances.
Randolph has been jailed and no bail has been set.  The woman's arrest follows that of recent Kerr County,Texas mother, Amanda Hawkins whose two children also died after being left in a hot car as the 19 year old teen 'partied'.

Why? Amanda Hawkins Texas mom leaves toddler daughters in hot car overnight to die
Amanda Hawkins Texas mom preferred her druggie lifestyle says dead child's father