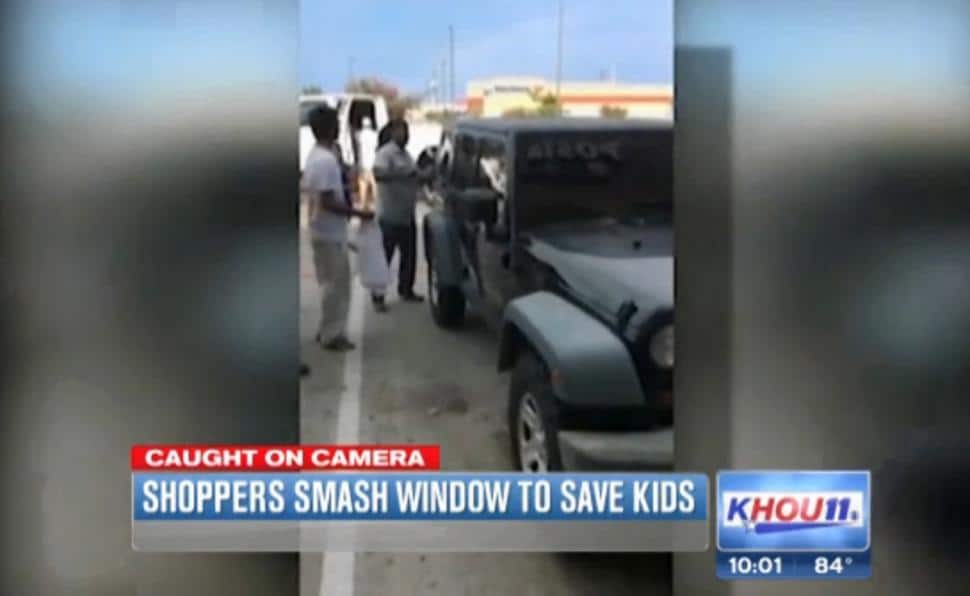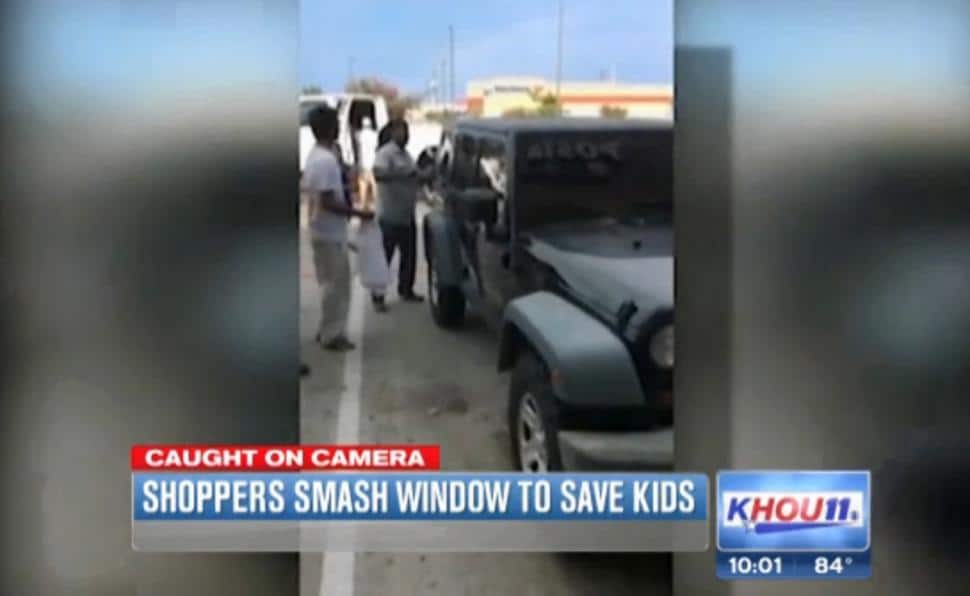 It seems the trend and the accompanying hysteria with regards to children trapped in locked hot cars took to a new turn with the release of a new video (see below) showing Texas Mall shoppers smashing car windows in order to save two screaming children locked in a hot car. As usual the question is who and why do parents continue to subject their children to such horrific risks?
Kristin Marie Jones, hot nanny leaves kids in hot car to get great tan
Logan Cox, 3 year old boy dies in hot car after getting stuck. Was it an accident?
Courtney Kippes leaves two children in hot car to get Brazilian wax
Justin Ross Harris texted pictures of his penis whilst his toddler son died in trapped hot car
It all came to pass in the Houston suburb of Katy, Texas where temperatures took to scorching and Texas mall shoppers becoming alarmed after hearing the cries of two screaming children as they sat in the back of a black Jeep in a Texas strip mall parking lot.
Told nearby show owner, Gabriel Del Valle by way of KHOU: 'The kids were in there crying,'
'I mean you would understand. It's real hot.'
Footage shows shoppers going so far as to crawl atop the car to try to climb inside when child safety locks kept them from opening the door.
It only took a few minutes to free the unharmed children.
By then, their mother had run outside the salon where she was getting her hair done. Please reach for your bow and arrows and aim after checking for sharpness.
The mother predictably told she'd only left them there temporarily but admitted she'd made a terrible mistake.
After pleaded with the mob of shoppers, the mother was left off the hook as the group decided in the end not to call cops.
Nevertheless, Gabriel Del Valle was left with a bad taste in his mouth.
'Even a dog can die so imagine a person,' he told KHOU.
And the madness and hysteria continues as shoppers and parents go about the merry task of attending to chores whilst their children suffocate away in locked scorching hot cars….
And then there were these grim statistics I came across via KidsandCars.com that made me wonder:
Around 35 children die from heat stroke in hot cars each year. As of July 11, 17 children have died this year, the site reports.