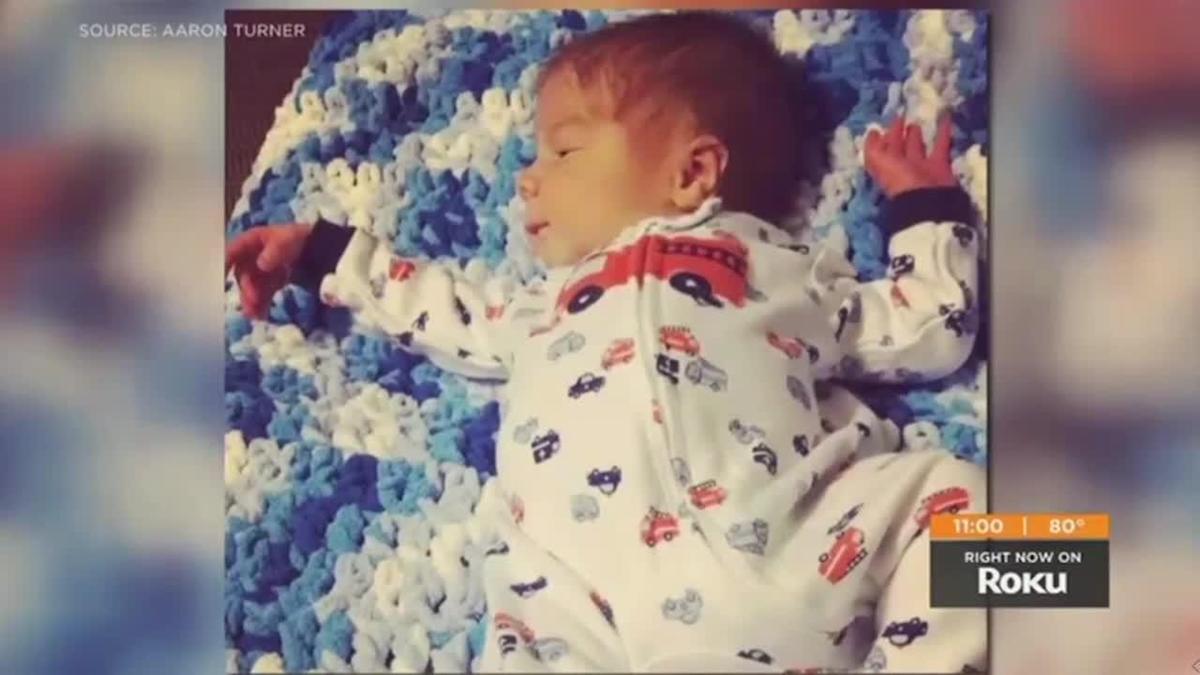 How? Aiden Miller a 3 month old New Albany, Indiana baby dies after being left in a hot car all day after the boy's mother forgets to drop him off at a nursery.
A three month old Indiana baby has died after being left in a hot car when his mother forgot to drop him off at nursery, Monday. 
Speaking to Wave3 News, Aiden Miller's father Aaron Turner revealed that the boy's mother (and is his ex girlfriend) only realizing something being amiss when she finished her shift and went to get in her car only to smell her son's searing body.
Told the distraught father, 'She said she opened the car door and was like "what is that smell?" and she noticed Aiden was still in the back seat.'
Police said emergency personnel received a call seeking medical aid for an unresponsive infant outside the mother's New Albany, Indiana, place of work, Express Care Medical Centre. They are now investigating the death.
Aiden was pronounced dead at a hospital in the city just north of Louisville, Kentucky. Mr Turner said the child's mother was supposed to drop their two children off at different daycare centers. The mother dropped her daughter off, but Aiden remained in the car's back seat in the car park outside her workplace. Temperatures that day reached circa 86  fahrenheit (30 celsius). 
Added the father, 'I still don't understand how that happened. Obviously it happens. It just happened in my family. It doesn't get any closer to home than this.
'Keep in mind that that baby is the number one priority. It is inexcusable for any kid to have to go through and for parents to have to lose a child like this.'
Reiterated Turner via WLKY, 'I don't understand how this could happen and my heart is broken.
'My biggest hope is in sharing this story, another child's life will not be lost.'
Police are investigating the death and so far no arrests have been made.
Aiden Miller becomes the 29th child to die in a boiling hot vehicle so far this year in the United States.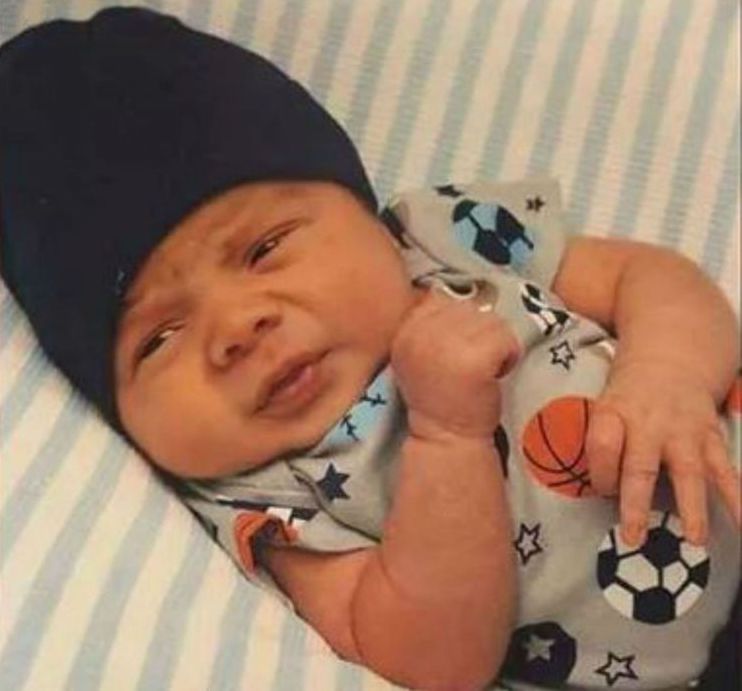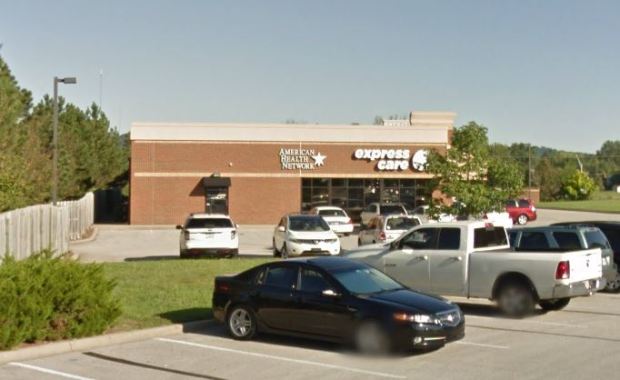 Memphis mom leaves baby in hot car to take part in National Tequila Day drinking fest.
Florida mom leaves 3 year old in hot car overnight while making liquor store run.
Nashville baby hot car death: Business dad 'accidentally' forgets black daughter.
Texas mom who left toddlers in hot car to die to 'teach them lesson' gets 20 years.
Why? Lilian Stone Georgia mom intentionally leaves baby in hot car to die.
Dijanelle Fowler: How my baby died in a hot car for 6 hours while I got my hair done.
Khayden Saint Saveur one year old Delray Beach baby boy dies after trapped in hot car.
Justin Huynh 7 month old Texas baby dies in hot car after dad forgets.
Cynthia Marie Randolph: How I left my two toddlers in a hot car to die as punishment.
Why? Amanda Hawkins Texas mom leaves toddler daughters in hot car overnight to die
Raquel Perez Texas mom locks kids in hot car to get nails done.
Accident? Israel Avila, 5 month baby left to die in hot car
Just an accident? Asa North twin baby daughters die in hot car
Did Michael Thedford forget baby daughter in hot car?
Is she lying? Mississippi toddler dies after mom forgot her in hot car
Photos: Kelsey McMurtry leaves toddler in hot car while auditioning at strip club
Georgia baby dies of heat stroke in grandma's unattended hot car
Accident? Khalilah Busby baby dies in hot car
Hiroko Kurihara arrested leaving baby in hot car: I needed to go for a gym work out
Accident? April Suwyn, mother forgets her eleven month old in hot car who dies
Phaley Nget, mom leaves toddlers in car whilst she gambled in casino
Video: Texas Mall shoppers smash car window to save screaming children in hot car
Logan Cox, 3 year old boy dies in hot car whilst getting stuck. Was it an accident?
Hot nanny leaves kids in hot car to get great tan
Father arrested after leaving 2 year old daughter in parking lot whilst he drank at strip club