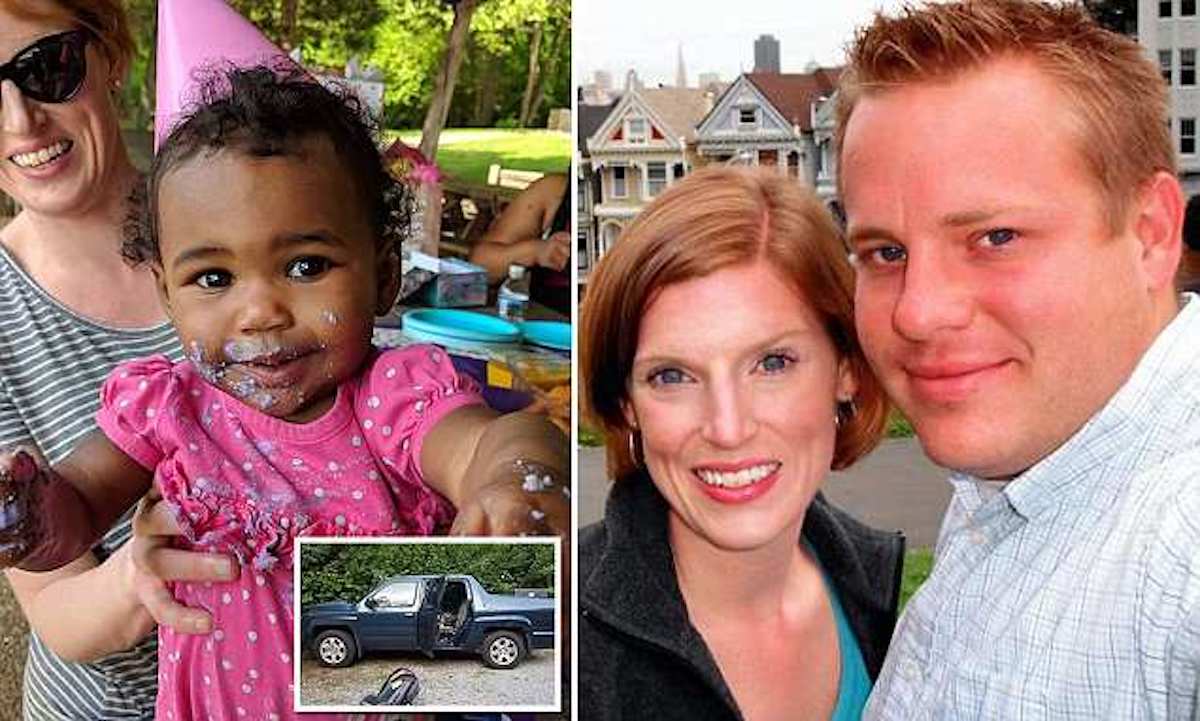 Accident? Katera Barker a black adopted one year old baby dies after her white father, Matt Barker claims accidentally leaving her in a hot car while running late for a business trip. 
Katera Barker a recently adopted one year old baby girl has died after being left in a hot car by her Nashville, Tennessee business dad.
The girl's death on Wednesday follows after being left in her father's vehicle just on ten hours as the man told of making his way to a business trip when he 'inadvertently' left the child behind.
At the time, the Tennessean reported Matt Barker taking his two children, Katera and a five-year-old, to daycare earlier this week when he returned to his Tennessee home to leave for a business trip.
How the father managed to drop the five her old child while not being cognizant of also not having dropped off the adopted one year old who had all arrived in the same vehicle remained unclear.
A report via newschannel5 revealed Barker, Wednesday morning running behind schedule and rather than dropping off both children at the daycare center as he customarily did, (where a shuttle service would then transport his five year old to elementary school) the father instead drove directly to the elementary school where he dropped the five year old girl off.
The father claimed not remembering his 'black adoptive' baby daughter being in the vehicle when he returned to the family home after driving his eldest child to school.
Barker, who is now being investigated by Nashville Police, then took an early morning ride-share to the airport and flew out for his trip.
The temperature in Nashville hit 31 celsius degrees (89 degrees fahrenheit)  the day Katera was left in the car.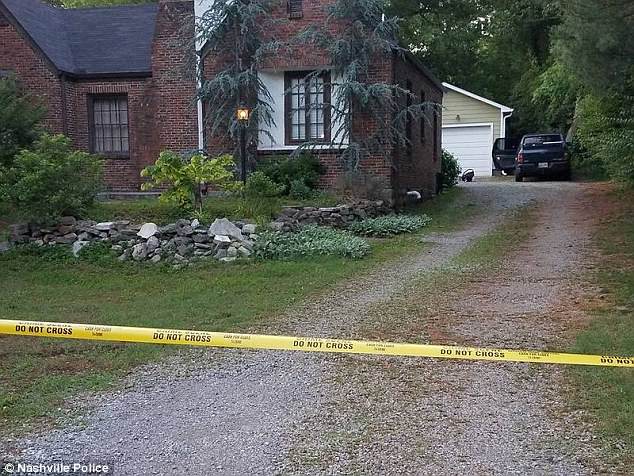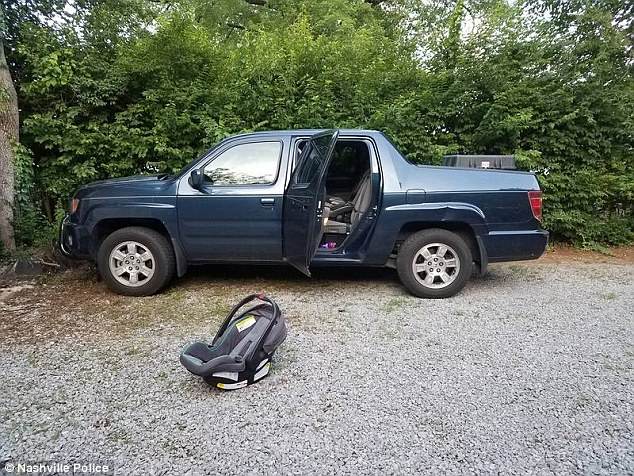 Katera Barker mother finds out her two children were never dropped off at daycare center later that day: 
That afternoon, when Katera's mother, Jenny Barker went to pick up their two children from the centre, she was told Katera had never been dropped off. 
A call to her husband led to Jen Barker realizing her daughter was still in her car seat, inside her husband's pick-up truck.
According to police, Jenn Barker rushed home and pulled her one-year-old out of the four wheel drive just before 6pm to perform CPR before paramedics arrived.
Katera was rushed to Vanderbilt Children's Hospital but was pronounced dead on arrival.
Barker arrived home late that night and police said the couple are being fully cooperative with their investigations.
Police said no charges are likely to be filed in relation to  Katera's 'neglectful' death.
Texas mom who left toddlers in hot car to die to 'teach them lesson' gets 20 years.
Why? Lilian Stone Georgia mom intentionally leaves baby in hot car to die.
Dijanelle Fowler: How my baby died in a hot car for 6 hours while I got my hair done.
Khayden Saint Saveur one year old Delray Beach baby boy dies after trapped in hot car.
Justin Huynh 7 month old Texas baby dies in hot car after dad forgets.
Cynthia Marie Randolph: How I left my two toddlers in a hot car to die as punishment.
Why? Amanda Hawkins Texas mom leaves toddler daughters in hot car overnight to die
Raquel Perez Texas mom locks kids in hot car to get nails done.
Accident? Israel Avila, 5 month baby left to die in hot car
Just an accident? Asa North twin baby daughters die in hot car
Did Michael Thedford forget baby daughter in hot car?
Is she lying? Mississippi toddler dies after mom forgot her in hot car
Photos: Kelsey McMurtry leaves toddler in hot car while auditioning at strip club
Georgia baby dies of heat stroke in grandma's unattended hot car
Accident? Khalilah Busby baby dies in hot car
Hiroko Kurihara arrested leaving baby in hot car: I needed to go for a gym work out
Accident? April Suwyn, mother forgets her eleven month old in hot car who dies
Phaley Nget, mom leaves toddlers in car whilst she gambled in casino
Video: Texas Mall shoppers smash car window to save screaming children in hot car
Logan Cox, 3 year old boy dies in hot car whilst getting stuck. Was it an accident?
Hot nanny leaves kids in hot car to get great tan
Father arrested after leaving 2 year old daughter in parking lot whilst he drank at strip club
@ShaunKing I need your help Mr. King getting out the word on Katera Barker who was a one year old black child adopted by a White family. The father took both the adopted child and his own child to school somehow his white son makes it to daycare but not the black child more

— JLB (@jeff1997lee) May 26, 2018
@KendallRaeOnYT pleeease look into the case of 1-year old Katera Barker. Her adoptive dad was supposed to take her and her 5-year old sister to daycare but forgot Katera in the hot car and only brought his sister to day car. She sadly passed away…

— Rhonda (@RendyRhondaaa) May 26, 2018