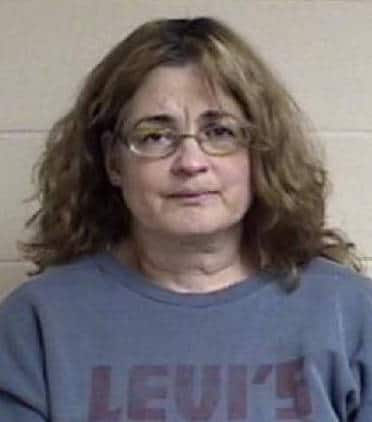 Shadoe Braxton Pate, a 13 month old Georgia baby boy has died after the child's grandmother, Barbara Michelle Pemberton, 47 left the child in her car with the heat running for five hours while visiting friends.
The child's heat stroke death led to authorities charging Pemberton with second degree murder and child cruelty after the woman left her grandson unattended at a friend's home at Rossville, Walker County, on Tuesday.
According to a report via The Times Free Press Pemberton told police she was baby sitting on behalf of her son while his wife worked, when she went to visit a friend.
Upon arriving at the friend's home, the grandmother said her grandson was asleep in the back of her Ford Focus.
Instead of waking him, the grandmother decided to leave the child inside the car with the heat running, while she went inside the house.
To the woman's horror, upon returning to the car some five hours later (is something off here folks ….?) Pemberton told of finding her grandson 'unconscious'.
Though Pemberton and her friends conducted CPR on Shadoe, and paramedics rushing the child to hospital, the infant was pronounced dead at Hutcheson Medical Center. 
Despite being a cold January day, police say that the combination of the sun pouring in through the window and the blast of heat gave the little boy heatstroke, which subsequently killed him.
The Georgia Bureau of Investigation conducted an autopsy and concluded Thursday that Shadoe Braxton Pate died of hyperthermia.
Investigators believe the temperature in the car rose to around 100 degrees by the time Pemberton checked on Shadoe.
Of disturbing note is police having told of the grandmother's friends having prodded her on a number of occasions to check in on the child. Instead the grandmother is said to have only looked out from the home's window.
Offered Sheriff Steve Wilson: 'At the same time, the people she was visiting indicated that they prodded her two or three times to go check on the child. 
'There's not been a reasonable explanation (for ignoring that advice).'
Wilson said there was no outward evidence that Pemberton or her friends had been drinking or were on drugs. 
Pemberton is being held in the Walker County Jail on a $100,000 bond.