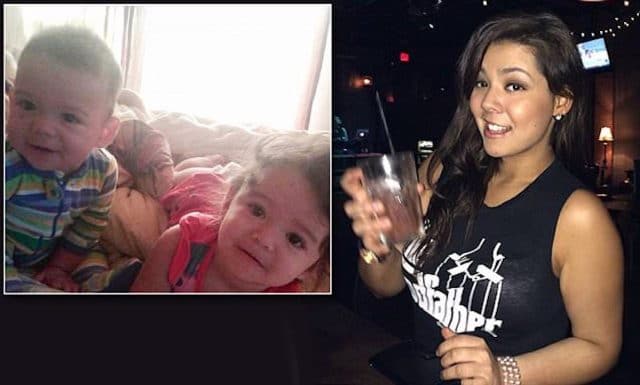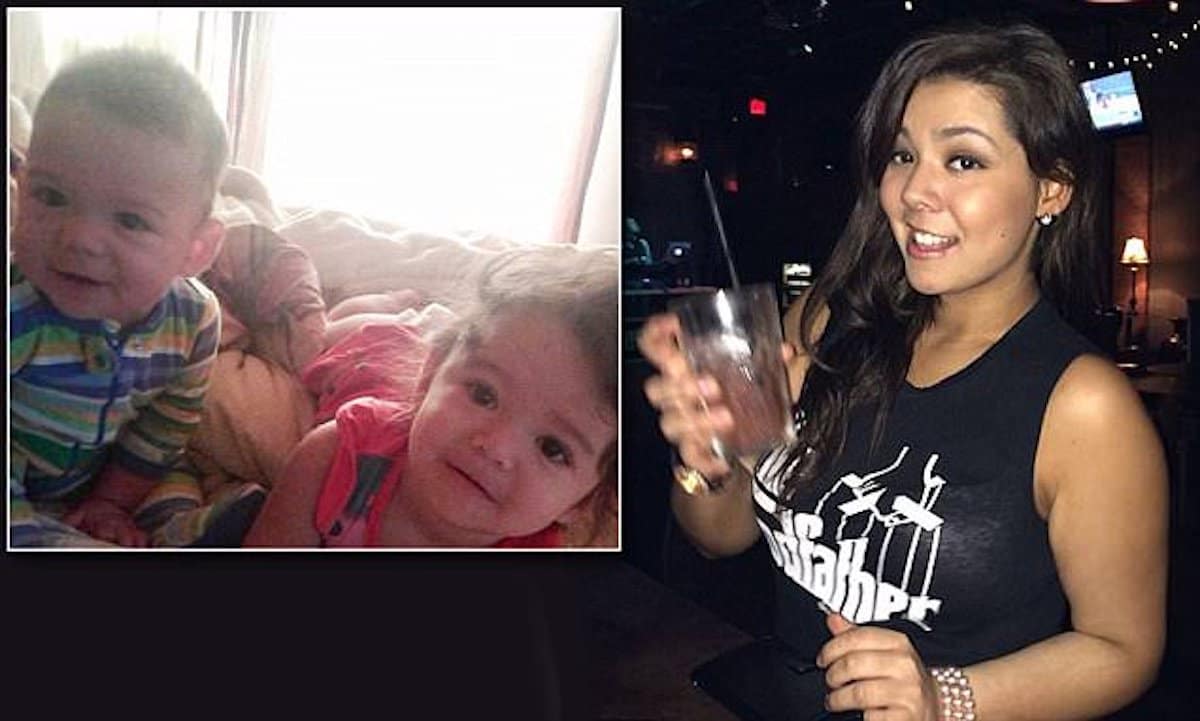 Cynthia Marie Randolph sentenced: A Texas mother is to serve 20 years jail after leaving her toddlers in a hot car to 'teach them a lesson,' only for them to die. 
A North Texas mother whose two toddlers died in a hot car last May has been sentenced to two 20 year prison terms to be served simultaneously.
A Parker County jury in Weatherford sentenced 25-year-old woman, Cynthia Marie Randolph to the maximum sentences Monday. The sentencing follows the mother being convicted of two second-degree felony counts of recklessly causing injury to a child hours earlier.
Randolph's charges were reduced. The Fort Worth Star-Telegram reported the mother facing two first-degree felony counts of knowingly causing serious injury to a child. A conviction on those could have led to life sentences.
While the jury found her guilty, they did not find that she acted with criminal intent.
'The deaths of these children and the culpability of their mother in causing that dictated that she be sentenced to prison,' said assistant district attorney Abby Placke in a press release. 'Their lives were taken from them before they even had a chance to start.'
Cynthia Marie Randolph: 'I believed the children would leave the car on their own when 'they were ready'.
During criminal investigations, Randolph claimed breaking the car window to make the children's deaths look like an accident in a failed bid to 'save their lives.' At the time of the children's deaths, Randolph reported the children having entered the vehicle on their own and locking themselves inside.
The mother went on to change her story several times, including initially hiding the fact upon locking the children in the car going inside the house during stifling temperatures where she smoked pot and proceeded to nap for two-three hours.
An arrest warrant says Randolph told police she locked 1-year-old Cavanaugh Ramirez and 2-year-old Juliet Ramirez in the car for several hours to teach them a lesson because her daughter often got out of the car without permission.
On the day of their deaths, the temperature reached 96 degrees with officials saying the children dying from heatstroke.
For reasons not necessarily understood the mother believed her children would leave the car on their own when 'they were ready'.
Cynthia Marie Randolph: How I left my two toddlers in a hot car to die as punishment.