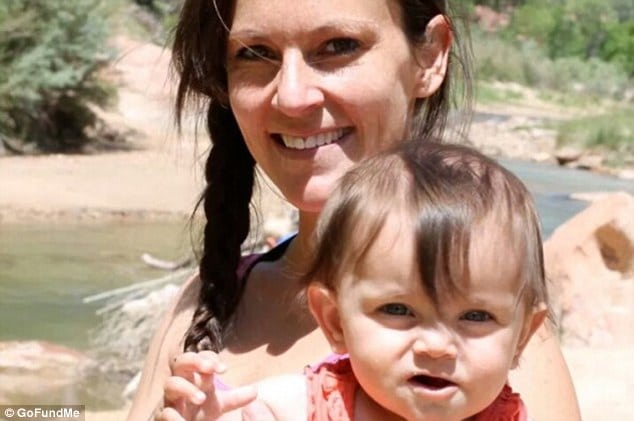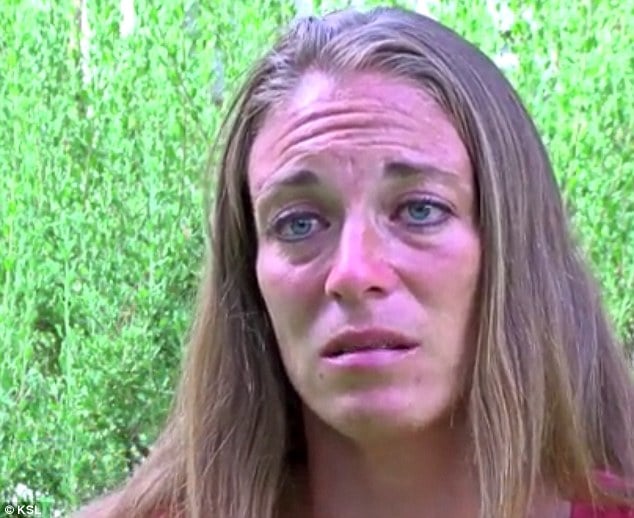 April Suwyn a Hurricane, Utah mother has told that she is wracked with guilt after 'accidentally' leaving her eleven month old daughter, Skyah Suwyn in a hot car whilst she went to use the bathroom. Upon returning to collect her car several hours later last Friday, she would come to discover her daughter dead.
At the time of the child's death the mother had broken her normal route as she chose to bring her daughter with her as she took to dropping of her two young sons with a babysitter one fateful morning.
Having a sudden urge to use the bathroom after having dropped the two boys off, the mother then purportedly parked the car and rushed back home by foot leaving her daughter unattended in the hot parked car.
Construction up ahead had forced April Suwyn to park the car a few blocks away from home, where she does nails in her house in salon.
It wasn't until a few hours later after setting out once again that she had come to discover her fatal mistake.
Prior to heading out again, April Suwyn had assumed she had as had been customary left her eleven month old daughter in her room to sleep whilst an attending neighbor would normally look after her whilst taking her two sons to a babysitter.
On the day April Suwyn's daughter came to die sitting in her hot car, outside temperature in Hurricane at 1 p.m. Friday were 90 degrees, with the high for the day reaching 97 degrees.
The young child's death marks the 20th child that has come to die of heatstroke in the US this year.
Phaley Nget, mom leaves toddlers in car whilst she gambled in casino
Video: Texas Mall shoppers smash car window to save screaming children in hot car
Logan Cox, 3 year old boy dies in hot car whilst getting stuck. Was it an accident?
Hot nanny leaves kids in hot car to get great tan
Father arrested after leaving 2 year old daughter in parking lot whilst he drank at strip club
Justin Ross Harris researched animals in hot cars before son's death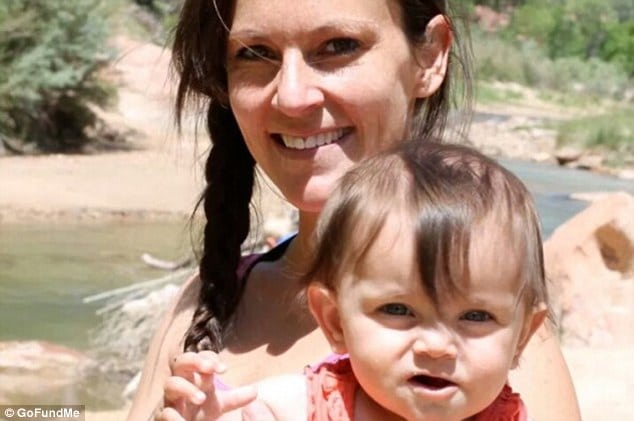 Since Skyah's death, neither April or her husband Micah have chosen to publicly comment on the incident, nevertheless April's sister, Aimee Wright and a family friend have spoken to the press in their defense. 
Told Wright via Deseret News: 'It was an accident,'
 'If people who are being negative could even see how hard she is on herself. If they could see that she keeps saying, "If only. If only. If only. I wouldn't have been out of my routine that day. If only I had gone to the gym." She blames it all on herself.' 
Whilst some have come to wonder if the child's death was accidental or not, those close to the Suwyn family say there's no question Skyah's death was an accident.
'They loved her so much,' family friend Lacie Van Dam told KSL. 'They never, never set her down. She was just…everybody loved her.' 
Van Dam went on to call her friend April Suwyn a 'fantasic mom' who' loves her children more than anything in the world.'
Nevertheless some have lashed out at the mother online for causing her own daughter's death.
April's sister and Lacie Van Dam have urged these people to stop, since the family is already torn up with guilty.
'She doesn't need the negative. It's eating her away. It's eating the family away. She's a good mom and she made one simple mistake that she'd take back in a heartbeat,' Wright said.
Many are reaching out to the family however, with an online crowd funding campaign and Facebook support  page .
A campaign on Go Fund Me had raised over $11,000 as of Sunday night, while those close to the Suwyns and strangers have rallied on Facebook to show their love.
The incident at present is under investigation by local police, and as of Saturday no criminal charges has been pressed against April Suwyn.