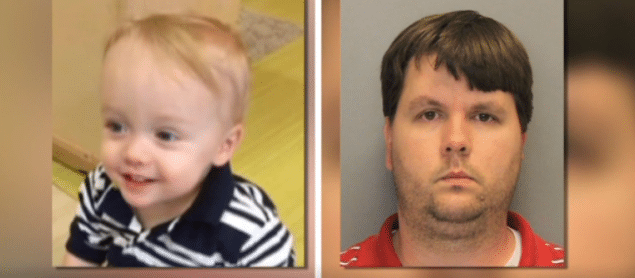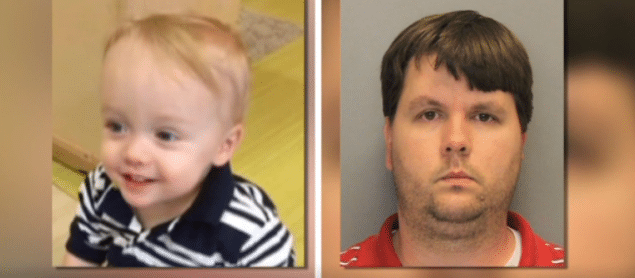 In new revelations, authorities have told that prior to the death of his 22 month old toddler son, Justin Ross Harris had researched online how long it would take an animal to die if it were trapped in a hot car.
Justin Ross Harris wife, Leanna tells funeral: He is a wonderful daddy. 
Justin Ross Harris admits researching child deaths inside vehicles 
Justin Ross Harris son, Cooper died because of hypothermia. 
Justin Ross Harris arrest warrant: He went to his SUV during lunch 
Did Justin Ross Harris intentionally kill his 22 month old son Cooper? 
The latest revelation comes via reporter Randy Travis who told the information came from from a Cobb County law enforcement source.
The station also reported Justin Ross Harris took his son to breakfast with him before he said he forgot the 22-month-old was in his car all day.
Adding intrigue to the case comes a detailed report via WGCL-TV outlining an arrest warrant which outlined how the father had come to enter his SUV vehicle through the driver's side door at lunch, "to place an object into the vehicle. He then closed the door and left the car, re-entering his place of business.'
Retorted Cobb County Police Sgt. Dana Pierce: 'I've been in law enforcement for 34 years. What I know about this case shocks my conscience as a police officer, a father and a grandfather,'
Initially, Harris, 33, told Cobb County police that he accidentally left his toddler son in his SUV on Wednesday.
According to police, Harris told them he had forgotten to drop the child off at a daycare center, before going to work.
Harris initially told police he realized that he'd left the boy strapped in his car seat as he drove home Wednesday afternoon.
Investigators say patrol officers were in the area of the Akers Mill Square shopping center in the suburban Atlanta county when dispatchers received the calls from witnesses around 4:20 p.m.
"He kept saying, 'What have I done? What have I done?'" told one bystander Dale Hamilton.
With other bystanders telling that Justin Ross Harris had appeared to be oddly over reacting to the situation, even telling that at one point prior to the 'apparent discovery' of his son, that he had just been choking, with bystanders telling that the boy instead appeared to be covered in copious sweat.
Reiterated Cobb County Police Sgt. Dana Pierce: 'Within moments of the first responders getting to the scene and doing their job and questions began to be asked about the moments that led up to their arrival at the scene, some of those answers were not making sense to the first responders.'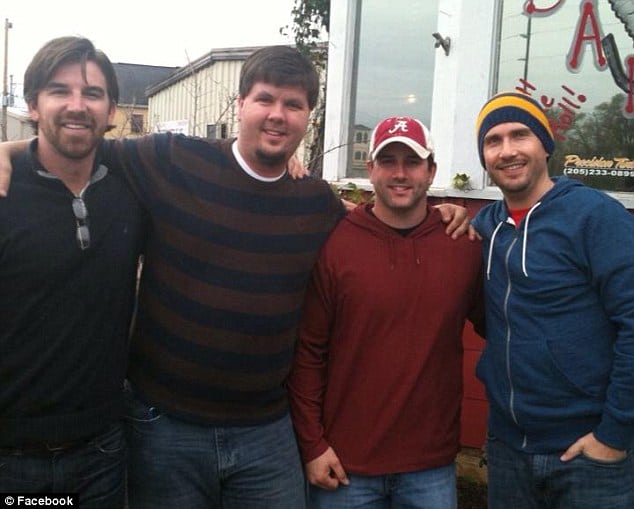 Since the boy's death an autopsy has been determined to find out the exact cause of death.
Cobb County Medical Operations Manager Mike Gerhard has since confirmed that the autopsy of the child is complete, although there are some questions.
According to the arrest warrant, the temperature reached 88 degrees in the area on Wednesday. Police said medical personnel believed the child had been in the SUV since 9 a.m., as Harris said.
But Pierce told CNN on Friday, "I cannot confirm that the child, as originally reported, was in the car at 9 a.m."
Calls to Justin Harris' attorney were not immediately returned.
UPDATE: Channel 2 Action News learned late Wednesday afternoon that a toddler left in the back of his father's hot SUV a week ago died from hyperthermia.