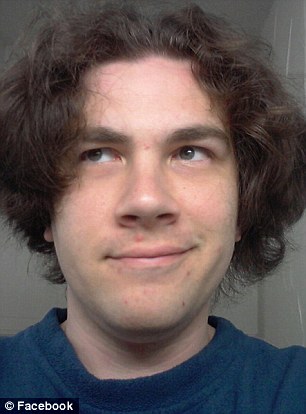 Michael Thedford Texas father leaves baby behind in hot car: Debate erupts as to how and why a father allegedly 'forgot' his baby daughter in a hot van.
Michael Thedford a 33 year old, Melissa, Texas father has been charged with manslaughter after leaving his 6 month old daughter in a hot car for up to four hours which in turn led to the child's death.
The child's death comes after the married father said he 'forgot' placing his daughter in the car Tuesday morning outside the family home at 1400 block of Milrany Lane in Collin County.

A report via CBS DFW told of the out of work substitute teacher having dropped off his two other children, ages 5 and 3 at daycare while allegedly leaving his baby daughter in the car.
According to the father, Fern, the 6-month-old had spiked a fever the night before and couldn't go to daycare.
From there, Michael Thedford forgot leaving the baby in the family van as he went inside to go to sleep. It wasn't upon waking up some three-four hours later that the father realized he had left his 'unresponsive' baby daughter behind.
Told neighbor, Fabiola Contreras as she watched attending paramedics arrive: 'They were asking the mother a few questions and she looked like she was crying. She was devastated. So was he, he would hug her and cry as well.'
Capt. Jim Moody of the Collin County Sheriff's Department said deputies were called about 1:30 p.m. Tuesday to Michael Thedford's home in Melissa, about 40 miles north of Dallas. They arrived to find the child removed from the car but unresponsive.
Witnesses said investigators appeared to make Thedford reenact what happened using a Mickey Mouse doll.
A report via the Fort Worth Star Telegram told of Thedford telling deputies he was an unemployed high school teacher. He said his wife of 12 years was a veterinarian in Plano, and that she was at work.
Is she lying? Mississippi toddler dies after mom forgot her in hot car
Photos: Kelsey McMurtry leaves toddler in hot car while auditioning at strip club
Georgia baby dies of heat stroke in grandma's unattended hot car
Accident? Khalilah Busby baby dies in hot car
Of note, an arrest affidavit cited by fox4news revealed the father putting his child in a refrigerator 'for an undetermined length of time' before calling for help. At the time, the man had attempted CPR in a failed bid to revive the daughter.
The affidavit also mentioned the father describing the six month old baby was 'stiff and hot as a brick' after realizing he had forgotten her in the family van.
Why the father put the child inside the refrigerator is yet to be necessarily understood.
Offered criminal attorney Todd Shapiro after news of the father being charged with manslaughter: 'I think it's going overboard. I think they've overcharged him, based on the facts of this case,'
'That he acted in a reckless manner. I don't think he consciously disregarded any unjustifiable risk in this case.'
Shapiro went on to tell that he believed the father's behavior pointed to 'someone who cared for his child.'
'It looks like he tried to do CPR to resuscitate her to no avail, so it sounds like his actions were very much as a parent that was living out their very worst nightmare,' said the lawyer.
While others including this author wonder to what degree the father demonstrated he was being a caring father and if anything how his actions, or lack of, led to the child experiencing its own worst nightmare?
The child's death came as the official high temperature in North Texas on Tuesday was 98 degrees, tying for the hottest day so far in 2016.
Michael Thedford was released from jail after posting his $20,000 bond.
If convicted of manslaughter, Thedford could face up to 20 years in prison.
The cause of the child's death is under investigation.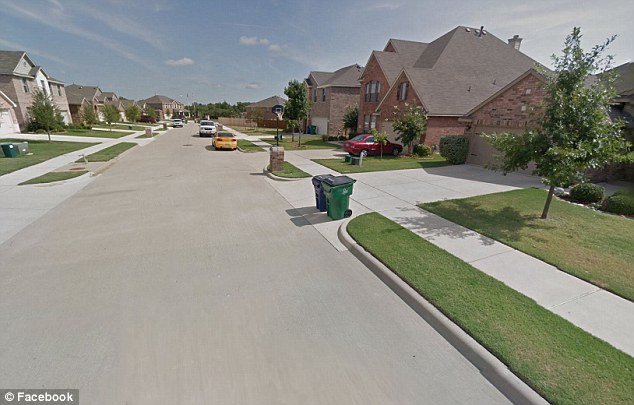 "He's a fantastic dad. He dotes on those kids." – father of Michael Thedford defends son, arrested after leaving baby in hot car. More @ 5..

— Lauren Zakalik (@wfaalauren) June 22, 2016
According to KidsandCars.org, 16 children have died in hot car related deaths nationwide this year. That's more than double the number of seven at the same time last year.
Tuesday's death was the third this year in Texas, according to the organization.
And then there were these comments on the web that made me wonder. See what you think?
I'm assuming the police haven't given a motive, though there must be one if the Father has been arrested. Some level of criminal conduct. 
I certainly hope he is death penalty eligible.
Unfortunately though, the charges are usually only brought against the fathers. It's rare when charges are brought against the mothers. I'm waiting for that to start happening; I don't understand why people the it's a tragedy when a mother forgets, yet when a father forgets it's a crime. Mothers need to be held just as responsible.
Who forgets a baby?? Didn't it ever cross his mind hey where's the little one that needs constant monitoring. Shouldn't that be second nature!?
Hiroko Kurihara arrested leaving baby in hot car: I needed to go for a gym work out
Accident? April Suwyn, mother forgets her eleven month old in hot car who dies
Phaley Nget, mom leaves toddlers in car whilst she gambled in casino
Video: Texas Mall shoppers smash car window to save screaming children in hot car
Logan Cox, 3 year old boy dies in hot car whilst getting stuck. Was it an accident?
Hot nanny leaves kids in hot car to get great tan
Father arrested after leaving 2 year old daughter in parking lot whilst he drank at strip club