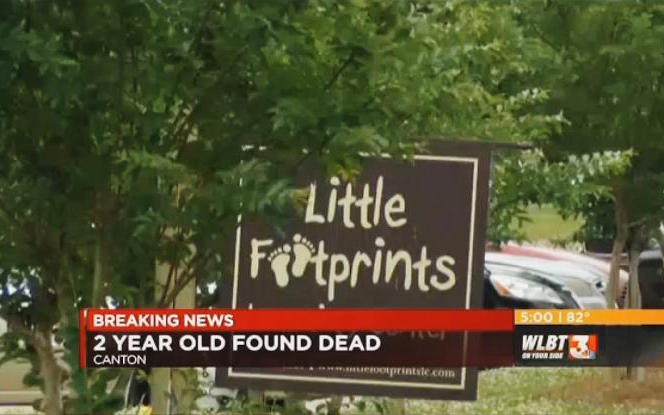 Mississippi toddler dies after mom forgot her in car: How did a mother come to forget not leaving her two year old daughter at a local daycare center? Was it really just an accident?
A 2 year old Mississippi toddler has been found dead in the backseat of a hot car after the mother believed she had earlier dropped off her daughter at a local daycare center.
It wasn't until when the mother turned up later to pick up her baby daughter at the end of her workday that she realized she had 'forgotten' to actually drop the child off. Instead the child, purportedly unbeknownst to the mother had sat all day in the parked car outside of her work.
According to a report via abc, Madison County Sheriff Randy Tucker says the mother thought she had taken her child to Little Footprints Learning Center in Gluckstadt, 18 miles north of Jackson, before going to work Wednesday.
It wasn't when she returned to pick her up, daycare workers told her she hadn't dropped her off.
Becoming immediately distraught, Sheriff Randy Tucker told during a press corps meeting, the mother running to her SUV only to find the child was still in her car seat. 
It was later determined the child had died of heat exhaustion.
A report via fox13 told 'the morning started like another for the local Mississippi woman.' 
The woman told of getting dressed with her 2-year-old daughter and heading out the door. Yet for whatever reason, en route to work, she forgot to drop her toddler off at daycare, driving instead straight to work, leaving her child in her car all day.
The child's death comes despite the parents telling authorities that they had talked about precautions they took to ensure their daughter was never left in the car unattended.
Two-year-old girl found dead in backseat of mom's car in apparent tragic accident: https://t.co/PnlLPCcnNW pic.twitter.com/AOgVELN2ok

— FOX6 News (@fox6now) May 12, 2016
Mississippi toddler dies after her mother mistakenly leaves her in the backseat of her car: https://t.co/OZL4MEk9dJ pic.twitter.com/DJ13CoLW44

— WAFF 48 (@waff48) May 12, 2016
Mississippi toddler dies after being left in her mom's car https://t.co/4Ls4IfUphg pic.twitter.com/YhNlY1cEhP

— WHIOTV (@whiotv) May 12, 2016
According to a report via the inquisitr, every year, young children die in cars after being forgotten or left too long in a car.
Citing Kids And Cars the outlet notes an average of 40 children dying of heatstroke each summer, with most of the incidents reported in June and July. According to the journal, young children can succumb to the rigors of dehydration or heat stroke in as little as 15 minutes.
To date officials have told believing the unnamed child's death was a tragic accident based on the evidence, with charges unlikely to be filed. 
Authorities have not released the name of the child or the parents.