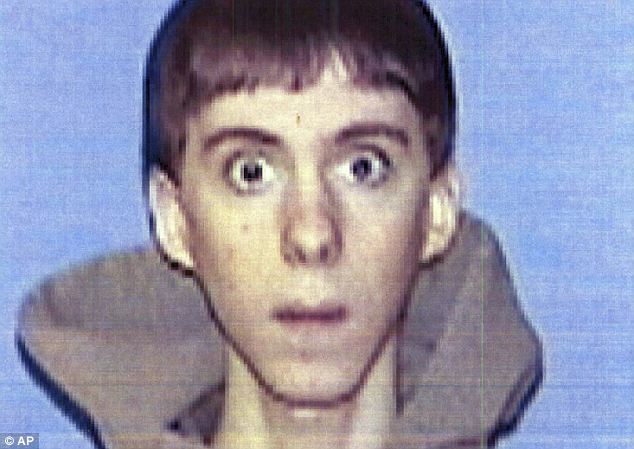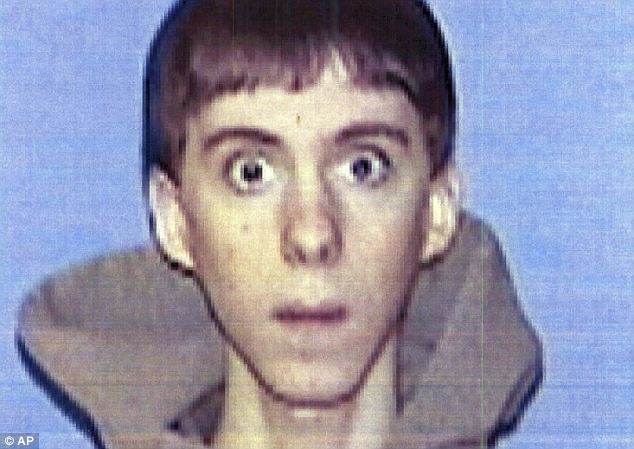 As authorities continue to gain shed more light into last years horrific Sandy Hook massacre, new revelations are being released telling how Adam Lanza's psychiatrist who had treated him as a teen had surrendered his license just months prior to Lanza going ballistic.
Connecticut investigators have now told that Dr Paul L Fox who had treated the young man since he was a teen may have given up his licence after assertions that he may have crossed a line in his relationship with a patient.
The psychiatrist is now said to have left the United States and is living on the other side of the world in New Zealand where ironically he works in 'child social services.'
According to the Danbury News Times, Fox was cited for 'negligence on more than one occasion' and 'possible boundary violations' with an unidentified patient.
Instead of facing the shaming and scrutiny of a full-fledged investigation into the matter, Fox voluntarily surrendered his license in both New York State and Connecticut.
Although Lanza was Dr Paul Fox's primary psychiatrist during much of his adolescence, Fox told he only vaguely remembers Lanza, who was 15 when he last saw him.
In a police report the doctor told that: '[He] recalls Adam having aggression problems and possibly having been diagnosed with Asperger's syndrome,' 
 'He recalled Adam as very rigid and resistant to engagement. He was unable to provide any further details concerning Adam.'
Authorities have given no indication that Lanza is one of the patients whose relationships with Dr. Fox were suspect.
The psychiatrist and his wife of nearly 25 years filed for divorce just a month before Fox surrendered his license.
Fox has so far declined to speak out on his time as Lanza's mental health caregiver.
Adam Lanza was obsessed with correcting Wikipedia articles about mass killers.
Adam Lanza was beaten at school and mother Nancy considered lawsuit.
Adam Lanza carried a chilling cache of arsenal search warrant reveals.
Did Adam Lanza copy a scene from a video game in the Sandy Hook massacre?
Adam Lanza said to have died a day before Sandy Hook shooting. Conspiracy?
Adam Lanza Sandy Hook school shooting conspiracy theory escalates.
Adam Lanza's mother took him to psychiatrist which then led to his sudden breakdown.
Adam Lanza's father Peter claims son's body. At last!
Adam Lanza's body finally collected. Doubts remain if his father Peter claimed body…
Geneticists hope to uncover secret motive to Adam Lanza shoot out.
Adam Lanza's father Peter Lanza still can't understand why his son snapped.
Adam Lanza and the culture of violence. Why it will continue to live on.
Adam Lanza's body remains unclaimed. But why Peter Lanza?
Adam Lanza vented for three days whilst his mother Nancy left him all alone. He killed her when she returned.
Adam Lanza wanted to join the military. Nancy Lanza forbid him.
Adam Lanza fought violently with his mother Nancy three days before her death. What caused their fall out?
Adam Lanza's mother Nancy fought with school.
Adam Lanza said to have worshipped the devil insists former classmate.
Source disputes claim that Adam Lanza was about to be committed. 'Story should never have run…
Did Adam Lanza's fear of being imminently 'committed' lead him to taking revenge on children who Nancy loved more than him?
Adam Lanza spent hours in windowless basement playing violent video games and fantasizing about guns.
Adam Lanza's mother Nancy held secret that caused her to worry time was running out.
New report argues Adam Lanza had cut off all communications with his father Peter.
Adam Lanza's smashed computer hard drive may still yield answers say experts.
Adam Lanza victims are now beginning to be buried. Six year old Noah Pozner has funeral.
Adam Lanza shooting leads to idiotic belief that it could have been stopped if only teachers were allowed to carry concealed weapons.
Still no sign of Adam Lanza's father, Peter Lanza. Media comes looking for him but he is no where to be found.
Adam Lanza's mother begged his baby sitter to 'never turn your back.'
Adam Lanza's mother 'is not alone' blogger sparks outrage and reconciliation.
Adam Lanza. Has the media failed in its coverage?
Did Adam Lanza's mother Nancy cause him to revolt?
Adam Lanza was getting worse. Burning himself with lighter. Nancy Lanza feared losing him.
Adam Lanza. Why did he target Sandy Hook Elementary school?
Adam Lanza's mother Nancy would encourage him to join her for shooting target practice.
Adam Lanza names of victims released in revenge attack after fight with teachers the day before.
Adam Lanza tried to buy rifle days before but declined background check.
Breaking: Adam Lanza had 'wild argument' with four teachers at school a day before.
Adam Lanza was nerd and honors student but very weird. Shunned by the community.