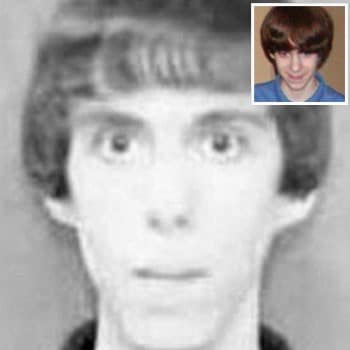 Source disputes claim that Adam Lanza was about to be committed. 'Story should never have run…
Did Adam Lanza's fear of being imminently 'committed' lead him to taking revenge on children who Nancy loved more than him?
Adam Lanza spent hours in windowless basement playing violent video games and fantasizing about guns.
Adam Lanza's mother Nancy held secret that caused her to worry time was running out.
New report argues Adam Lanza had cut off all communications with his father Peter.
Adam Lanza's smashed computer hard drive may still yield answers say experts.
Adam Lanza victims are now beginning to be buried. Six year old Noah Pozner has funeral.
Adam Lanza shooting leads to idiotic belief that it could have been stopped if only teachers were allowed to carry concealed weapons.
Still no sign of Adam Lanza's father, Peter Lanza. Media comes looking for him but he is no where to be found.
Adam Lanza's mother begged his baby sitter to 'never turn your back.'
Adam Lanza's mother 'is not alone' blogger sparks outrage and reconciliation.
Adam Lanza. Has the media failed in its coverage?
Did Adam Lanza's mother Nancy cause him to revolt?
Adam Lanza was getting worse. Burning himself with lighter. Nancy Lanza feared losing him.
Adam Lanza. Why did he target Sandy Hook Elementary school?
Adam Lanza's mother Nancy would encourage him to join her for shooting target practice.
Adam Lanza names of victims released in revenge attack after fight with teachers the day before.
Adam Lanza tried to buy rifle days before but declined background check.
Adam Lanza was nerd and honors student but very weird. Shunned by the community.
Adam Lanza. What set the Sandy Hook Elementary School gunman off?
It seems it may become increasingly clearer as to why Adam Lanza, a troubled 20 year old Newton, CT resident yesterday went on a deadly shooting spree that claimed not only his own life (at his own hands) but that of his mother, Nancy as well as 20 children between the ages of 5-10 as well as that of 4 school teachers, 3 of which he had loud and vociferous arguments the day before the brutal attack.
nbc: The motive for the mass killing was unknown, but officials told NBC's Pete Williams that they were investigating whether Lanza is the person who had an "altercation" with four staff members at the school on Thursday.
Three of the four were killed Friday in one of the worst school shootings in U.S. history. The fourth staff member was not at school that day and is being interviewed by federal and state investigators, Williams said.
Authorities have finished the heart-wrenching task of identifying the dead and said they would soon release the names.
The surviving staff member's testimony might be an 'important piece of information' for discerning motive in this case, go on to report NBC.
While initial reports had suggested Lanza was buzzed into the building – bypassing the newly-installed security system – police have confirmed that the shooter forced his way in.
Interestingly who was also killed were was the school's principal, Dawn Hochsprung who along with another teacher, School psychologist Mary Sherlach who had rushed to see what the commotion was after gunfire erupted were gunned down 'execution' style. It would certainly imply that Lanza had a real beef with the school (and even with Hochsprung herself as she has now been confirmed to have been one of those involved in the Thursday's altercation including another deceased teacher Victoria Soto) although to date authorities have not expressed the nature or how that conflict may have originated.
Although authorities have yet to still publicly release a motive for Friday's attack they have claimed to have come across evidence that has shed considerable more light to the case, evidence which to date they have publicly declined to offer.
ctpost: Asked at a news conference whether Lanza had left any emails or other writings that might explain the rampage, state police Lt. Paul Vance said investigators had found "very good evidence" and hoped it would answer questions about the gunman's motives. Vance would not elaborate.
Police said their investigation into Lanza and how he carried out the horrendous crime was still in the early stages.
"We have a mountain of evidence, both physical and forensic," Newtown Police Lt. George Sinko said. "Obviously we're not going to leave any stone unturned."
Sinko went on to say that the entire town of 27,000 – a sleepy bedroom community some 60 miles from New York City and known for its good schools – was reeling.
"We never thought this would happen here. Our hearts are broken for the families of these victims."