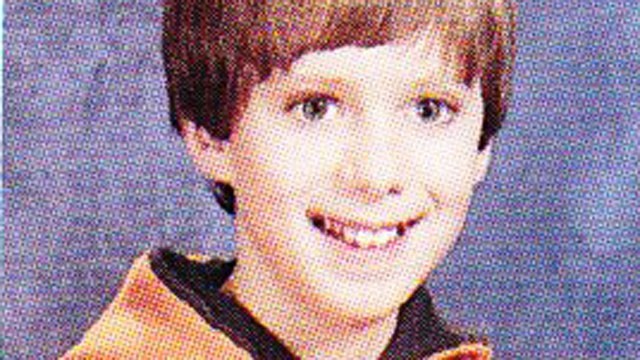 Adam Lanza's father Peter Lanza still can't understand why his son snapped.
Adam Lanza's brother Ryan denies giving Facebook interview with the NYPost.
Adam Lanza and the culture of violence. Why it will continue to live on.
Adam Lanza's body remains unclaimed. But why Peter Lanza?
Adam Lanza vented for three days whilst his mother left him all alone. He killed her when she returned.
Adam Lanza wanted to join the military. Nancy Lanza forbid him.
Adam Lanza fought violently with his mother Nancy three days before her death. What caused their fall out?
Adam Lanza's mother Nancy fought with school.
Adam Lanza said to have worshipped the devil insists former classmate.
Did Adam Lanza's fear of being imminently 'committed' lead him to taking revenge on children who Nancy loved more than him?
Adam Lanza spent hours in windowless basement playing violent video games and fantasizing about guns.
Adam Lanza's mother Nancy held secret that caused her to worry time was running out.
Adam Lanza victims are now beginning to be buried. Six year old Noah Pozner has funeral.
Adam Lanza shooting leads to idiotic belief that it could have been stopped if only teachers were allowed to carry concealed weapons.
Still no sign of Adam Lanza's father, Peter Lanza. Media comes looking for him but he is no where to be found.
Adam Lanza's mother begged his baby sitter to 'never turn your back.'
Adam Lanza's mother 'is not alone' blogger sparks outrage and reconciliation.
Adam Lanza. Has the media failed in its coverage?
Did Adam Lanza's mother Nancy cause him to revolt?
Adam Lanza was getting worse. Burning himself with lighter. Nancy Lanza feared losing him.
Adam Lanza. Why did he target Sandy Hook Elementary school?
Adam Lanza's mother Nancy would encourage him to join her for shooting target practice.
Adam Lanza names of victims released in revenge attack after fight with teachers the day before.
Adam Lanza tried to buy rifle days before but declined background check.
Breaking: Adam Lanza had 'wild argument' with four teachers at school a day before.
Adam Lanza was nerd and honors student but very weird. Shunned by the community.
In a stunning turn around of events, the father of Joshua Flashman who yesterday revealed that Adam Lanza's mother Nancy planned to imminently commit her son to a mental hospital has appealed to the press arguing that his son's beliefs were taken out of context and to his own knowledge Nancy Lanza harbored no plans what so ever to involuntarily commit her son.
The father, Richard Flashman, a pastor at Beacon HIll Evangelical Free Church in Monroe, CT where some of the victims of the Sandy Hook Elementary school massacre attended, last night adamantly criticized FOX's decision to run the mental incarceration story, arguing the following:
"I've just spoken to Josh. As the Fox News article indicates, the information Josh spoke to them about was hearsay and not confirmed. I suggest you do not run with the story. I am perplexed why Fox would run with it in the first place."
Perplexed? Perhaps that could be said to be the understatement of the year as increasing public dissent gains momentum with what many believe to be the media's sensationalistic and opportunistic coverage of the Sandy Hook Elementary school massacre.
The pastor went on to say he was not the source of his son's information. His secretary, Eileen Bell, added, "It was nothing from a confirmed source."
Pastor Flashman's contradiction comes after his son Joshua Flashman was quoted by Fox News as saying the following:
 "From what I've been told, Adam was aware of her petitioning the court for conservatorship and (her) plans to have him committed. Adam was apparently very upset about this. He thought she just wanted to send him away. From what I understand, he was really, really angry. I think this could have been it, what set him off."
How ironic that in many senses there has been more carnage in the days of the actual physical blood letting that occurred last week at the hands of a frenzied media who are conveniently reporting every whisper, assertion, claim, suggestion and iteration as truth when in fact authorities have yet to disclose an actual motive. Such are the challenges of reporting what has increasingly become one of the must report stories of the year…
via lohud