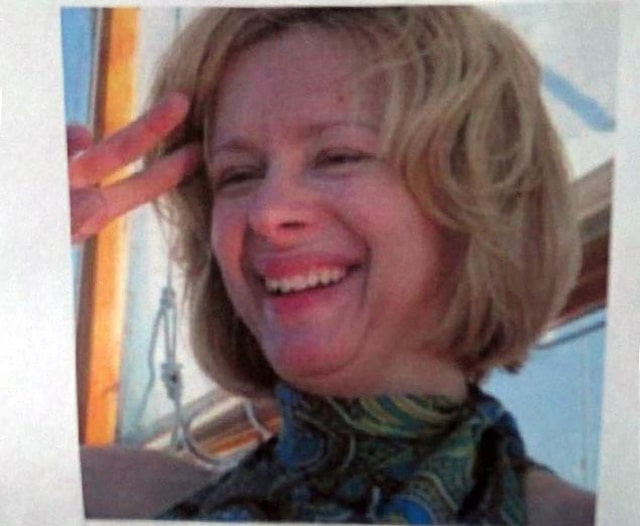 Source disputes claim that Adam Lanza was about to be committed. 'Story should never have run…
Did Adam Lanza's fear of being imminently 'committed' lead him to taking revenge on children who Nancy loved more than him?
Adam Lanza spent hours in windowless basement playing violent video games and fantasizing about guns.
Adam Lanza's mother Nancy held secret that caused her to worry time was running out.
New report argues Adam Lanza had cut off all communications with his father Peter.
Adam Lanza's smashed computer hard drive may still yield answers say experts.
Adam Lanza victims are now beginning to be buried. Six year old Noah Pozner has funeral.
Adam Lanza shooting leads to idiotic belief that it could have been stopped if only teachers were allowed to carry concealed weapons.
Still no sign of Adam Lanza's father, Peter Lanza. Media comes looking for him but he is no where to be found.
Adam Lanza's mother begged his baby sitter to 'never turn your back.'
Adam Lanza's mother 'is not alone' blogger sparks outrage and reconciliation.
Adam Lanza. Has the media failed in its coverage?
Did Adam Lanza's mother Nancy cause him to revolt?
Adam Lanza was getting worse. Burning himself with lighter. Nancy Lanza feared losing him.
Adam Lanza. Why did he target Sandy Hook Elementary school?
Adam Lanza names of victims released in revenge attack after fight with teachers the day before.
Adam Lanza tried to buy rifle days before but declined background check.
Breaking: Adam Lanza had 'wild argument' with four teachers at school a day before.
Adam Lanza was nerd and honors student but very weird. Shunned by the community.
Adam Lanza. What set the Sandy Hook Elementary School gunman off?
Woe to the irony of the situation of how Nancy Lanza yesterday met her untimely death at the hands of her own 20 year old son Adam Lanza whom she had over the years along with her other son, 24 year old Ryan Lanza had encouraged to join her for shooting target practice.
nypost: "She'd take them to the range a lot…Nancy was an enthusiast—so much so that she wanted to pass it on to her kids," said her former landscaper and "occasional drinking buddy" Dan Holmes. "She took her two sons to the gun ranges quite a bit to practice their aim. She was a really great shot from what she told me. Whenever I finished work and went inside to chit chat, she spoke often about her fascination with firearms. Nancy had an extensive gun collection and she was really quite proud of it."
The NY Times talked to more friends and neighbors about Nancy Lanza, with some calling her an upbeat, participating member of the community (who would go to Labor Day picnics and ladies' nights out); others said she was a woman dealing with a difficult son and maintaining a public face "with uncommon grace." Interestingly, gothamist notes none of those people could say what she did for a living.
In fact it had been widely thought by the media that Nancy Lanza had worked at Sandy Hook Elementary school in some capacity but those reports have turned out to be erroneous.
After fatally shooting his mother in the face, investigators say Adam Lanza took three of his mother's legally-owned weapons which he ended up using in yesterday's assault, including a Glock, a SIG Sauer, and a .223-caliber Bushmaster rifle.
In addition to those three weapons, cops also recovered a .45-caliber Henry repeating rifle, a .22-caliber Marlin rifle, and a .30-caliber Enfield rifle, a law enforcement source told CNN. "We're investigating the history of each and every weapon and we will know every single thing about those weapons."
Of interesting note, Ryan Lanza would end up leaving the family nest to pursue university studies before attaining a position with Chartered Accountants Ernst and Young and moving to Hoboken, NJ.
It is also known, Adam Lanza whom had graduated high school with honors in 2010 had also remained housebound and that the two brothers had not spoken or seen each other since in fact 2010. Their father Peter had amicably divorced their mother Nancy in 2009 and went on to later recently remarry.