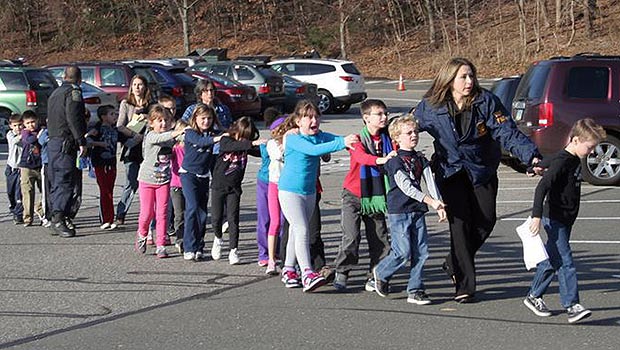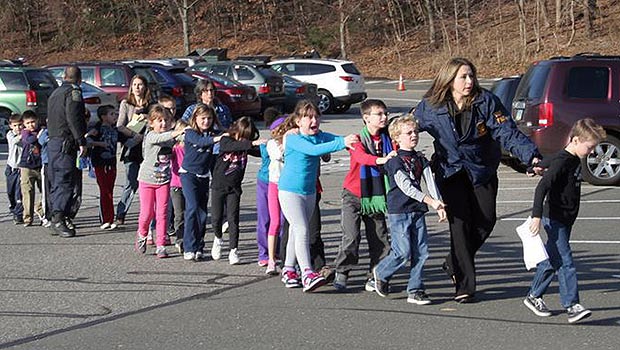 Adam Lanza and the culture of violence. Why it will continue to live on.
Adam Lanza's body remains unclaimed. But why Peter Lanza?
Adam Lanza vented for three days whilst his mother left him all alone. He killed her when she returned.
Adam Lanza wanted to join the military. Nancy Lanza forbid him.
Adam Lanza fought violently with his mother Nancy three days before her death. What caused their fall out?
Adam Lanza's mother Nancy fought with school.
Adam Lanza said to have worshipped the devil insists former classmate.
Source disputes claim that Adam Lanza was about to be committed. 'Story should never have run…
Adam Lanza spent hours in windowless basement playing violent video games and fantasizing about guns.
Adam Lanza's mother Nancy held secret that caused her to worry time was running out.
Adam Lanza victims are now beginning to be buried. Six year old Noah Pozner has funeral.
Adam Lanza shooting leads to idiotic belief that it could have been stopped if only teachers were allowed to carry concealed weapons.
Still no sign of Adam Lanza's father, Peter Lanza. Media comes looking for him but he is no where to be found.
Adam Lanza's mother begged his baby sitter to 'never turn your back.'
Adam Lanza's mother 'is not alone' blogger sparks outrage and reconciliation.
Adam Lanza. Has the media failed in its coverage?
Did Adam Lanza's mother Nancy cause him to revolt?
Adam Lanza was getting worse. Burning himself with lighter. Nancy Lanza feared losing him.
Adam Lanza. Why did he target Sandy Hook Elementary school?
Adam Lanza's mother Nancy would encourage him to join her for shooting target practice.
Adam Lanza names of victims released in revenge attack after fight with teachers the day before.
Adam Lanza tried to buy rifle days before but declined background check.
Breaking: Adam Lanza had 'wild argument' with four teachers at school a day before.
Adam Lanza was nerd and honors student but very weird. Shunned by the community.
A new theory beginning to make the rounds this morning as to what premeditated Adam Lanza's killing spree is the belief that his mother Nancy was imminently looking to have him committed to a psychiatric home as he was increasingly becoming too difficult for her to handle.
According to cops they believe there is a strong causal relationship as to why Adam Lanza shot his mother in the face whilst she lay asleep before driving over to his former elementary school to manifest his anger that he was about to be further displaced by his family.
Already forsaken by his father, Peter who by now was already married to another woman and parenting via absenteeism and the fact that his brother Ryan had estranged himself from him these last 2 years (the prodigal son who could only do good whilst he on the other hand increasingly saw himself being perceived as a nuisance and a social pariah to be handled with kid gloves)it seems the last straw was him now being committed. The committal it appears would have been the final straw in the young man's mind that his family wanted out and had accepted that there was nothing they could do for him.
Reports fox:  Adam Lanza, 20, targeted Sandy Hook Elementary School in Newtown after killing his mother early Friday because he believed she loved the school "more than she loved him," said Joshua Flashman, 25, who grew up not far from where the shooting took place. Flashman, a U.S. Marine, is the son of a pastor at an area church where many of the victims' families worship.
"From what I've been told, Adam was aware of her petitioning the court for conservatorship and (her) plans to have him committed," Flashman told FoxNews.com. "Adam was apparently very upset about this. He thought she just wanted to send him away. From what I understand, he was really, really angry. I think this could have been it, what set him off."
Authorities not only believe that Adam Lanza's fear of being displaced once again was what set him off but that in fact for reasons yet divulged the young man had also now come to believe in his mind that his mother Nancy had now come to love the children at the local elementary school more than him. A notion that the young man found irreconcilable and the final negation of his being in a family that had over the years come to abruptly distance themselves from him.
"Adam Lanza believed she cared more for the children than she did for him, and the reason he probably thought this [was the fact that] she was petitioning for conservatorship and wanted to have him committed," Flashman said. "I could understand how he might perceive that—that his mom loved him less than she loved the kids, loved the school. But she did love him. But he was a troubled kid and she probably just couldn't take care of him by herself anymore."
At present it is not known whether Nancy Lanza had taken formal steps to involuntarily hospitalize him. The latest revelations is in stark contrast to Peter Lanza's sister, Martha Lanza's assertion that Nancy was desperately trying to find a college to place him.
Also of note is a report circulating this morning questioning the legitimacy of Joshua Flashman's assertions that Nancy Lanza planned to involuntarily commit her son.