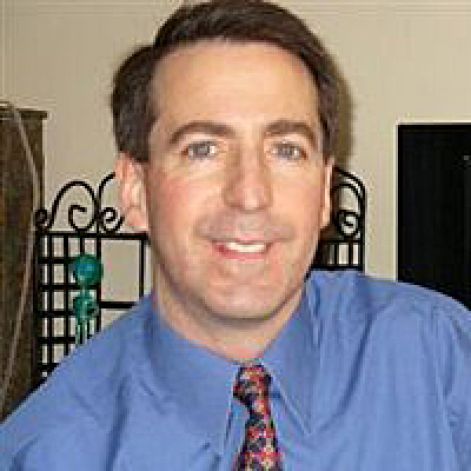 Source disputes claim that Adam Lanza was about to be committed. 'Story should never have run…
Did Adam Lanza's fear of being imminently 'committed' lead him to taking revenge on children who Nancy loved more than him?
Adam Lanza spent hours in windowless basement playing violent video games and fantasizing about guns.
Adam Lanza's mother Nancy held secret that caused her to worry time was running out.
New report argues Adam Lanza had cut off all communications with his father Peter.
Adam Lanza's smashed computer hard drive may still yield answers say experts.
Adam Lanza victims are now beginning to be buried. Six year old Noah Pozner has funeral.
Adam Lanza shooting leads to idiotic belief that it could have been stopped if only teachers were allowed to carry concealed weapons.
Adam Lanza's mother begged his baby sitter to 'never turn your back.'
Adam Lanza's mother 'is not alone' blogger sparks outrage and reconciliation.
Adam Lanza. Has the media failed in its coverage?
Did Adam Lanza's mother Nancy cause him to revolt?
Adam Lanza was getting worse. Burning himself with lighter. Nancy Lanza feared losing him.
Adam Lanza. Why did he target Sandy Hook Elementary school?
Adam Lanza's mother Nancy would encourage him to join her for shooting target practice.
Adam Lanza names of victims released in revenge attack after fight with teachers the day before.
Adam Lanza tried to buy rifle days before but declined background check.
Breaking: Adam Lanza had 'wild argument' with four teachers at school a day before.
Adam Lanza was nerd and honors student but very weird. Shunned by the community.
Adam Lanza. What set the Sandy Hook Elementary School gunman off?
With heightened attention on the Sandy Hook Elementary school gunman, 20 year old Adam Lanza, the individual that went on to kill 28 individuals (20 children, 7 adults and himself), ardent focus has turned on the Lanza family.
With questions being asked as to how such a tragedy could have befallen the community and round the clock analysis of the possible psyche of Adam Lanza, the media has been increasingly been keen to understand the dynamics at home that may have facilitated the shooting in the first place.
With his sole guardian, his mother, Nancy Lanza shot dead (shot multiple times in the face and head Friday morning before he set out to wreak havoc at the school) the media has been to talk with Peter Lanza, a vice president with General Electric Finance. With the psychology of Nancy Lanza and what may have motivated her and how she actually in the end dealt with her son's illness attention has increasingly turned to that of his father, Peter. The only problem is Peter Lanza and his new wife, Shelley Cudiner can not be found.
From what it is known at present, Peter Lanza and his previous wife Nancy led a relatively calm affluent lifestyle in the community of Newtown, CT bearing two children, 24 year old Ryan and 20 year old Adam.
Nonetheless the Peter Lanza first sought a divorce from Nancy Lanza in 2008 citing 'irreconcilable differences,' paving the way for an eventual absenteeism of Adam Lanza's father in the rearing of his mentally challenged son. Which in and of itself might augment some clues as to why the couple divorced in the first place and why Peter Lanza failed to keep a vigilant presence in his troubled son's life. Nevertheless he was happy to supply Nancy Lanza alimony to the tune of $250 000 a year in the rearing of the family.
According to the Stamford Advocate the couple had arranged a joint custody agreement for Adam, who was 17 at the time of their divorce.
As part of this parental agreement, Adam was to live primarily with his mother and Peter was allowed 'liberal visitation and vacations.'
In fact Peter Lanza had only come to find out initially about his son's activities after news reporters approached him at his house in the tony suburb of Stamford, CT.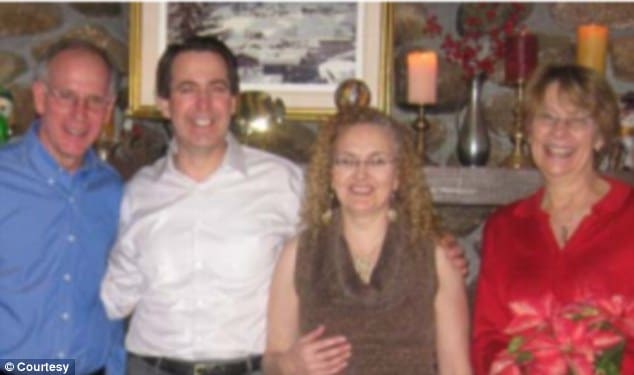 Then there's via the UK's dailymail: Despite going to ground over the weekend, Peter Lanza took the time to release a statement earlier on Saturday regarding his son's involvement in the shocking tragedy.
'We too are asking why,' he said in a statement.
'Like so many of you, we are saddened, but struggling to make sense of what has transpired.
'Our family is grieving along with all those who have been affected by this enormous tragedy.'
He said that all living members of the Lanza family, including himself and Adam's older brother Ryan, have been fully cooperating with police and plan to help in any way that they can as the repercussions of the shooting are felt.
'No words can truly express how heartbroken we are,'
Nonetheless despite the media leaving the family to grieve one wonders what secrets, episodes or affairs that are not currently being revealed to the press as some degree of aspersion is now cast on the absentee father. Was he unable to deal with Adam's wayward condition, had that led to the divorce, was he not fully aware of the deterioration of his son's plight, did he really make an effort to find out or did he in the end simply do the best he could?