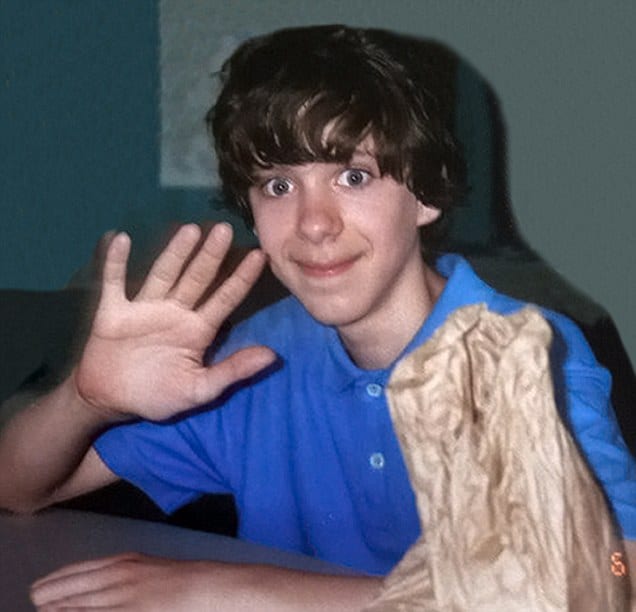 Source disputes claim that Adam Lanza was about to be committed. 'Story should never have run…
Did Adam Lanza's fear of being imminently 'committed' lead him to taking revenge on children who Nancy loved more than him?
Adam Lanza spent hours in windowless basement playing violent video games and fantasizing about guns.
Adam Lanza's mother Nancy held secret that caused her to worry time was running out.
New report argues Adam Lanza had cut off all communications with his father Peter.
Adam Lanza's smashed computer hard drive may still yield answers say experts.
Adam Lanza victims are now beginning to be buried. Six year old Noah Pozner has funeral.
Adam Lanza shooting leads to idiotic belief that it could have been stopped if only teachers were allowed to carry concealed weapons.
Still no sign of Adam Lanza's father, Peter Lanza. Media comes looking for him but he is no where to be found.
Adam Lanza's mother 'is not alone' blogger sparks outrage and reconciliation.
Adam Lanza. Has the media failed in its coverage?
Did Adam Lanza's mother Nancy cause him to revolt?
Adam Lanza was getting worse. Burning himself with lighter. Nancy Lanza feared losing him.
Adam Lanza. Why did he target Sandy Hook Elementary school?
Adam Lanza's mother Nancy would encourage him to join her for shooting target practice.
Adam Lanza names of victims released in revenge attack after fight with teachers the day before.
Adam Lanza tried to buy rifle days before but declined background check.
Breaking: Adam Lanza had 'wild argument' with four teachers at school a day before.
Adam Lanza was nerd and honors student but very weird. Shunned by the community.
Adam Lanza. What set the Sandy Hook Elementary School gunman off?
As reports begin to come in as to the constitution of mentally challenged Sandy Hook Elementary school shooter, one individual, Ryan Kraft, a former babysitter for Adam Lanza has stepped up to recount his own experience with Adam and that of his mother.
Expressing shock and dismay, Ryan Kraft now living in California told media outlet KCBS. the following: Mr Kraft recalls Nancy Lanza's chilling words to him before she left him in charge of her young son. 
'(She said) to keep an eye on him at all times…to never turn my back, or even to go to the bathroom or anything like that.'
He described Adam as a quiet, very intelligent and introverted.
'Whenever we were doing something, whether it was building Legos, or playing video games, he was really focused on it. It was like he was in his own world,'
On the surface the warning comes off quite ominous as what is suggested is the plethora of danger that the young boy could subject himself and others too. Nevertheless one should also recall Adam Lanza had a condition that did not allow him to physical feel pain which of course necessitated constant attention, especially during activities that were elements of physical activity were warranted. Then of course one can quite possibly imagine Nancy Lanza uttering the above from the viewpoint of a concerned disenfranchised mother who only sought to protect her son.
One has to be careful to read too much into the above statement given the current outpouring of grief and general animosity and disgust towards Adam Lanza who needlessly and selfishly took away innocent lives.