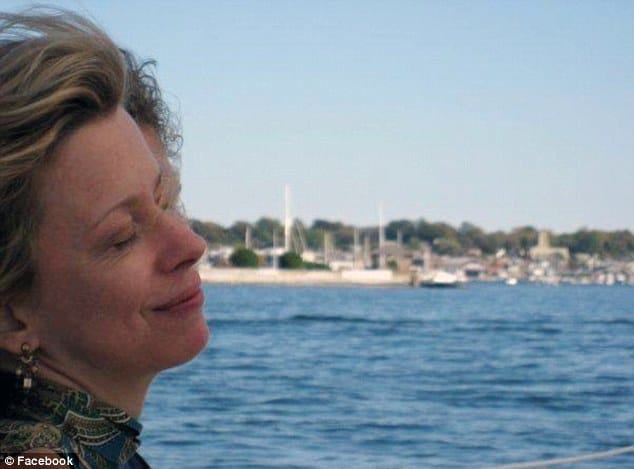 Adam Lanza vented for three days whilst his mother left him all alone. He killed her when she returned.
Adam Lanza wanted to join the military. Nancy Lanza forbid him.
Adam Lanza fought violently with his mother Nancy three days before her death. What caused their fall out?
Adam Lanza's mother Nancy fought with school.
Adam Lanza said to have worshipped the devil insists former classmate.
Source disputes claim that Adam Lanza was about to be committed. 'Story should never have run…
Did Adam Lanza's fear of being imminently 'committed' lead him to taking revenge on children who Nancy loved more than him?
Adam Lanza spent hours in windowless basement playing violent video games and fantasizing about guns.
New report argues Adam Lanza had cut off all communications with his father Peter.
Adam Lanza's smashed computer hard drive may still yield answers say experts.
Adam Lanza victims are now beginning to be buried. Six year old Noah Pozner has funeral.
Adam Lanza shooting leads to idiotic belief that it could have been stopped if only teachers were allowed to carry concealed weapons.
Still no sign of Adam Lanza's father, Peter Lanza. Media comes looking for him but he is no where to be found.
Adam Lanza's mother begged his baby sitter to 'never turn your back.'
Adam Lanza's mother 'is not alone' blogger sparks outrage and reconciliation.
Adam Lanza. Has the media failed in its coverage?
Did Adam Lanza's mother Nancy cause him to revolt?
Adam Lanza was getting worse. Burning himself with lighter. Nancy Lanza feared losing him.
Adam Lanza. Why did he target Sandy Hook Elementary school?
Adam Lanza's mother Nancy would encourage him to join her for shooting target practice.
Adam Lanza names of victims released in revenge attack after fight with teachers the day before.
Adam Lanza tried to buy rifle days before but declined background check.
Breaking: Adam Lanza had 'wild argument' with four teachers at school a day before.
Adam Lanza was nerd and honors student but very weird. Shunned by the community.
Adam Lanza. What set the Sandy Hook Elementary School gunman off?
A new report this afternoon is claiming that Nancy Lanza desperately sought to find her troubled son, Adam Lanza a new home as she was aware that time was running out.
So concerted had Nancy Lanza's efforts become of late, her sister in law, Marsha Lanza has now revealed to the UK's dailymail that Nancy Lanza had travelled to as many 9 cities in three continents cause she wanted out of the mansion she shared with her son Adam.
In the end the mother wanted to downsize and send her son to college and was beginning to tire of home schooling her son, this especially in light of the fact that Nancy Lanza suffered from multiple sclerosis.
In fact so desperate had Nancy Lanza become of late to re-situate that she had already gone to a variety of colleges in search of the right program for her son Adam and living situation.
Then there's this shocking revelation:
In a Facebook conversation seen by MailOnline, Nancy also gave the most revealing account of her own family problems and how they may have shaped her life
She revealed how her own father shut out one of his other daughters at a young age and lived a 'secret life' until his past came out.
He 'turned his back' on baby Cheryl when he remarried and moved away from his home in Ohio to New Hampshire.
There he started afresh and gave birth to Nancy Lanza whose son Adam killed 28 people including himself and Nancy on Friday during his school rampage in Sandy Hook Elementary School, Connecticut.
In a Facebook message to a relative just two months earlier Nancy spoke in candid terms about her family and said: 'Yes, life is funny and strange. Lies people tell and try to live in those lies. Sad'.
If true the above could gravitate why Nancy Lanza in the end insisted on not sending her son to mental habitations and why she took it upon herself to be his sole guardian, which raises other questions, who else in the family knew these affairs and why hadn't there been a legitimate discussion to anchor the sinking Adam Lanza back to safety?
Nevertheless questions remain as to the missing presence of Peter Lanza, the child's father, who ostensibly paid his ex wife off to take care of an 'inconvenient' situation whilst Ryan Lanza, Adam's brother strangely was absent for two years.
Perhaps what's even more beguiling is the thought of the above 'sudden' secret is just the family's way to save their reputation in the face of damning revelations in the press and construct an impression that in reality may have been happenstance thought out but never really acted out. Or was it?